Are you planning to buy camera bags? The best camera bag for you is the one that holds everything you need. But with so many bags to choose from, how can you buy a DSLR Camera Bag that's right for you?
How To Buy Camera Bags?
Finding the best camera bag for you starts with figuring out precisely what you'll need. Think about how you'll use your gear, and think about how much gear you'll actually carry. The answers to these questions will talk about the size of the camera bags you need to buy and tell you whether a bag with wheels, a shoulder bag, or a belt bag is right for you.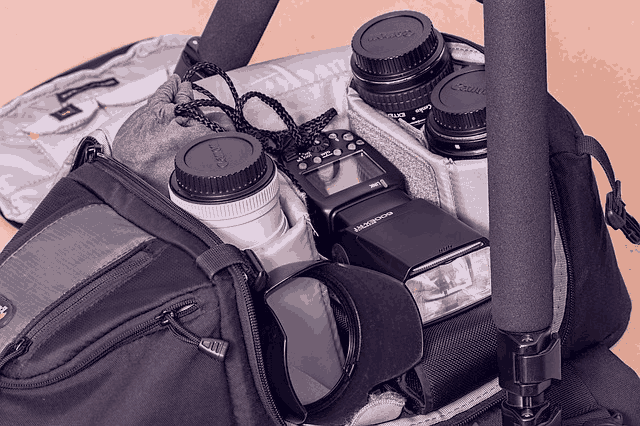 Once you know what you need, you're ready to start shopping. Look for the following key features:
You need to be able to organize your gear. Look for compartments and pockets, and think about how you'll use them. The main room is the best place to put things like your camera, extra lenses, flash, and tripod since you'll use them the most. A good bag will have a designated compartment for each of your lenses, making it easy to sort. Other suitable cases include a small pocket for memory cards or batteries, a bigger one for your tripod, and a dedicated padded pocket for your laptop, computer, or tablet.
Most camera bags have external access, so you can quickly reach in and grab your gear. Look for zippers and zippers seals, so your stuff stays secure.
Also Check: What Makes a Great Video Camera?
Some camera bags have wheels; others don't. Wheels make it easier to carry a heavy bag, so they're essential if you're taking a lot of gear.
Look for padded straps, so your bag doesn't dig into your shoulders.
Some bags have handles, while others don't. Consider whether you'll use the handles or not, and what kind of bag you want.
Also Read: What Are The Best Camera Apps for Android?
Factors To Consider When Buying A Camera Bag
What you should look for in a camera bag depends on a variety of factors. Perhaps the most important is the equipment you will be carrying.
Camera bags come in a wide range of sizes, shapes, and styles. There are backpack-style bags, shoulder bags, and waist packs. One thing they all have in common is that they will hold your precious gear.
Another factor to consider is how you plan to use the bag. Are you a professional photographer, or do you like to take pictures as a hobby? If the answer is "yes" to either of these questions, you need to find a camera bag specifically designed for photographers.
Backpack-style camera bags have padded shoulder straps and are usually large enough to carry a large camera and an array of lenses or a small video camera and various accessories. Shoulder bags are designed to bring just one camera and may have a removable shoulder strap to wear the bag as a shoulder bag.
Waist bags are worn around the waist and can accommodate a relatively small number of accessories. Some waist packs even come with a small divider or pouch that can hold up to 3 lenses.
Also Read: 7 Best Ways To Extend The Life Of Your Electronic Devices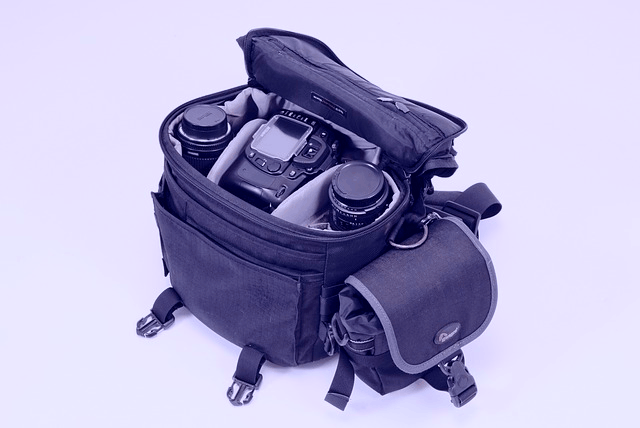 What Types of Camera Bags You Should Buy?
There are several types of camera bags that you can purchase, and each one has specific features that match the needs of a particular kind of photographer. For instance, professional photographers typically prefer camera backpacks. Bags that feature multiple pockets, padded compartments, and padded shoulder straps, and back support are good options for photographers working in the field.
For photographers that prefer to travel light, a shoulder bag with a separate compartment for the camera is a good idea. This bag is large, just enough to fit a few lenses, a flash, and other accessories. A purse-style camera bag is also a good option for photographers that carry several smaller items.
The type of camera bag you choose will largely depend on the kind of photography you do. Professional photographers, for example, often prefer camera backpacks. These bags feature multiple compartments and padded shoulder straps, and back support. These bags are popular among wedding photographers as well.
For photographers that prefer to carry multiple items, a purse-style bag is also a good option. These bags feature several pockets, padded compartments, and padded shoulder straps, and back support. This camera bag is large enough to fit your camera, a few lenses, a flash, and other related accessories.
Also Check: Purchasing and Understanding Essential DSLR Camera Accessories
Images by Anne Macdonald, Alexei_other, HOerwin56, Alex Ng and Steve Buissinne