Many couples think it's only natural to share their finances; but a recent survey found that 74% of couples have separate bank accounts. Many couples think this is an intelligent practice because it prevents arguments from erupting over money, but is it suitable for your relationship? Here are a few reasons some couples choose to keep their finances separate with separate bank accounts.
5 Benefits Of Separate Bank Accounts For Your Partner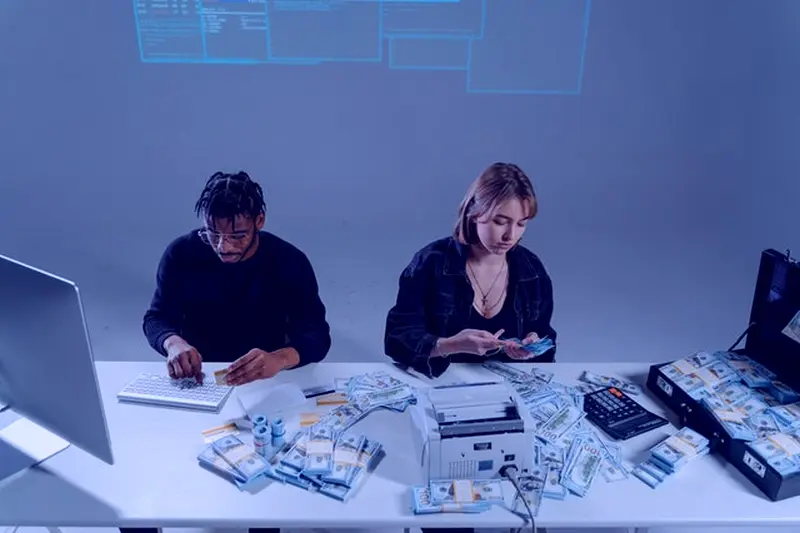 It may protect you or your partner from creditors
Maintaining separate accounts could be in your best interest if you've got outstanding debt; that you wouldn't want to make your partner responsible for or vice versa. However, if the debt is acquired during a marriage; they might still be on the hook for it whether they knew about it or not. Consequently, if you're planning on entering a legally-binding partnership like marriage; you should think about changing your mindset around money and debt. Staying debt-free goes a long way toward lowering the stress in a relationship; in addition to giving you more options for how you and your partner can set financial goals.
If you're ready to become debt-free for both yourself and your partner, try using something like this debt reduction calculator to build an actionable plan; that helps knock out your credit card or loan debt quickly and sets your relationship up to be financially healthy.
Also Check: Opening A Bank Account in Dubai For Non-Residents – Process, Tips, Tricks
It maintains a level of independence
You and your partner might be in this for the long haul; but that doesn't mean you both have to give up your independence. Having separate bank accounts for couples let you both enjoy the financial fruits of your labor without much oversight; (though you should always discuss large purchases with your partner first). If either of you has your hobbies or passions; it can feel easier to indulge in them when you don't feel like you'll have to answer for each dollar that's withdrawn from your accounts.
Also, should the worst happen, having a separate bank account will make it easier to untangle the relationship's finances during a break-up or divorce process?
Also Read: How To Set Up A Merchant Account: Benefits Of Online Payment Solutions
It helps both of you stay on top of your finances
When you have to maintain an active role in your finances; it helps you understand how you and your spouse spend money. Avoiding money talks and letting your spouse handle all of the bills may lead to times; when a big financial problem completely blindsides you.
So many widows have told stories about finding out too late that their family was severely in debt and had few options for keeping the family home; or receiving anything from the estate of their deceased spouse, thanks to past creditors and hidden accounts. Not only will a separate bank account require you to stay on top of your own money; but it can help shield part of your savings should the worst-case scenario come into play.
Also Read: 14 Tips and Life Hacks for Accountants to Stay in Shape During Tax Season
It levels the playing field for you and your partner
Money has many emotions tied to it, whether we like it or not. If one of you earns hugely more than the other, there can be feelings of resentment, anger, or entitlement; that the other feels due to unfair societal pressures, mainly if the one earning less is a male. High-earning women will also often report feeling "guilty" due to societal gender norms; because they make more than their partner even though it benefits them both.
By keeping your accounts separate, you level the playing field and remove these issues altogether. Sure, your partner most likely knows how much you earn and that your income is way above theirs; but not having to be reminded of it, every time they log in can go a long way towards keeping the relationship positive and preemptively stopping any fights about money from happening.
Also Read: How To Choose The Best Demat Account Facility In India
It can actually improve your mental health
While you've committed to your partner and are in it for the long term; there's a psychological benefit to maintaining some finances that are outside of the relationship. Keeping a checking account that's only in your name subconsciously strengthens your feelings of self-identity and empowerment.
Too many people have felt they've "lost" themselves in a relationship and struggle to rediscover their passions, wants, needs, and emotions as they age; even while the relationship is still active. It may feel like a small thing to do, but the mental health benefits of having your account can create a ripple effect that makes you a better partner.
Also Read: Benefits Of Dual Nationality: Why You Should Apply for Dual Nationality?
You can still maintain a joint account for shared goals
Remember that you can have the best of both worlds by maintaining both a joint account and separate checking or savings accounts, too. Having a joint account is helpful for things like household finances, taxes, or even relationship savings goals; like homeownership, travel, or a new baby. Just ensure that your accounts are tied to the joint account so that it's easy for you both to contribute without having to give up full access or independence.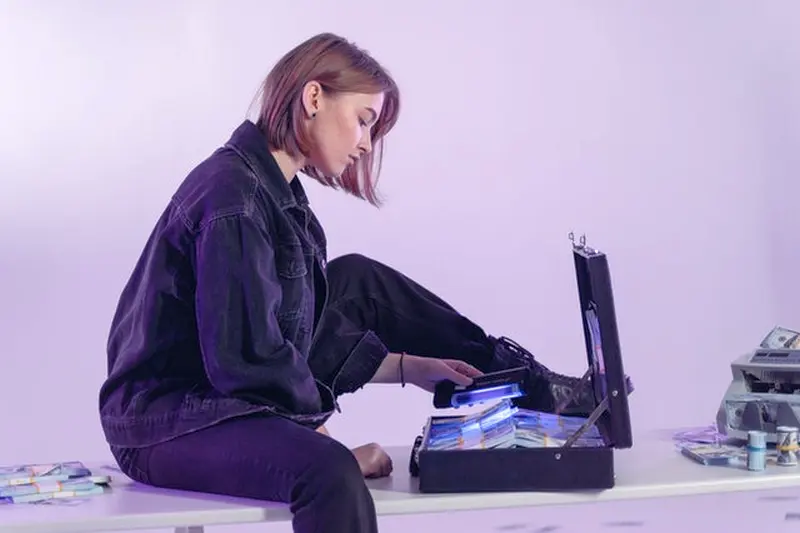 What type of bank account should I have for myself?
The type of bank account you decide to keep open for yourself depends on a few factors:
Are you saving for something specific? Consider a savings account, CD, or retirement account like an IRA.
Are you in charge of any bills outside the joint account's responsibilities? If so, consider a checking account or money market. Remember that a money market works similarly to a savings account and only allows six withdrawals per month.
Also Read: Taxes for Professional Gamers – A Quick Guide
The bottom line
In conclusion, separate bank accounts allow couples to keep track of their individual financial goals; including saving for retirement and paying down debt. Couples can negotiate in good faith about spending and saving; and will not worry about imposing their financial priorities on their partner.
With the proper communication and a little bit of planning, you are having separate bank accounts; whether as a primary or occasional solution; can be a viable way for the couple to get and stay out of debt and maintain a relationship that promotes good mental health practices around money.
Also Read: All You Needed To Know About Personal Loans
Photo by Tima Miroshnichenko from Pexels