According to conveyancing in Solihull, there are some situations in life that you don't have to deal with by yourself. Instead, you need the help of professionals to help you cope and move on with your life stress-free. At some period in life, we all have to deal with debt. As much as the money gave us a boost when we needed it, repayment of the debt can be very stressful, and sometimes things may turn ugly. But how can you deal with debt so that you can also have peace of mind?
How To Deal With Debt?
The following are 5 tips that you can follow to help you when you are working on settling a debt.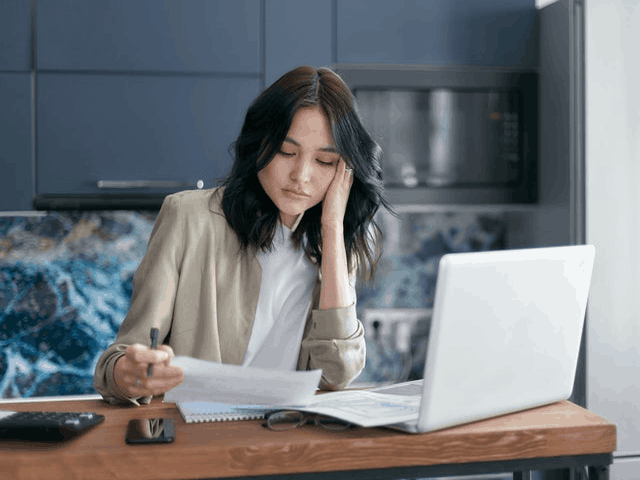 1. Facing Your Debt
Assessing the issue is the first step to deal with debt. It isn't easy to create a budget or a repayment plan without first determining how much you owe.
Begin by making a list of all debts owed, including those that may not yet be repaid, such as student loan debt; these may cause more tension on your finances in the future, so it's necessary to be mindful of them.
That said, the list must start with those debts that have serious consequences, the debts that are affecting your home. Some of the debts that can be included on the list are debts such as unpaid rent, credit cards, council tax, student loans, unsecured loan overdrafts; the list is endless.
Many people would still have secured debts, such as home mortgages or car loans, on which they face repossession if we don't make timely payments.
Though this is a debt that does not give a guarantee that there will not be a risk or repossession, it still buys you some time. This debt is referred to as "good debts" because they help you achieve your long-term aspirations of owning a home or a car.
However, if you fall behind on your installments, these debts can become a concern, so be sure to factor them into your calculations.
Having said that, setting your priorities straight can be ideal. It's helpful to prioritize your debts after you've compiled a list of them. These are the debts you can prioritize in paying; the list could have Mortgage, secured loan, rent, child maintenance, and things you value and prioritize. Of course, the list will depend on what you have.
Also Read: 6 Best Money-Saving Ideas During Coronavirus Crisis
2. Prepare a Budget
Making a budget is the second step to deal with your debt. It's time to make a budget and work out a repayment plan once you have a good picture of what debts you owe and which ones are the most significant. For those who may find it hard to work out a budget.
The Money Advice Service's online budget planner may benefit from this situation. It will help you figure out where your money goes each month, including how much money is left over after significant bills are paid.
Budgeting is notoriously tricky, especially when large quantities of personal debt are involved. It can seem that it will never be repaid, but by breaking down your incomings and outgoings into manageable chunks, you can get a clearer picture of where you stand.
Many budgets have the issue of people setting ambitious targets and being disappointed when they aren't met; this is why determining where you can save money is better done on an item-by-item basis. It's better to limit yourself to one lunch out a week rather than none at all, leaving you with little to look forward to.
3. Research Balance Transfers
Transferring credit card balances will help you save money on interest. You can skip additional fees and pay off debt faster by converting an existing credit card balance to a new, lower-rate card.
Switch to a 0% credit card if you're sure you'll be able to pay off the balance in a short time. Keep track of when the bid expires to make sure you're shopping around for the best price.
Switching to a lower-rate credit card will save you money. These still charge interest, so it's usually less than what you're paying now.
Also Read: How to Improve Your Credit Score?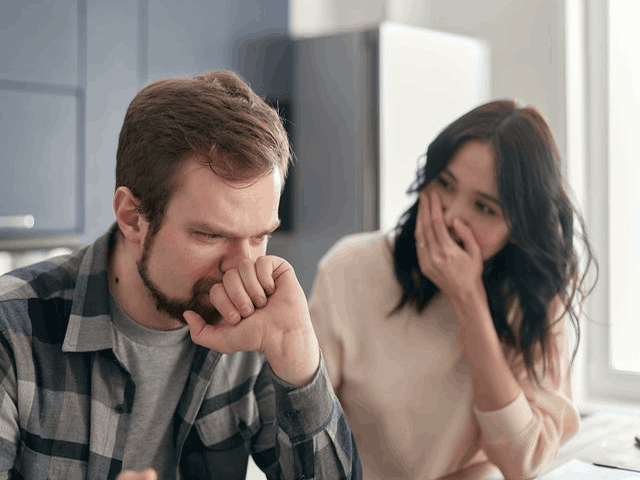 4. Seek for Debt Advice
Most of the time, the problem you face worsens not for any reason but because you kept it to yourself and never asked for help. Budgeting tools and debt counseling from reputable organizations will assist you in figuring out how to deal with debt and come up with a proper strategy to help you.
For most significant people, the first port of call would be their banks' in-app budgeting tools or a third-party budgeting app like Emma or Yolt.
These can undoubtedly assist you in gaining a better understanding of where your money is heading, but it is also beneficial to seek the advice of experts.
Other organizations are trustworthy and legit that can provide you with the best debt advice organizations such as
Citizen Advice,
StepChange,
PayPlan,
Debt Support Trust, and
Debt Advice Foundation.
Also Read: Top 5 Ways To Deal With Debt Collection Companies
5. Watch out for Stress Levels
To deal with debt or money problems can have its side effects and cause psychological and social consequences, so it's perfectly acceptable to admit or let the people that are close to you and those you trust that you're having trouble with your finances. However, they need to know what is going on.
The process of writing down your expenses and creating a budget can often be enough to change your attitude, and sometimes you may question if all of this is worth it?
What can you do to get out of this situation? You will have questions that will only cause you a lot of stress. Having a person you can share your worries with can take away some of the stress.
This is where the organizations that give advice comes in, and it's important to remember that these organizations can also provide support to help you cope with the stress that comes with debt.
Customers who can be put in the category or know are known as distressed can contact people who can lend them money offer additional assistance in repaying their loans.
On the other hand, many companies can be reasonable if they knew a debtor is seriously suffering – they aim to get the debt repaid, which is less likely to happen if a borrower does not feel capable of doing so.
Therefore, it is essential to know that while you still have debts that need to be paid, you also have to consider your well-being and health. Reach out for help if you feel like you are being stressed most of the time or working on any financial-related thing is affecting your mood negatively.
Must Read: Top 5 Benefits Of Getting A Payday Loan From A Direct Lender
Photo by Karolina Grabowska, Mikhail Nilov from Pexels