Are you studying for competitive exams? What are the smartphone benefits for students to prepare for competitive exams? Here are seven ways you can get benefits of smartphones for students to improve their abilities.
The Pandemic has forced people to embrace e-learning and work from home. In such a scenario, smartphones and laptops become life-savers.
However, not every student can afford a laptop. Yet, one can successfully prepare for competitive exams using just their smartphones.
Smartphone Benefits For Students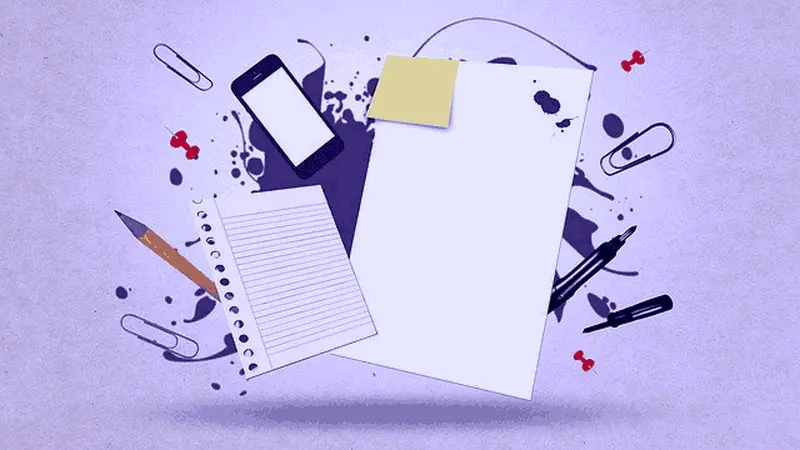 Here are seven smartphone benefits for students in which smartphones can help you study for your competitive exams.
1. Attend online classes
One of the most notable smartphone benefits for students is that you can attend all of your lectures online.
All smartphones support apps like Google Meet and Zoom, where most classes are held today. So, one of the smartphone benefits for students is that you will never have to miss out on a lecture and keep yourself updated with the latest concepts.
Additionally, with low budget smartphones, you also have the flexibility of attending classes from the comfort of your bed or couch. Sitting on a desk and looking at a monitor can get strenuous and monotonous, but with a smartphone, you have the liberty to move around and change places.
Also Read: Best Educational Apps For Children 2021 – For Android And IOS
2. Record lectures
If there was one significant downside to offline classes, it was probably the fact that one could not record them of their own volition. It usually became a hindrance when you had to either revise a topic or clarify a doubt.
However, with online learning, you can record the lectures to modify portions of them later. One can also record entire live lectures to view them later if they're unable to attend them. This way, you can be sure to never miss out on essential topics even when there is an emergency.
3. Learn from educators online
Previously, geographical and social barriers acted as significant obstacles for students to get access to top-notch educators.
However, with the advent of the internet, no one will be excluded from getting insights from the best tutors.
Apps like Unacademy and others bring together the best educators from all over India. You can watch multiple hours of their lectures, primarily free of cost.
This way, you can experiment with many teachers to see who fits your style well. You can also learn from multiple teachers and thus expand your understanding of a subject.
Multiple apps help you take notes during live classes. For example, you can use these apps to write down snippets from a lecture, which you can then go through various times in the future.
This can be an easy way to memorize facts and grasp concepts.
Also Read: How to Download Udemy Paid Courses For Free?
4. Submit assignments on Google Classroom
Google Classroom is a great application that you can use to allocate and submit assignments.
Teachers can assign you to work regularly, and you can offer them and get them evaluated on the same app.
This way, your work remains structured, and you also get to submit your work without the hassles of sending an email.
5. Participate in timed mock tests
In competitive exams, one only has a certain amount of time for every question they want to answer. You can master this skill of answering complex questions within a brief time only through constant practice.
Among other smartphone benefits for students is with a smartphone; you can download mock question papers and try to solve them with a timer. The longer you do it, the bigger you get at it.
Also Read: 10 Facts That Prove Students Need Academic Assignment Writing Help
6. Quick access to teachers
Having remote access to teachers can help remarkably when you're trying to prepare for a competitive exam. It is especially true during the final stages of preparation when the days revolve around problem-solving.
For example, one can easily click a picture of a problem they are stuck with and send it to their teacher. The teacher can also send them a hint/solution through a vision, call, or a voice note.
7. Solve doubts with friends
Collaborative efforts in group studying can make studying a lot more fun and relaxing. Apart from that, group studying can also help people better learn topics which their friends are well-versed in. But with the Pandemic, group studying is impossible. But that should not stop one from discussing problems with their peers.
Also Read: Top 6 Best Tips On How To Write A Dissertation For Students
Benefits Of Smartphone Apps For Students That Help For Competitive Exams
Study Apps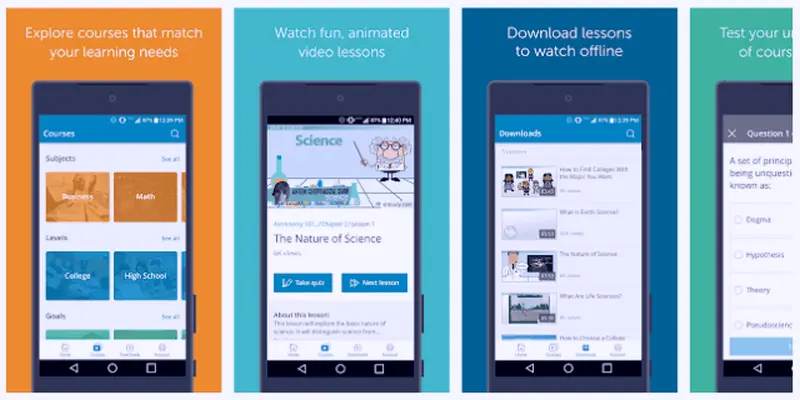 Apps are already needed in the student's routine. With them, information is more accessible, daily activities are more organized, and studying becomes dynamic and interactive.
We have to admit that technology makes our lives easier in many ways. Today, you can find apps with an incredible variety of functions.
With the cell phone in hand and just a few clicks, you can develop activities that previously would require much more time, displacement, or material resources.
Trello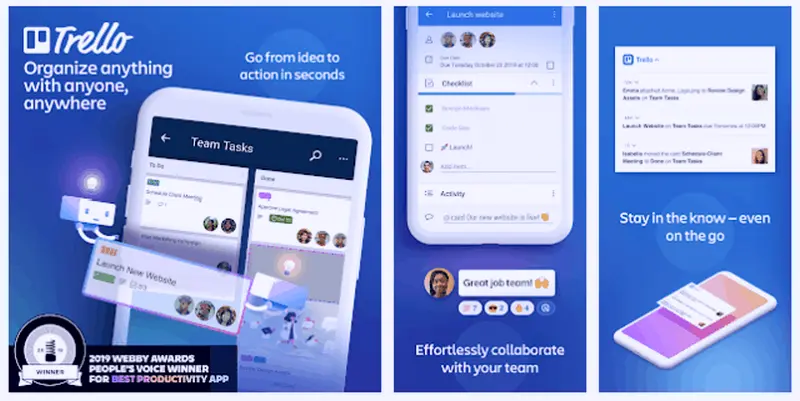 Trello is a practical and efficient application to organize your tasks using both the computer and the smartphone.
It makes life easier for those who need to deal with multiple commitments, which can order according to priority.
The app even signals when the deadline for completing activities is about to expire.
Evernote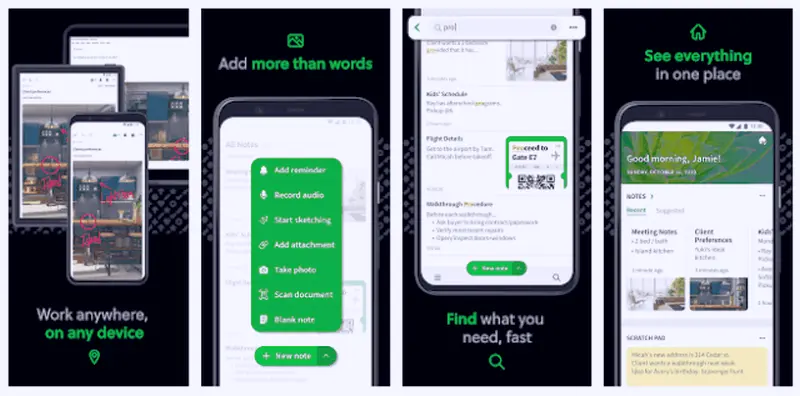 Evernote is like a virtual notebook. It has features that help the student organize assignments and record lesson content in a variety of formats.
In this study application, you can create notebooks for different subjects, insert files — PDF texts, slideshows, photos, screen-prints, etc. record audios, among other functions.
Duolingo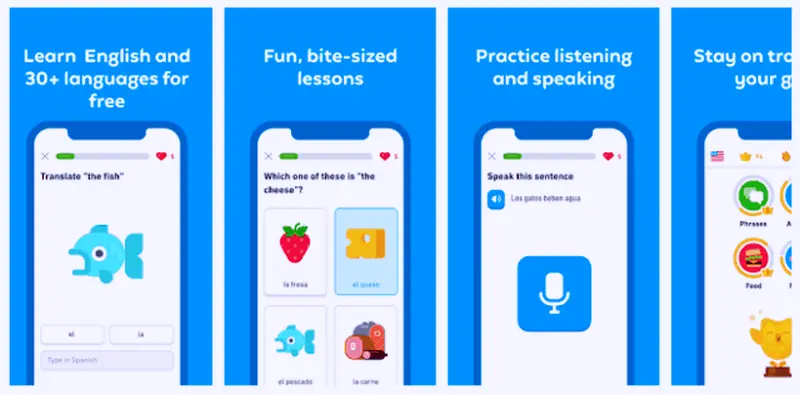 One of the most used language apps. Duolingo offers free courses in foreign languages – English, Spanish, Italian, French, and German – with translation activities, writing, speaking, and listening, divided into modules that vary according to the chosen theme.
Some of the best smartphones from Redmi, Vivo, and Oppo are available at very modest prices of less than 300$. Some of the best phones with large displays and long-lasting batteries are also available for less than 200$ on Bajaj Finserv MARKETS.
Must Read: Best Telemedicine Apps For Android And iOS In 2021
Images by Mediamodifier, Ylanite Koppens from Pixabay