The IB program is famous for being a highly advanced system of learning. Its math programs are also on a league of their own. Because most universities and colleges pay special attention to applicants with IB diplomas, many students strive to pass the IB math exam. Many of them find it challenging since IB-level subjects differ vastly from A-level, with its primary goal being independent learning for students.
In an IB program, students have to take six subject groups, and it requires the learner to take at least one math course. This component is one of the most difficult and intimidating for students, with one of the lowest average scores of 4.17 based on the 2019 IB statistical bulletin.
Examiners have acknowledged the students' struggles in taking IB math exams and have decreased the marks on the test to give examinees more time. However, as much as it is helpful, it is not enough for those who want to pass the IB course.
How Challenging Is IB Math Exam And How To Prepare For It?
Since IB Mathematics is notoriously hard, students must take extra measures to ensure a passing grade in this course. Here are some scholarly tricks to help a student ace IB math exam.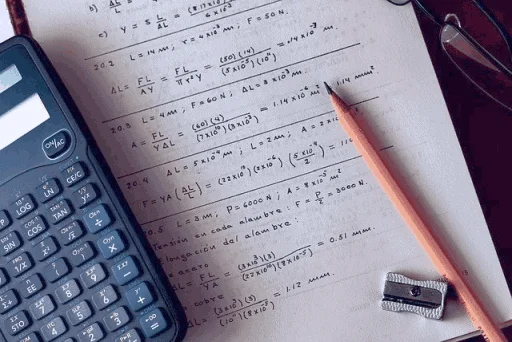 Preparation For IB Math Exam
Think of the IB math exam as a battle to be won. To defeat the opponent, you must have a strategy. Before you plan one out, you must look at your strengths and weaknesses to see how they will come into play.
When you have thoroughly assessed yourself, it is now time to prepare your weapons and resources, in this case, your study materials and time.
Check the course syllabus to create a study plan and stick to it. Time and discipline are crucial factors that will help you pass the exam. Do not neglect the areas you find difficult. Address them without compromising your focus on the other lessons.
Also Read: SSC CHSL Exam – Points to Know About That
Maximize Reliable Study Materials And Resources
Your time in the classroom and the materials given to you might not be enough to pass the exam, especially if you find IB math exam difficult. The good news is that Mathematics is a skill learned over time, and with the internet, numerous resources are made available.
Make the most of your notes and supplementary learning materials, such as videos and practice exams. Math booklets are a great way to prepare for IB exams for many reasons.
First, it gives you a glimpse of the examination experience, which can significantly decrease any anxieties toward it.
Second, it helps you get more familiar with the exam contents. With this, you can gauge what to study and the skills or areas you might need to focus on.
Ask your local library or bookstore for IB math exam booklets, or consult your teacher for past test sheets. The official IB website also has free sample tests to help you study more efficiently.
Also Read: 11 Best Tips on How to Prepare for SSC Exams?
Be Meticulous
Tim Lee, a math tutor and the founder of Cana Elite Education Centre, discovered something in his ten years of teaching. He found out that one of the most common mistakes students make is incorrectly inputting the values in the standard deviation calculator or missing brackets, resulting in a completely different answer.
Unfortunately, many examinees fail the IB math exam merely due to arithmetic blunders. Math is a technical subject, so you have to be detail-oriented as you study for the test. It is essential to be precise with the numbers and symbols since considerations are rarely given. Be meticulous in both the studying and exam-taking process.
Also Read: How to prepare for examination in a smarter way
Images by tjevans and Mario Aranda