Despite where you are in your professional or academic career, deciding on your next steps can be challenging. If you're looking to proceed in your career and contemplating going back to school; then pursuing an in-demand degree can be an excellent move. Still, finding the right or most suitable degrees to earn isn't always easy. Because it can serve as a stepping stone to a successful future career. Also, it's essential to earn a degree that interests you and provides you with a fruitful path forward.
4 Best Degrees to Earn This Year
Here's a list of top degrees you can earn this year to advance your career: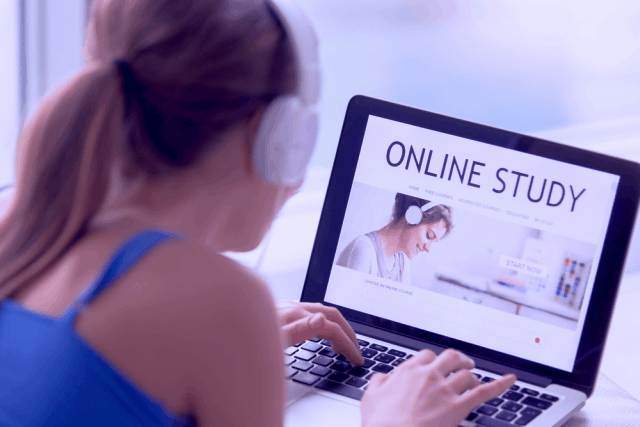 Bachelor's Degree in Accounting
Accounting represents a critical role in running a business day-to-day; which is precisely why jobs that leverage the skill sets to become an accountant exist in nearly all industries. To that end, pursuing a degree in accounting can provide you with the kickstart you need for a blossoming and stable career in diverse sectors; such as finance, management, entertainment, operations management, and forensic accounting.
Pursuing an online accounting degree can arm you with highly sought-after accounting skills; such as auditing, critical thinking, financial accounting, and federal income taxation. Whether you're just joining the workforce or are a seasoned professional in a different field looking to expand your career in accounting; a bachelor's degree in this field can get the ball rolling toward building a career.
Bachelor's Degree in Data and Analytics
Big data is still a relatively new sector that has already skyrocketed in the past few years and is still predicted to grow at an exponential rate. Data scientists, according to experts, are expected to be some of the highest-paying professionals in the coming years.
Organizations aim to hire data scientists who can help guide business developments by utilizing; different data analysis, analytical problem-solving, and machine learning skills. Indeed, a bachelor's degree in data analytics can be one of the most beneficial degrees to earn; as both the public and private sectors are constantly seeking professionals with comprehensive knowledge in this in-demand field.
Also Read: How Good Is A Paralegal Career?
Bachelor's Degree in Cybersecurity Programming
With cyber threats and crimes continuing to mount year after year, the demand for cybersecurity experts cannot be overstated. Indeed, the threat is urgent, which is why many companies offer competitive salaries for cybersecurity professionals. This is exactly why earning a bachelor's degree in cybersecurity programming can be a good investment for your future.
With an online degree, you can step into a game-changing career. A cyber security programming degree equips you with the tools you need to defend yourself and your organization against cyberattacks; while giving you hands-on experience on how to design, execute, and monitor security solutions; to shield data and networks and prevent attacks.
Also Read: Top 5 Cyber Security Career Options For Cyber Security Degree Holders
Bachelor's Degree in Information Technology and Networking
The continuous advancement of innovative technologies means there will always be a need for experts; who can build, support, and fix data systems. Information technology features in lists of top degrees to earn this year; due to the ever-changing nature and expanding significance of technology in every aspect of society.
A bachelor's degree in IT lays a strong foundation for your technology profession by illustrating the fundamental concepts of how organizations to store, move, and secure data. If you're ready to enter the burgeoning IT sector; earning an online degree in information technology will be highly beneficial for your career.
Also Read: Top 7 Most Popular College Degrees
Why Earn a Degree?
Entering and eventually specializing in a particular field often requires a crucial first step; choosing which path of higher education to pursue. While you do have the option to enroll in college as "undecided", it makes good sense to chart out a path toward pursuing a degree; that will help you get a head start by completing the correct prerequisites from the outset.
Must Read: 15 Promising High-Income Skills You Can Learn Without A Degree
Images by Megan Rexazin and Mohamed Hassan