What are the benefits of Certified Scrum Master Certification (CSM)? Certified Scrum Master is a popular and globally acknowledged certification offered by Scrum Alliance. Over the years, the Agile methodology has been responsible for the revolution in IT and non-IT industries.
Besides, several reputed organizations have started implementing it as well. Through this methodology, they can gain a lot of benefits. But to implement it, they need professionals who are well-versed in the methodology. That is why finishing a CSM course can help your career a lot. Read on to learn the other benefits you will be able to enjoy after finishing a CSM certification:
Top 7 Benefits of Certified Scrum Master Certification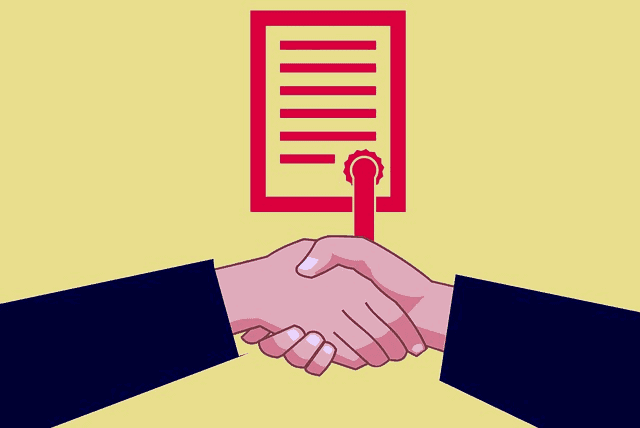 Improve your Scrum knowledge
The CSM course is the perfect education model, especially if you don't know anything about Scrum. It will help you build a base and learn more about it. Through the course, you will acquire the skills needed to become a Certified Scrum Master and implement the methodology successfully in your organization.
Once you have an in-depth knowledge of Scrum, you will be able to tackle the impediment of your team members and solve them effectively. This will ensure that the product is of high quality and timely delivered. To handle this, you need a strong base. The CSM course will help you build on your base and make Scrum success in your organization.
Update your mindset
If you want to work in the Agile industry, you must stay updated with the latest market trends and be relevant to the opportunities. This is a relatively newer methodology, and in a short time, it has become quite popular.
Finishing the CSM course will ensure that you are updated with the current knowledge and trends and have an open mindset. The course will educate you to update yourself continually and develop a learning mindset so that you are ready for more information and skills regarding the values and principles of Scrum. The course will teach you about other essential Scrum artifacts like Sprint Backlog, Burndown Charts, Product Backlog, etc.
Also Read: 5 Fantastic Reasons To Go For A CSM Certification
Become an asset to your company
If your company has a Scrum team or is implementing Scrum, it needs an expert capable of solving the issues that arise with product development or implementation. So, as a Certified Scrum Master, you will be the person required for this situation.
When a company starts implementing a new methodology, it impacts its processing, clients, management, and people. With the CSM course, you will have the required practical knowledge to ensure that all the elements are smoothly coordinated; and the company can transform into an Agile environment successfully.
It helps you stand apart from the competition.
Once you finish your Certified Scrum Master course, you will have a certification giving you a credential recognized by organizations worldwide. This will open up an entirely new world of opportunities for you and get ahead in your career. During the training, you will be acquiring relevant skill sets that will stand you apart from your peers. You will develop an Agile mindset which means you will be open to learning the current trends of the Agile industry.
This certification is bound to catch the eyes of the recruiters. Completing the CSM course and getting your certification will help you get your desired position; progress in your career, and be a reputed company employee. It also ensures that you get a better salary package and other incentives.
Also Read: Top Certifications To Consider While Upskilling For The Digital Age 2021
Improve collaboration and management
One of the essential skills you will need as a Certified Scrum Master is managing people and getting the work done on time. The CSM training will help you learn team management and understand how to build a team. You will also know how important it is to work together as a team and collaborate to have a successful product development.
You will learn your roles and responsibilities and the tactics and tips on handling a Scrum team. The course also teaches you soft skills like communication, listening, understanding, problem-solving, etc. With these skills, you will be able to address your team's issues and ensure effective communication.
Expand your network
Once you have completed your Certified Scrum Master course and receive the certification; you will have the possibility to become a part of the Scrum Alliance network; where you can expand your knowledge with other experts. Your network is what will help you in your career. By boosting your professional network, you can increase your market value.
It will also enhance your Scrum knowledge and ensure that you are updated with the latest advances in Scrum. Also, there are Scrum experts worldwide who will give you insights into how Scrum is used in different countries; and open up doors to opportunities around the globe.
Also Read: Latest Updated VMware Certification – VCP-DCV 2020 2V0-21.20 Exam Dumps in 2021
Better job opportunities and salary
Currently, there are more than 9000 CSM jobs on LinkedIn. Some companies hiring for this job include HP, Wipro, Barclays, Tata Consultancy Services, etc. The nationwide regular salary for Certified Scrum Master is ₹13,00,000 per year in India.
The CSM certification has a very high value in the market. And, the best part is that you can acquire this fantastic certification easily by finishing the course. The demand for Scrum professionals is also on the rise, and they are highly sought after by the top companies. So, once you complete the course, you will have the opportunity to work in leading companies and become a scrum expert.
Must Read: Top 5 Microsoft Certification Courses You Should Know About
---
Author Bio: Rajesh Jujare has excellent experience with Inbound marketing for many industries like eCommerce, Manufacturing, Real-estate, advertising, and education. Having worked with one reputed digital marketing agency has a stronghold on SME acquisition, Content curation, and White hat link building procedures. Rajesh also has hands-on experience in Influencer marketing, plus worked with International influencers.
Images by Markéta Machová and Mohamed Hassan from Pixabay