Let's take you through some essential tips for RBI exams; that are pivotal for preparation and might be the difference-makers in the long run.
Established in 1935 and nationalized in 1949, the Reserve Bank of India (RBI) is the apex bank in the country. Also, RBI is responsible for formulating banking policies and maintaining the Consolidated Fund of India.
For banking aspirants in India, getting into RBI is like a dream come true. The coveted banking institution conducts various exams to fill a wide range of posts every year.
Students willing to give it a shot need to be well-versed with
RBI Assistant,
RBI Grade C,
And RBI Grade B syllabus,
To have a fighting chance at landing a sought-after vacancy. The selection process is carried out in multiple phases, including written exams and an interview.
Also Read: How To Prepare For Mechanical FE Exam – A Detailed Guide
5 Tips For RBI Exams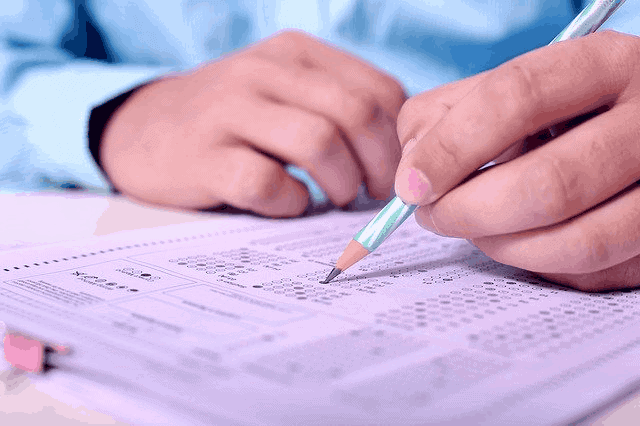 Get Thorough with the RBI Exams Pattern & Syllabus:
If you're an aspirant appearing in those exams for the first time; then it is essential that you thoroughly understand the RBI Grade B syllabus and exam pattern of all phases.
For instance, the RBI Grade B exam pattern consists of Phase I Examination, which includes
General Awareness,
English Language,
Quantitative Aptitude And
Reasoning Ability,
And qualifying which the candidate is faced with Phase II Examination which includes
Economic and Social Issues,
English Language,
Finance and
Management/Economics/Statistics.
Finally, an interview round is conducted to shortlist selected candidates based on merit.
Once the candidate is familiar with the marks distribution and syllabus of each section; he/she can focus on topics that are problematic and improve overall performance eventually.
Also Read: How to maximize your chances of passing the CAPM exam
Stay Updated with all Trending Economic and Financial News:
It is essential for all serious banking aspirants to stay well aware of the current affairs. Especially in the fields of
Banking,
Economy,
Budget,
Finance, and
Stock exchange.
With a large portion of the syllabus being taken up by General Awareness and its importance to crack interviews. Therefore, aspirants need to keep a tab on trending issues in economy and finance without fail.
Please stay in the know by
Reading financial verticals of reputed newspapers,
Following budget-related news, and
Make bitter notes about all that's important and might play a role in our economy's growth over time.
Formulate opinions based on statistics, facts, and sound logic, which can only be done through consistent research and awareness.
Read Also: How to Choose the Online Coaching for IAS Exam – Points You Must Consider Before
Form a Realistic Daily Study-Plan For RBI Exams and Stick to it:
Self-discipline is essential in cracking exams like these. They have to treat like marathons instead of sprints and approached in a patient manner daily.
Do not go overboard, but get real about how many sitting hours you can devote to your preparation. This might vary from person to person, owing to their circumstances.
What's important is to stick to this daily plan.
Moreover, jot down realistic and achievable short-term and long-term goals to be attained in a stipulated period.
Make sure not to burn yourself out with excessive studying in a single day; followed by a no-show on the very next day.
Consistency is vital, so it is of dire importance that you stay in touch with the subject matter daily; in an evenly-distributed way.
Have a look: A Comparison: Grammarly Vs ProWritingAid
Leverage the power of Mock Tests and Previous Year Papers:
To fine-tune your strategy and sharpen time management skills, attempt as many mock tests as you can. They provide an easy pathway to simulate the actual test at home; and analyze all the different aspects of a controlled environment.
But bear in mind that this step is to be taken only after; you've completed the syllabus followed by having attempted the previous year papers.
Jumping straight to mocks without having a firm grip over the subject matter might result in demotivating scores.
Acing mock tests should be the final step of your preparation strategy. So that it can polish and test your knowledge/speed/accuracy and make you exam-ready.
While mocks help in time-management, solving previous year question papers will instill confidence in you; by providing a faint idea of the pattern and actual difficulty level of frequently asked questions.
Related: 8 Most Common Interview Questions For A Job Seeker
Make use of E-Learning Portals For RBI Exams:
With the advent of the digital era and democratization of smartphones with high-speed internet, education has been heavily digitized.
Online learning has skyrocketed in recent times, the primary reason for being convenient access to quality content.
Similarly, banking aspirants hoping to crack RBI exams should make use of these vast repositories of information; ready at the tip of your fingers.
They contain video courses and study material for almost every exam and follow it up with mock tests. So that you can use it to analyze your performance on an individual and collective basis.
It is required of the modern-day aspirant to get comfortable with these online learning methods; as the shift to digital is permanent.
Moreover, the detailed analysis from these online mock tests provides meaningful insights. This can be used to fix the performances in quantitative, verbal, and general awareness sections to perfection.
Must read: Simple Strategies To Become An IAS Topper
Conclusion:
Landing a job in the apex bank is considered a prestigious feat, and as expected, the competition is also cut-throat. But it is often simple to crack these exams by following some pretty basic routines consistently.
And much of it can you decide; how well we get accustomed to solving questions under crunch situations. Moreover, that ability can only achievable through rigorous practice and by testing yourself regularly.
Don't be disheartened if the initial mock test scores are not as you expected; but keep working towards that ideal score by tightening the leaks from previously attempted tests.
Keep in mind that the only score matters is the one you get on the actual exam day. So don't get overconfident or underconfident based on mock tests.
Study from limited resources and try to keep handy short notes. Also, skim through essential formulas or dates and rely on your visual memory to help you on exam day. Have confidence in your preparation and attempt the question paper in a calm and composed manner.
Also Read:
Image Source: Image by Shutterbug75 and F1 Digitals