Choosing the right learning experience is what helps to improve one's future career opportunities. Engaging in an immersive learning course for PRINCE2® Certifications can thus help you to gain project management skills that are industry agnostic based. But are you wondering what these PRINCE2® Certifications courses offer to you? Then this post will be a great help. Have a look and gain knowledge on PRINCE2® Foundation And Practitioner Course details.
Well, before you know about the PRINCE2® Foundation & Practitioner Course details, let's delve into the basic information of what PRINCE2® is.
What is PRINCE2®?
PRINCE2® is an appropriate project management method widely acclaimed as the world's best practice methodology for commercial and public sector projects. It comprises high-level organization, project management, and control that has been internationally recognized because of its capacity to customize projects of any size in any sector.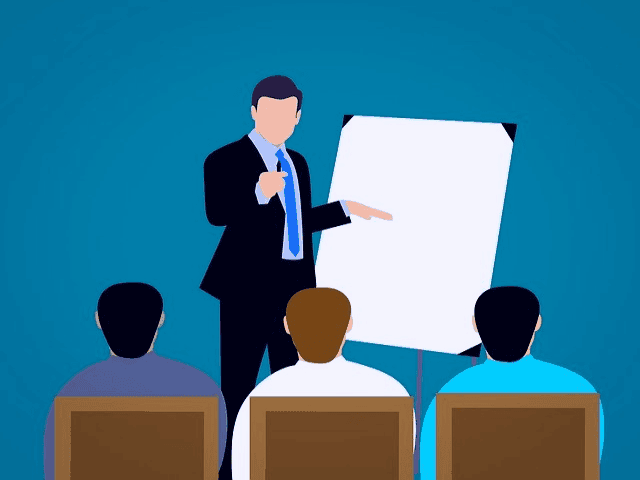 Overview of PRINCE2® Foundation And Practitioner Course
This experiential learning of the PRINCE2® Foundation And Practitioner Course will prepare you for the authorized PRINCE2® 6th edition examinations, ensuring that you have the most up-to-date and globally recognized project management credentials. AXELOS' PRINCE2® Foundation & Practitioner credential will help confirm your competence as a project management professional by demonstrating your comprehension by passing the test.
Learner through this course can also develop their project management abilities that you may apply across different sectors and to all project sizes, sort, complexity, and scale. The course guides you through the methods to adapt projects to the environment, manage resource usage, product delivery, and successfully manage project risks. Whether you are an experienced pro or a newbie, PRINCE2® will be a valuable addition to your portfolio.
Also Read: What Do Modern Age Architecture Courses Demand?
Course Highlights
You are provided with 32 hours of instructor-led live sessions.
Can earn 32 PDUs after the course gets completed.
The opportunity of On-Demand Self-Learning for 88+ hours.
Explore versatility through 23 Assessments, 6 Mock Tests, 14 Case studies, and more.
Get lifetime access to the complete courseware.
Moreover, the exam fee is included in the course fee.
What do you get to learn?
PRINCE2® Customization: Learn how to adapt PRINCE2® and use it in your business.
Principles of PRINCE2®: Learn about the seven fundamental PRINCE2® principles and how they serve as a framework for successful project management.
Themes for PRINCE2®: Understand the seven PRINCE2® themes and learn the ways to utilize them in project management.
PRINCE2® Methodologies: Learn about the seven PRINCE2® Processes and how they contribute to the PRINCE2® methodology.
Risks of Projects: Learn how to handle and reduce risks using PRINCE2 principles.
Best Practices for PRINCE2®: Learn the most up-to-date PRINCE2® best practices and how to apply them to a variety of projects and portfolios.
Also Read: How to Download Udemy Paid Courses For Free?
Skills you Gain
Justification in terms of business
Advantages of management
Planning of high quality
Controlling the quality
Management of quality
Quality review
Management of risks
Problem-solving
Management of operations
Adapting to change
Tolerance distribution
Progress Management
Starting & managing a project
Managing various stages of the project
Managing stage edge and goods delivery
Adapting & integrating PRINCE2® into a company
Also Read: How To Download Udemy Courses For Free With Google Drive – Becoming Successful
Prerequisites to attend
To take the PRINCE2® Foundation And Practitioner Course, there are no set requirements. But to make the most out of the course, it is recommended to have a basic grasp of project management.
To take the PRINCE2® Practitioner test, learners must have at least:

PRINCE2® Foundation or higher certificates.

Or else must have certifications from PMI® like PMP® and CAPM®.
Also Read: 15 Best Part-time Graphic Design Courses For A Creative Designing Career
Who are eligible?
Project Managers
Project Coordinators
Product Managers
Project Analysts
Project Leaders

Program Managers

Project Sponsors
Team Leaders
Senior Responsible Owners
Product Delivery Managers
Business Change Analysts
Project and Programme Office Personnel
Also, any new learner who wishes to build knowledge on project management concepts.
Conclusion
So now that you know the details of the PRINCE2® Foundation and Practitioner Course grab the opportunity to enhance your knowledge through this immersive learning course schedule and learn the ways to build high-performance project teams to lead a project.
Must Read: Checklist To Complete Before Selecting A University Course in 2021
Images by Engin Akyurt and mohamed Hassan