There are so many ways to raise money ranging from a-thon events to garage sales and competitions. If you want to attempt something new, though, then you should organize a shoe drive fundraiser. It's a fun and easy way to bring the community together to donate old shoes. The best part is that you help your local community as well as the global one.
How To Organize A Shoe Drive Fundraiser Event?
Just like any event, it's worth doing a bit of planning. Furthermore, it's helpful to have a few friends join your team to help you put the shoe drive together. Then, you'll be ready to go through the following steps together:
Decide on a nonprofit organization to work with
Plan your shoe drive fundraiser event to collect old shoes
Promote your event
Decide on a Nonprofit Organization to Work With
The first step is to choose your perfect nonprofit partner. This team can give you advice on your shoe drive and come over to collect your donated shoes. They then exchange your shoes for money. You can expect to make a dollar per pound of shoes which works out on average to be about two pairs of shoes.
In choosing the right team to work with, make sure you feel you can work with them. Also, you'll soon notice that they all support slightly different causes. Most of them help businesses in emerging countries, but you'll see a different focus, making sure you feel happy with whatever team you go with.
Plan Your Shoe Drive Fundraiser Event to Collect Old Shoes
Planning an event is a bit like running a project. There are various logistics that you'll need to coordinate. It's therefore helpful to have some tracker to follow progress on each of your activities. These will include finding a venue for the event, locating and placing collection boxes across town, marketing your shoe fundraiser amongst other things.
If this is the first time you're planning something like this, then feel free to lean on your nonprofit organization who has done these many times over.
Promote your Event
The more you promote then, the more likely you'll have a successful event. This is all about spreading the word and encouraging others to share information about your shoe drive.
Of course, social media is your natural starting point where you'll be able to create an events page. Including photos and videos will also make it more appealing and engaging. Furthermore, don't hesitate to ask all your friends to share and to keep sharing.
Another interesting side to marketing is all the offline potential. For example, think about where you can put posters up in your area or prominent shops and community centers. Bus stops can be another excellent place for posters because people are bored and need something to read while waiting.
Also Read: WoW Classic Gold – The Facts You Should Know
Why A Shoe Drive?
If you're yet wondering if you should go for a shoe drive fundraiser event, then here are some key advantages to consider:
Easy and low cost
Support the global community
Fun and educational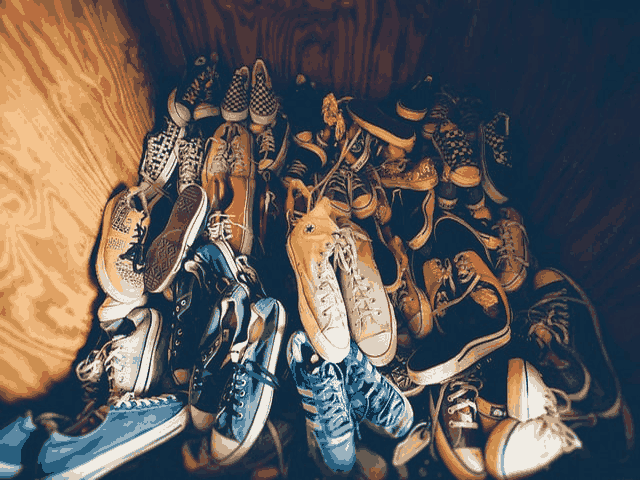 Easy and Low Cost
Fundraising is hard work, so it's worth considering easy projects where you can maximize the money you raise. A shoe drive is effortless to set up with little cost required apart from the collection boxes. Then again, you can be creative and re-use old boxes.
Of course, nothing stops you from investing in the shoe drive event and organizing food stalls and gigs, but you can also keep it simple. You'd also be surprised how much you can borrow from schools and local sports clubs when they know that it's for a good cause. So, all those tables and chairs you're thinking of for your shoe drive get-together should be easily found.
Also Read: How To Make Money With WhatsApp – Most Effective Methods
Support the Global Community
A shoe drive fundraiser helps you raise money for your local cause. Moreover, those old shoes then get donated to micro-entrepreneurs worldwide to then sell onto the second-hand market.
Knowing that people contribute to the global community also supports your cause because people love that they can do both. You can also share stories from your nonprofit organization about those micro-entrepreneurs.
There's something to be said about putting real faces on photos to help connect us all emotionally. People are then bound to support you.
Fun and Educational
Let's not forget that a shoe drive is a lot of fun. You're working with your friends to support your local community and the world at large. You can also combine this with having food and drinks on an actual day and turn it into a bit of a fun gathering.
Don't also forget how much you'll learn about marketing and promoting, primarily if you work with local companies to support you.
Also Read: Top 5 Ways of the Successful Online Learner
Parting Thoughts on a Shoe drive and How it Works
As you can see, the basics of a shoe drive fundraiser are simple:
Collect shoes and
Swap them for money.
Then, how big you want to make your shoe drive depends on you and your team.
Do you want to turn it into a huge event or keep it as a small gathering?
Either way, have fun with it and learn everything you can about social media marketing. You'd be amazed at the difference that will make to your success.