It is entirely up to us how we spend our days. While some people are content to work only one job, others want to devote a portion of their free time to part-time jobs. When you try something new, you'll earn new skills that might take your career in another direction. You will meet new people, learn new things and expand your skills and your inner circle. Additionally, part-time work is great for women whose primary goal is their family, and they have young children at home will not prevent them from pursuing a job. As a result, they will seek part-time employment to care for their children while also working on their projects. Whether your goal is to have an additional source of income or spend a portion of your day working, we'll give you several part-time works to consider.
Top 9 Part-Time Work Ideas For Women
Freelancing
If you're an accountant, you can offer freelance services to other clients. You can sign up with recruiting agencies that offer part-time work for women if you're a nurse. You'll get to take up additional shifts whenever you're free. We've listed two different professionals to illustrate that any work can be freelance work. When you work freelance, you choose the number of projects or the number of hours. You're not officially employed at that company, you're self-employed, but you collaborate on a freelance basis. This means that you'll take up additional projects for additional income or work on one or two clients as part-time work. Either way, you can try different freelance platforms and find freelance work opportunities.
Also Check: Which Freelancing Platform Is The Best For New Freelancers?
Babysitting

If you're a stay-at-home mom looking for a part-time work for women, you can give babysitting a try. While you're taking care of your child, you can also care for a friend's child or anyone you know. Many people need a bit of help with their kids. Our schedule gets hectic at times, but it's easier when you know a friend can take their kid from school and watch them until you finish work. On the other hand, your kids will get a new friend to play with and build their social skills. It will be beneficial both for you financially and your kids emotionally and socially.
Also Check: How can I Earn Money with Facebook?
Pet Sitting
There's a demand for people who will take care of other people's pets in their absence. If you love animals, especially dogs and vets, give pet sitting a chance. You can connect with people looking for your service via online platforms and get your first clients. Depending on the demand, you can also offer dog walking services so you'll always have work. Those who come to you once will come to you again because they'll know their pet is taken by someone they know. Also, you can work whenever it fits your schedule.
Also Check: 10 Best Online Data Entry Sites That Pays Well
Makeup Artist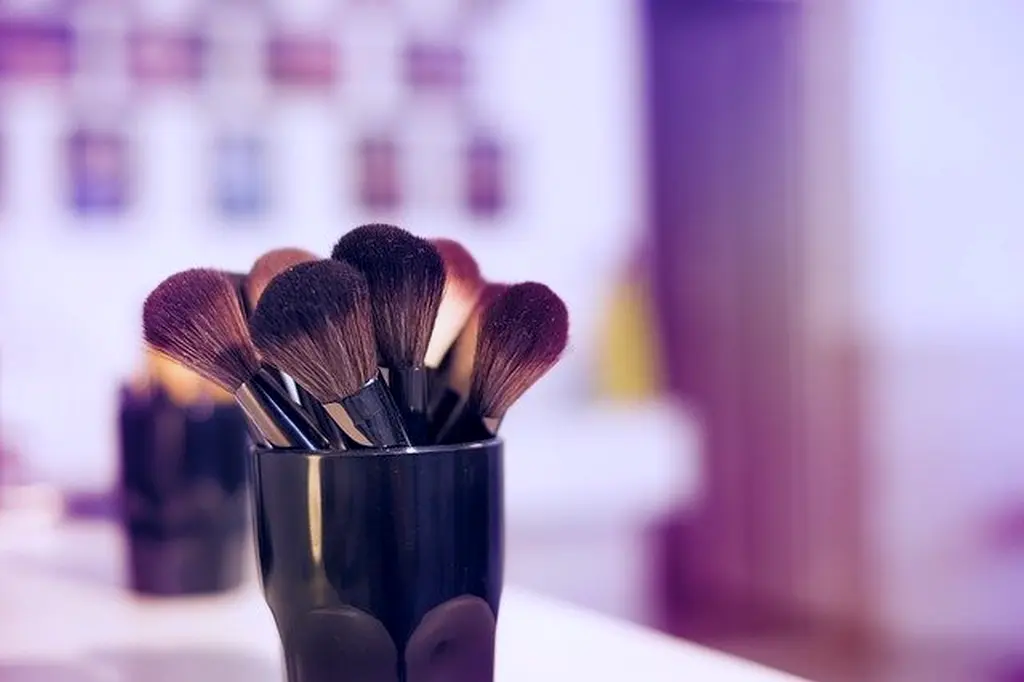 It in another part-time work for women If you're a creative type equally in love with a flexible schedule and makeup, this might be great for you. You'll get an opportunity to express your creativity, help women who need a bit of pampering, and meet new people constantly. The demand for makeup artists has never been greater as women want their makeup to look professional and stay intact all day long. Professional makeup artists are trained to give such an experience to their clients. Another great thing about this career is that you can constantly improve, learn new techniques, try new makeup products and make thousands of women happy. You can also turn your makeup artist profession into a blogging career and write reviews of products you use daily on your clients. This will also attract new clients so you'll always have a constant number of appointments.
Also Check: How To Make Money With WhatsApp – Most Effective Methods
Lash Artist
The first benefit of working as a lash artist is time management. You'll get to decide how many clients you'll take in a day. That's why flexibility is a great incentive to consider working in the beauty industry as a lash artist. Once you build your client base, you can also extend the number of services you offer. Your primary service should be lash extensions, but you can also include lash lift and lash tint as a secondary service. You can take many courses to build your services and offer any lash treatment to your client base. After a while, something that started as a part-time job can become a lucrative career.
Also Check: 7 Best Ideas to Start Your Own Online Business from Home
Content Writer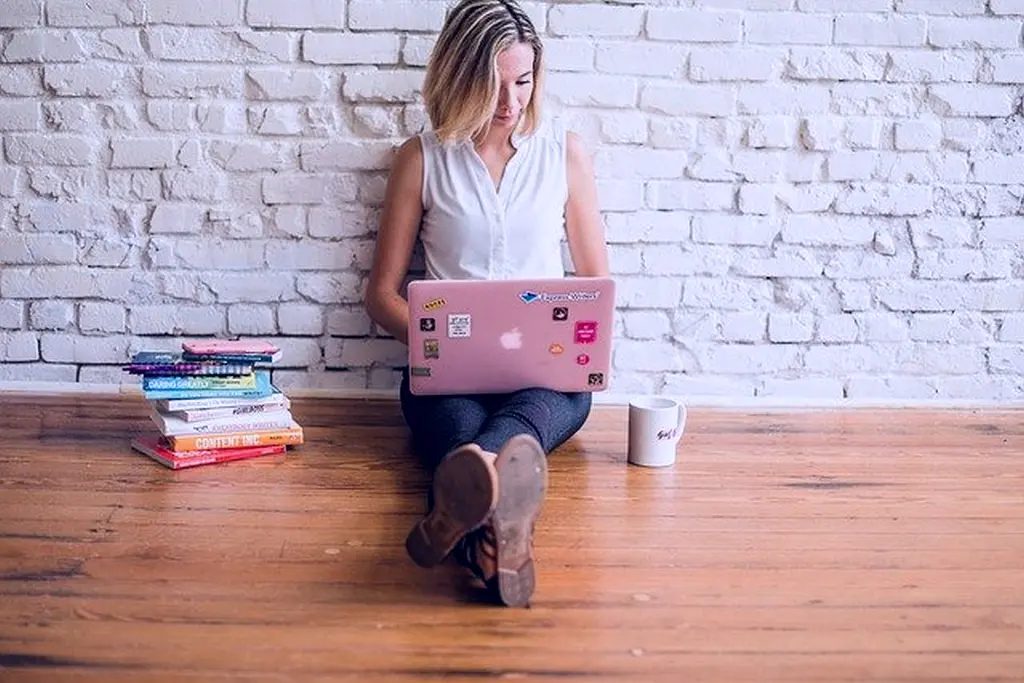 Writing can be another part-time work for women if you love to read, research, and analyze concepts, topics, and opinions. With the rise of blogs, both personal, company blogs, and different media outlets, there's great demand for content. At the same time, there's great demand for people who'll be able to write these pieces of content. You can easily find content writing gigs at platforms like Linkedin, Fiverr, Upwork, SeoClerk and other freelance work platforms. The only downside to this job might be a tight deadline or a complex topic. But, every job has its downsides, just like many benefits. Flexibility, creativity, convenience, monetary rewards are just some of the benefits of working as a content writer.
Also Check: How to Make Money Online with Google AdSense?
Virtual Assistant
With the rise of remote work worldwide, there is no longer a need for people to commute to an office every day. Having that in mind, the demand for assistants, especially virtual ones, has never been greater. This is because even remote businesses have to run smoothly. Also, busy executives have finally learned the power of delegation, so they hire a virtual assistant to help them with basic tasks while focusing on bigger ones. This is where a role of a virtual assistant comes into the spotlight. If you have sharp communication skills, you know how to handle several things simultaneously, and you're analytical, resourceful, and reliable and become a virtual assistant. This can also be a full-time or part-time option, so it's perfect for any women who wants to work.
Also Check: How to Earn Money by Teaching Online?
Social Media Manager
The importance of social media presence has influenced the demand for people to run different social media profiles. Business owners have recognized the value of online visibility and the necessity of having someone plan and execute a social media strategy. There are different free courses you can find online to learn the how. Once you listen to a course like the one available at Hubspot, you can further invest in your education by signing up for paid classes. Work on your writing skills, master Canva and you can pursue freelance gigs for social media managers. You can earn big amount from sites like ValuedVoice as a social media influencer.
Also Check: How To Pin On Pinterest For Money?
Birthday Planner
If you're a creative type of person who knows how to make magic even on a limited budget, it's time to give party planning a try. Especially if you're running in mommy circles, you can get a word-of-mouth recommendation that will land you an array of eager clients. You can also pitch anyone you know and tell them you can plan any party, especially kid's birthday parties. All you need to get your par-time planning business going is your first, happy client. Put it all on Instagram, and people will soon come to you for your services.
Working on yourself is the best investment you can make. Thus, by seeking a part-time work for women, you'll get a chance to do new things and keep your brains sharp.
Also Check:
Images by Goumbik, anncapictures, Daniel Reche and expresswriters
---
Author Bio: Grace Wilson. is a 27-year-old biotechnologist and a bookish girl. Surfing the Internet is her favorite; that's why she has turned into blogging. Following a healthy lifestyle and mindset is what she believes in her life principle. If interested, follow her on Twitter.