‍‍As an independent music artist, you know how challenging it can be to sell your CDs. With the rise of digital streaming platforms, many people listen to music online rather than buy physical CDs. Still, selling CDs is important to building your brand and generating revenue as an independent artist. This article will explore five proven strategies to help you sell more CDs and take your music career to the next level.
Why Selling CDs Is Still Important For Independent Music Artists?
Digital streaming platforms have become the best method of music consumption for many people. Still, selling CDs is important to build your brand and generate revenue if you are an independent artist. Here are a few reasons why:
CDs offer a physical connection to your music. CDs are tangible products that fans can carry in their hands and connect with on a physical level. This can create a deeper emotional connection to your music and make it more memorable.
CDs are collectible, and many music lovers still enjoy collecting physical CDs. It is especially if they are fans of a particular artist or genre. You can tap into this market by selling CDs and creating a loyal fanbase.
You can sell CDs at shows and events. If you perform live shows or attend music festivals, you can generate revenue by selling CDs. It can be a terrific way to connect with fans in person. Look into what it would cost to get a large quantity of them made by a CD manufacturing company so that you can sell them to all that are interested.
5 Strategies To Sell CDs As An Independent Music Artist To Make Money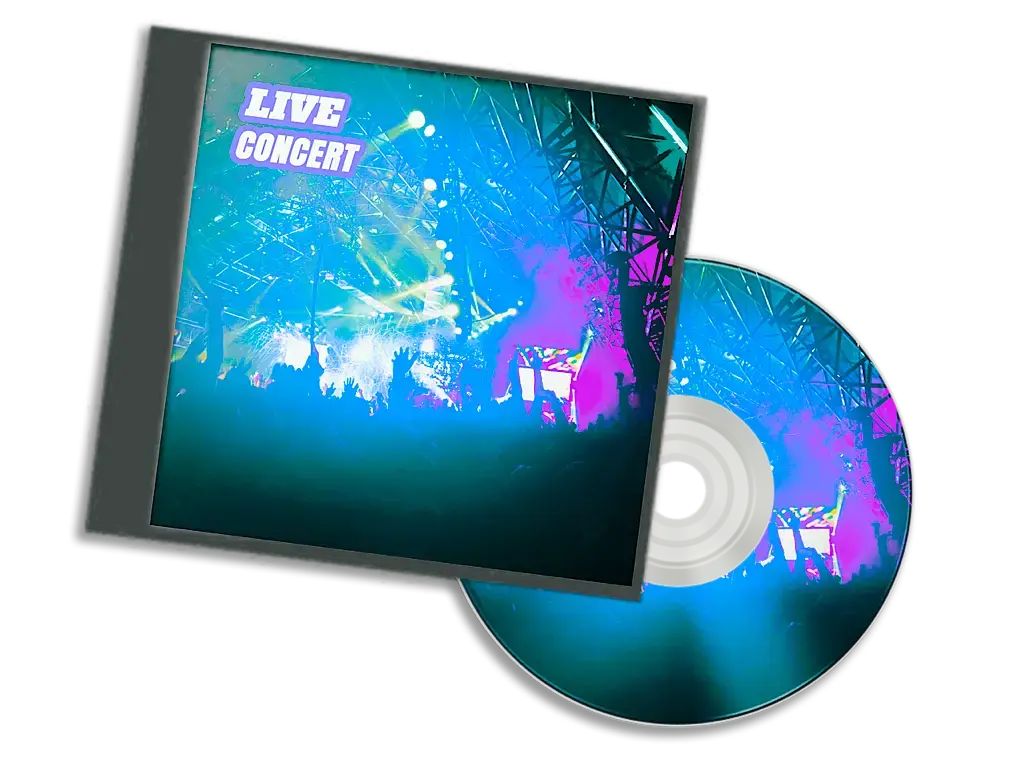 Strategy 1: Using Online Marketplaces
One of the comfortable ways to sell your CDs is by using online marketplaces like Amazon, eBay, and Discogs. These platforms offer a large audience of music fans. They are actively searching for new and exciting music to listen to. By listing your CDs there, you can reach a wider audience and raise your chances of making sales.
When listing your CDs on online marketplaces, try to include high-quality photos of the album artwork. Also, try to write a detailed description of the music. You should also price your CDs competitively to attract buyers. Consider offering free shipping or bundle discounts to entice buyers to buy more CDs from you.
Strategy 2: Offering Exclusive Merchandise Bundles
Another effective way to sell more CDs is by offering exclusive merchandise bundles. This could include things like t-shirts, stickers, posters, or other merchandise unique to your brand. You can create a more compelling offer by providing these items and your CDs. Also, it will increase the perceived value of your music.
When creating merchandise bundles, choose high-quality and relevant items for your brand. Also, you should price your bundles competitively and offer several options to appeal to different types of fans.
Also Check: Top 7 Reasons Why Should Hire a Drawing Artist for Your Corporate Events?
Strategy 3: Creating a Strong Online Presence
In today's digital age, having a solid online presence is essential for any independent music artist. This includes having a website, social media accounts, and a presence on music streaming platforms like Spotify. You can gain a wider audience and create a loyal fanbase by creating a solid online presence.
When creating your online presence, focus on building a solid brand image that reflects your music and personality. So, you should engage with your fans regularly. You can do this by posting updates, sharing behind-the-scenes content, and answering comments and messages.
Strategy 4: Partnering with Local Businesses
You must partner with local businesses. It can be a profitable way to promote your music and sell more CDs. This could include partnering with record stores, coffee shops, or other companies that cater to music fans. By partnering with these businesses, you can tap into their existing customer base and reach new fans who may be the buyers of your music.
When partnering with local businesses, offer them a commission on each CD sale to incentivize them to promote your music. Also, you should provide them with promotional materials. These can be posters, flyers, and social media assets to help them promote your music.
Also Check: Part-Time Work For Women: Top 9 Money-Making Ideas
Strategy 5: Hosting In-Person Events and Shows
Hosting in-person events and shows can be a profitable way to connect with your fans and sell more CDs. This could include hosting album release parties, live performances, or meet and greets with your fans. Hosting these events can create a memorable experience for your fans and generate buzz around your music.
When hosting in-person events, promote them on social media and through your email list. You should also offer exclusive CD bundles at the event to encourage fans to buy your music.
Strategy 6: Leveraging Social Media for CD Sales
Social media can be an effective means of promoting your music and selling more CDs as an independent music artist. Here are exciting tips for leveraging social media to boost your CD sales:
You must post regularly. Posting regular updates on social media can keep your fans engaged and curious about your music.
You must run targeted ads. Social media like Facebook and Instagram allow you to run ads to target a specific audience. Consider running ads promoting your CD sales or merchandise bundles.
You must offer exclusive discounts. Offering exclusive deals to your social media followers can incentivize them to buy your CDs.
Also Check: How To Become Financially Independent In Your 20s?
Examples of Successful Independent Artists Selling CDs
Many independent artists have successfully sold CDs and built a loyal fanbase. One great example is Chance the Rapper, who has sold over 500,000 physical copies of his mixtapes and albums. Another example is Macklemore, who sold over 78,000 physical copies of his album "The Heist" in its first week of release.
Using the strategies outlined in this article and learning from successful independent artists, you can increase your CD sales and build a successful music career.
Also Check: How Does A Shoe Drive Fundraiser Work?
Conclusion
Selling CDs as an independent music artist can be a challenging task. But, with the right strategies and tactics, generating revenue and building a loyal fanbase is possible. So, start trying these strategies today and watch your CD sales soar!
---
Image by Javier Rodriguez