Anyone with a pay-per-click account understands that nothing happens until someone clicks their ad and lands on a fantastic site page. That page has been entirely created to show the value of a product or service and promote its sale. But getting that "click" means that the ad itself must be compelling. After all, it is the only thing a consumer sees when he or she conducts a web search and chooses you vs. a competitor. It goes without saying that the ads are probably the most crucial thing to run your entire PPC campaigns effectively. It is also often one of the most neglected parts relative to actual ad creation and evaluation.
You have about 155 characters to engage your audience. Doing it well will involve some severe and profound market research, creativity in ad design and words, and, of course, a scientific approach to analyzing effectiveness. Not doing these things costs customers and wastes your money.
3 Strategies To Make And Run Your PPC Campaigns Effectively
Let's take a look at these three key strategies to run PPC Campaign that will boost your results: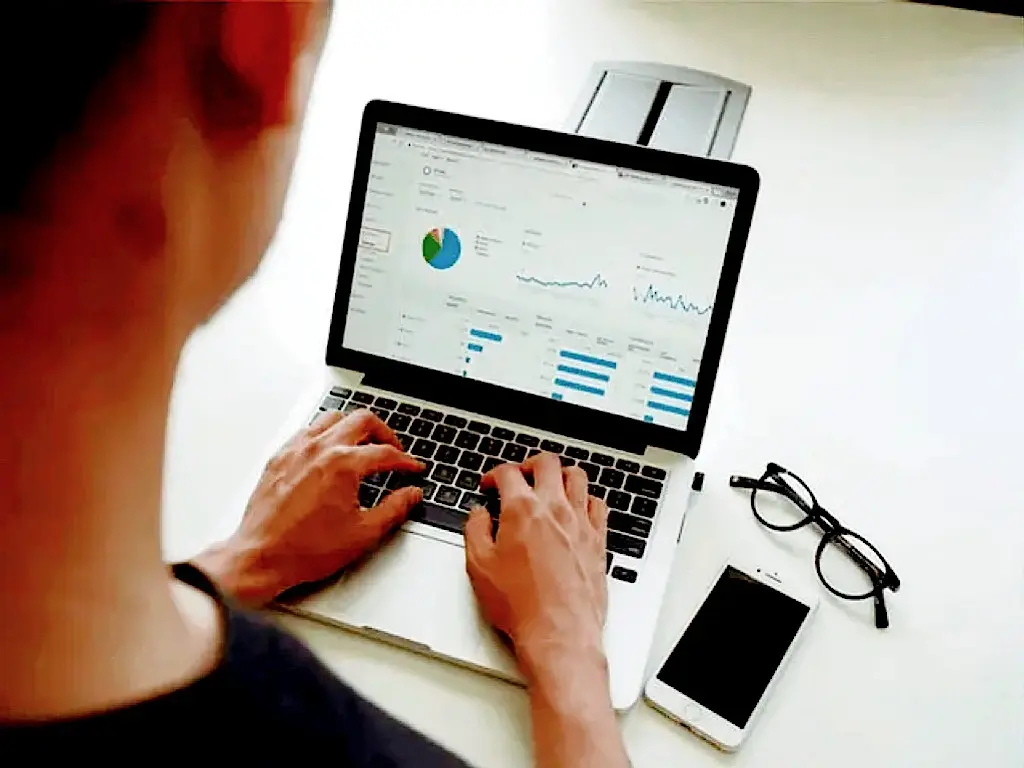 Market Research
If you have any product or service that is digitally marketed, you understand the type of research you must do. It is no different with PPC campaigns.
You must know your target audience intimately – and not just their demographics. What solutions and value are they looking for? What types of humor do they appreciate? What types of emotional appeals will resonate? What do they want from a brand other than just a product? A lot of this is generational.
Where and how do they conduct searches? Everyone understands that Google and Bing are search engines. But you may have many targets conducting searches on Facebook, Instagram, Twitter, LinkedIn, and other social media websites. Find out where your audience tends to hang out online, and the times of day and days of the week they are used to do so.
Who is your competition? What do their PPC ads look like? How can you "out-benefit" them in an ad? If your product or service is truly unique and authentic in some way, it's essential to get it into the ad.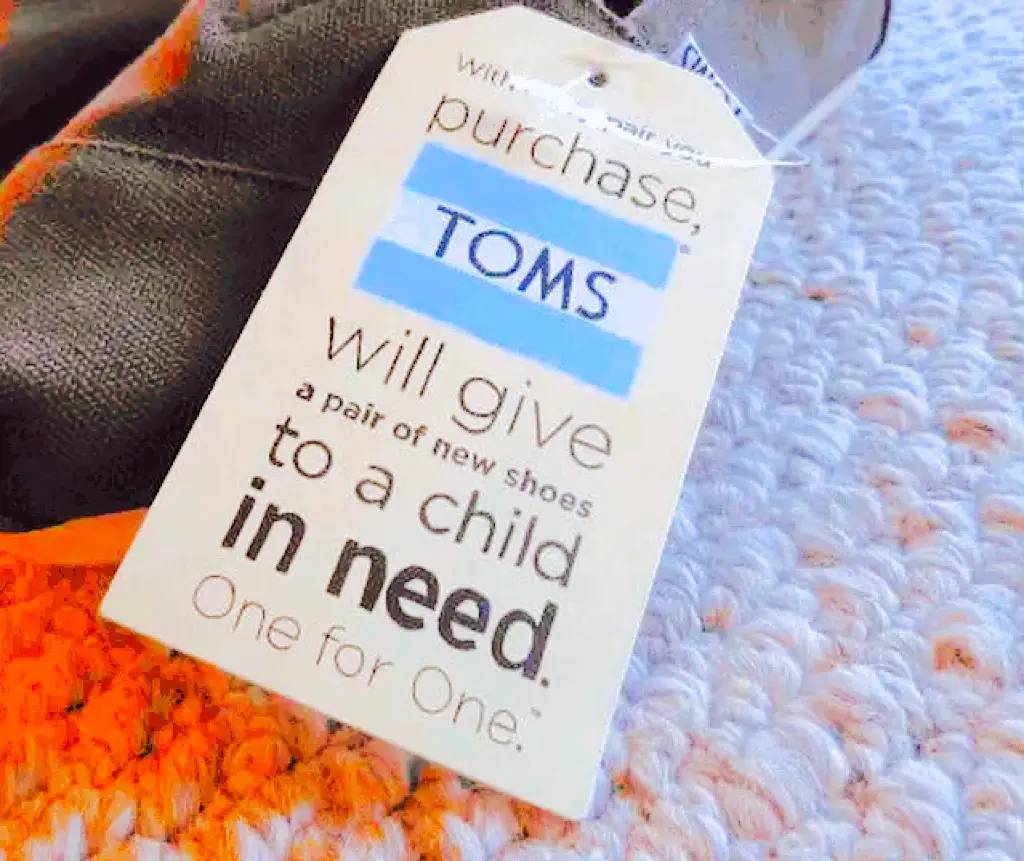 One big appeal right now as BOGO (buy one, give one). And people do like to feel that they are doing good with a purchase. Here's an example of such an ad from Toms Shoes:
Keywords: Obviously, you will research the most popular keywords in your niche. But remember this too. Given voice search and the longer search phrases that people use today, you will need to consider how many of those words/phrases you may be able to get into your ad without destroying its creativity of delivery.
Creativity In Running PPC Campaigns
There is just no substitute for being as creative as possible with your images and wording. And creativity is not always something that marketers have either themselves or on their staff. But it is crucial and is what grabs the attention of viewers.
Suppose a marketer is uncomfortable with the creativity level of himself or his staff. In that case, it is worth the money spent to find a freelancer who has that talent and who is familiar with the latest trends in creating compelling ads.
Creativity can be delivered through images, wording, or both.
Consider PPC campaigns like below:
Organix Pet Foods produced by Castor and Pollux.

It has an excellent play of words and tells the viewer that this pet food is unique and better than average brands. The "Learn More" call to action then takes the viewer to a landing page where further details explain this particular product's value for consumers' beloved pets. It appeals to an audience that thinks of its pets as family members and wants to provide them with the healthiest lifestyle possible and the best nutrition they can.
Also Read: How To Get Your Site Out Of The Google Spam Filter?
The Scientific Aspect of PPC Analysis
Here's the thing about analytics: it has become entirely scientific and, in most cases, fully automated as well.
Marketers who publish any content on the web want to know how that content resonates with their audience. When they can get detailed information with actual numbers, they can make sound decisions about what is working and what is not.
It is no different with PPC campaigns. What makes sense is to get the actual numbers and use those to evaluate the effectiveness of the currently placed ads – where, when, how often, number of clicks, and, most importantly, how many of those clicks turn into quality conversions you are looking for.
All platforms that offer to run PPC campaigns do have an analytical component that allows you to get all of this information automatically. These will be provided in reports that must be carefully analyzed for each platform (specific search engine, social media platform, etc.).
Here is the critical data you want to look at:
How many clicks are you getting?
What times/days are you getting the most clicks to your site?
From which platforms are you getting the most clicks?
From which platforms are clicks turning into the actual conversions you are looking for? And how many from each of the platforms you use?
Are you getting a lot of clicks overall but not enough conversions?
This information will drive the quality decisions you make about your running PPC campaigns:
Are there platforms you should drop because there is just no activity, or do you need to look carefully at the ad and make some changes? Is the same ad getting fair play on other platforms? If so, the problem is the platform, not the ad.
Are you testing different ads on the same and/or different platforms? If so, which ones are performing better? And on which platforms?
Have you kept current with keywords, and should those perhaps be updated for more efficiency of your ad?
One final note – analyzing success takes some time – give your digital marketing campaigns at least six months or so before evaluating them.
You have agreed to make a specific payment-per-click. If you are not getting the results you want and need from some of those platform clicks, you need to profoundly look at why that is happening. For example, many clicks but no conversions suggest that your landing page is the problem, not your ads. Consider adopting some of the newer technologies in landing page content that will further enthrall your audience, such as the newer OTT streaming trends.
Also Check: The List Of Crucial PPC KPIs That You Should Be Tracking
Are the PPC Campaigns Worth the Time, Cost, and Effort?
The short answer is yes, they really are. The longer answer, of course, is only if they are done right. These three strategies for crafting and running the best ads should take care of your ppc campaigns' one key element.
Also Read: 5 Action Points For Google Ads Campaign – Boost Up Your Startup With PPC
---
Author Bio: Dorian Martin is a writer, editor, and proofreader for the essay writing service, Get Good Grade. In addition to this work, he is an avid digital marketing student and acts as a consultant to several web-based e-commerce companies. He loves writing educational blog posts and articles about digital and writing reviews of online academic writing services in his spare time. You may want to check one of his latest reviews here to know more about Dorian's writing style.
Featured Photo by Campaign Creators