To make the most digital marketing services, you should hire only a reliable and leading digital marketing agency. Find here the benefits of hiring a reputable company.
Building a website and setting up some social media profiles are all good. Still, you cannot reap benefits out of them unless you are augmenting their potential with consistent marketing efforts. And this is where digital marketing gets into action!
Today, inbound marketing is essential if you want to turn your followers into paid customers. But to realize the best results for your business, you need to engage digital marketing services from an experienced and reliable digital marketing agency.
Wait; what? Are you planning to deal with it all by yourself? You would not want to do that unless digital marketing is your core pursuit, and you have a lot of time on your hands. Engaging professional services has its perks, you see. In this blog, we tell you everything about it. So, sit back, relax, and keep reading.
Related: 7 Fatal Digital Marketing Mistakes Marketers Should Avoid
Hiring A Digital Marketing Agency – A Smart Business Move Or Not?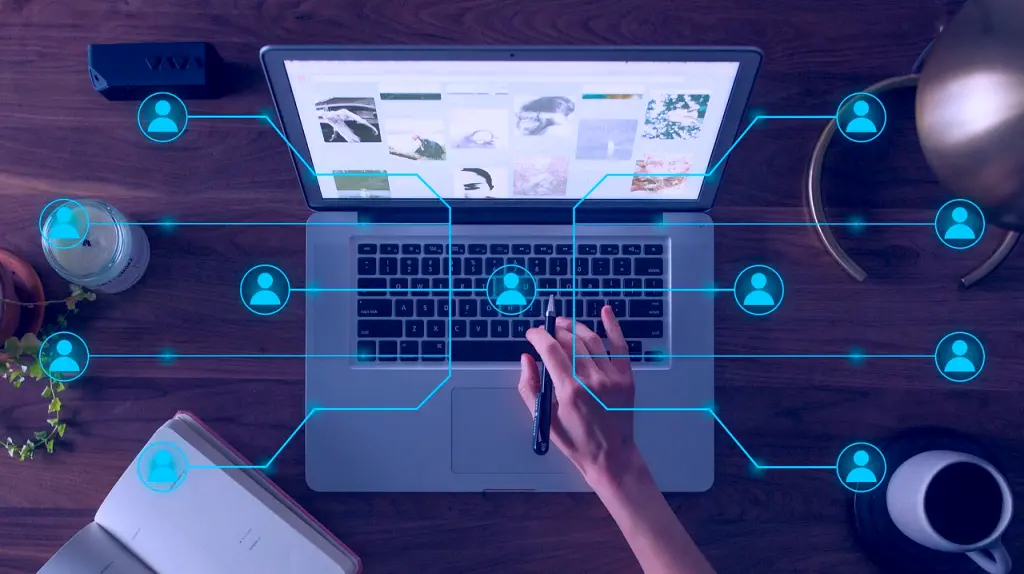 All-round Expertise On The Table
Digital marketing is a vast umbrella consisting of numerous activities that cannot be mastered overnight. If you think watching some tutorials is going to help, then you're probably mistaken. Also, hiring an intern or a freelancer can help you cut corners, but it may not pay off in terms of establishing a long term professional relationship.
However, things take a different turn when you hire a digital marketing agency. With experienced professionals on board, a reputable digital marketing agency knows what it takes to deliver measurable and ROI-based results for your business. From SEO and social media to email marketing and PPC, a digital marketing agency has experts from various fields who help you leverage each of these channels effectively.
Scalability As Per Business Growth
Do you have an in-house digital marketing team? That's great. But, remember you have to scale your marketing efforts as your business grows. And it also means that you have to add additional resources to substantiate the growth in the future. Of course, it will be too much, more so if yours is a small business. For this reason, you should opt for a digital marketing agency that has provisions to support your growth actively.
You may start with PPC campaigns to drive instant results. Once your business receives an initial exposure and brand awareness, opt for organic SEO strategies to earn reliability from the web traffic and the search engines. Once you outsource marketing services from a top-rated SEO agency, you do not have to endure the headache of expanding your in-house resources. Customization and scalability are the hallmarks of any reliable digital marketing company, so having such a team by your side can help you climb the stairway to success.
Read Also: Best Backlink Checker Tools You Must Use In 2022
Leverage Their Technological Knowledge
Once again, the best way to go about it is hiring professionals who are well-versed with advanced digital marketing tools. No matter which marketing campaign it is, experts can research keywords, measure performance metrics, conduct competitor analysis, and deliver measurable results in the end.
Now, what does this mean for your business? Not only are you saved from developing a new bunch of technical skills, but you are also relieved from incurring recurring costs associated with hiring resources and getting premium subscriptions of these tools. So tell us, what could be more budget-friendly than hiring a full-expertise digital marketing agency?
Stay Updated And Relevant
If you're at content with your outbound marketing strategy, here is what you need to know. Global spending on inbound marketing has touched $100 billion, with businesses hiring digital agencies today now more than ever (brandequity.com). Put, to stay relevant and avoid obsolescence from the market. It would help if you roped in one of the leading digital marketing companies.
Being aware of the industry-relevant best practices, the expert team can indulge in market research, creativity, analytics, and storytelling – everything to make you stay relevant and ahead of the curve. I hope we're getting our point across!
Cost, Time And Resource-Saving
You may think hiring a digital marketing agency is a costly affair, but most of you don't realize that maintaining an in-house operational team is even more expensive. When you hire a company to take care of your digital marketing activities, you do not have to bear expenses like payroll taxes, salaries, health benefits of the employees, etc.
Business people or shop owners are not superheroes who can manage wearing so many hats at once. When you try managing everything on your own, it can distract and divert you from your business's core purpose. Remember, a few tasks can be best-taken care of when left to the domain experts.
Also Read: Top Reasons You Need A Digital Marketing Strategy
Here Comes The Real Deal – How Do You Hire The Right Digital Marketing Agency?
To realize all the benefits we've discussed so far, you need to choose a reputable and experienced digital marketing agency. Only then will your investment be worth it. You cannot expect much from an amateur and inexperienced company, can you? Finding the right team can be more challenging than you think it to be. But worry not! Here are some of the tips you can follow.
Check Experience
Have you shortlisted some companies? Go for a digital marketing agency that has emerged as a dominant player in the industry. With a brilliant record in catering to different clients like you, it's a given that only an experienced agency can customize its services to help your business expand its digital footprint. Whether you are interviewing over the phone or meeting in person, make sure you confirm the agency's experience and competence.
Full-Service Business
From social media and email marketing to content marketing, lead generation, and PPC advertisements, digital marketing can be divided into several categories. Can your digital marketing agency offer all of these under one roof? After all, not all agencies are designed the same way and to offer wholesome solutions. Don't rush into an agreement unless you are very sure about what the company offers. Remember, you can always count better on combined expertise than on individual skill-sets.
Read Also: Top Lucrative Business Ideas For Hawaii In 2022
Check The Pricing
Your investment in digital marketing depends on many variables such as your budget and goals. But, as a business owner, your ultimate goal is to keep the cost down. Thus, opt for a company that offers quality services at competitive rates. We do not mean you should compromise on the quality to save money. Just make sure you're striking the right balance between quality and affordability. Should you want, you can gather quotes from companies and compare them to make the right pick.
Client-Centric Culture
Working with a digital marketing agency should be a partnership and not solely a transactional relationship. Consequently, you can expect transparency, sincerity, and integrity from a company that revolves around customer needs and interests. From customizing services to meeting quick turnaround time, a client-focused agency can live up to your expectations. Meet, discuss, hear out, and then decide if your potential service provider falls into this category or not.
Read Also: Why Is It Necessary To Carry Out Digital Marketing In 2022?
Final Thoughts
A successful digital marketing strategy is the backbone of your business growth and improved revenue generation. And to board the bandwagon of digital marketing, you need an expert agency by your side from the very onset of this journey. Now that you know the perks of hiring a digital marketing company, we hope you are finally convinced to entrust the responsibility with a reputable agency and realize your ambitions. All the best!
Must Read:
Featured Image by Marketing_Builderall from Pixabay