Good advertisements have been, so far, one of the best ways to market a product. Maybe that is why companies of all sizes- be it a Fortune 500 enterprise or a one-person startup. With Google Ads, you can't just throw in some money and expect your campaign to work; it requires diligent efforts, time, patience, and quick yet smart decision making if you wish to obtain significant results.
It is recommended for startups or entrepreneurs with little or no knowledge of effective PPC marketing to consulting a PPC campaign management company to generate more significant ROIs under small budgets. While launching an online campaign, strategizing must be given extra care; trust me, the last thing you would want to do will be to blow out the entire ad campaign due to low strategies.
Therefore, in this write-up, we aim to provide you with the action point you need to assess when creating your google ppc campaign.
Also Read: Top 10 Google Chrome Extensions By Google
Tips And Tricks For Perfect Google Ads Campaign To Generate Quick Results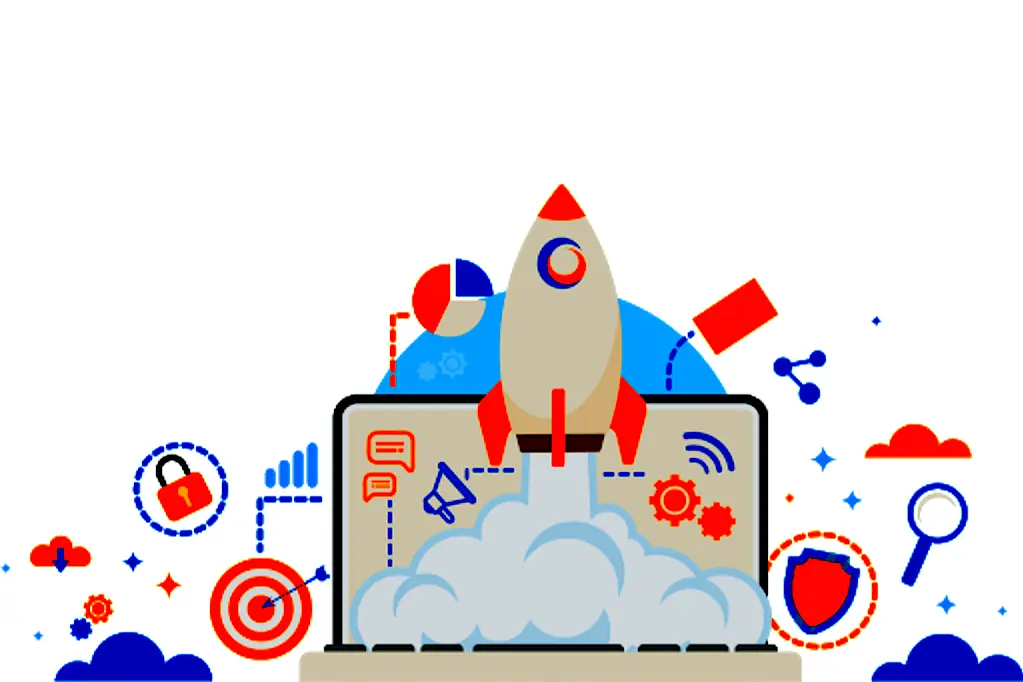 Identify Your Niche
Do you know! What's the one thing about Google ads you should know?
It's all dependent on relevance!
Closely analyze the structure of your Google ads account. Ensure your ad groups, keywords, and ads are all related. When everything is aligned, Google will reduce the cost you'll have to invest in advertising.
Remember, a PPC ad campaign will always cost you money on each click a user makes. Therefore, you must put full effort into turning every click into a lead to avoid incurring any loss.
Also Read: What is Facebook Ads Primary Text?
AIDAS Principle
You can use the AIDAS principle to make sure you stay on track while you work on your ad campaign:
A – the ATTENTION of your users must be grabbed.
I – Customer INTEREST must have risen.
D – Create a DESIRE for your product in your user.
A – Lead users into taking an ACTION.
S – Ensure SATISFACTION.
This approach will provide your PPC marketing idea with a direction. Therefore you can deliver exactly what your niche demands.
Also Read: How To Make Money Online With Google AdSense?
Perform Competitor Analysis
Once you have identified and defined your niche, you can now focus on compiling a good list of "buying intent" keywords. However, before you put your money into this, ensure to perform some competitor analysis.
It is essential to know what you are stepping into- the market and its working, and your competitor's standing. You must know it all! If you can perform proper market analysis, you will have valuable insight at your disposal to further maximize and optimize your pay per click (PPC) budget. It is the most efficient and vital way to ensure your startup marketing tick boxes all your goals.
Many online tools allow you to examine your competitors' keywords once you avail them. These tools organize and collect historical data from thousands of companies and advertisers and then display it to whoever creates a profile and searches for it.
Many companies dealing with PPC campaign management services prefer to use such tools to understand their competitors deeply.
Read Also: Why Your Website Ranking Is Not High On Google Search?
Segment Your Audience
Jumping on to creating your own Google Ads just after defining your niche is not the best idea you should opt for. Many confused entrepreneurs dive in to directly creating their ads after identifying their niche. However, it is better to invest more resources and time into understanding your audience deeply.
Ask the following questions to yourself:
Who is your target audience?
What websites do your potential users use?
What are the tone, language style, and brand voice like on these websites?
And, what types of campaigns are your competitors running?
It is possible to research your audience at no cost on google ads; it will help you better understand your users, thus enabling better targeting.
With more information, it is possible to segment your audience based on interests, age, and spending habits.
Also Read: Best Backlink Checker Tools You Must Use
Choose Your Marketing Channels
While displaying your advertisements to your target audience, what they will see will ultimately depend on how you segment your users. For example, you can create advertisements for the various subject of your audience considering the following questions:
Who is your target audience?
What interests them?
What are they actively researching?
Have they communicated with your business in the past? What was it about?
In Google Ads, doing this is convenient by adding the audiences into your ad groups. However, you must know that audience targeting may not be relevant for all campaign types.
Audience Search
The feature will enable you to find your audience without having to enter particular categories. One can use this feature in almost all campaigns requiring audience targeting or observation.
Ask your PPC campaign management company to implement this technique to find new audiences related to your selected keywords in the campaign. You can view the recently selected audience in the space present below the "Audience Search" located in the Google ads dashboard.
Audience Ideas
You can find the "Audience Ideas" option somewhere in the ideas tab in Google Ads. This feature strategically guides the audience targeting. Therefore, that can increase your reach, and you can find more prospective customers.
You'll get these suggestions based on your website, audience selection, search campaigns, and other advertisers working on a niche similar to yours.
Google Ads are dependent on aggregated advertising data to provide you with correct suggestions that are to be closely aligned with user intent.
Also Read: How To Fix AdSense's Ads.Txt Warning?
Device Your Content Marketing Plan
Creating creative content is just the beginning. After that, you must find a way to make sure your content reaches your target audience.
For that, you will need to step into your audience's mindset and visualize how they will view your content and then customize distribution accordingly.
7 Factors Of Channel Plan For Content Marketing
Ideally, your channel plan for content marketing must include the following seven factors:
Channel objective
Situational analysis
Metrics
Content/ conversion plan
Editorial calendar
Personas addressed
Content management process
If you get stuck upon any of the factors mentioned above, don't think twice and opt for PPC campaign management services from a reputed PPC company because you can not compromise your content strategy.
A well-thought content marketing plan is the opening gate to success for startups.
Also Read: 4 Top And Best Places To Learn Using SEO
Conclusion
Everyone can bid money on advertisements, but only a true entrepreneur can generate more significant ROI with smaller budgets. The latter is the dream of almost everyone working in the business sector, and there is a popular way of doing that- PPC!
Pay-per-click services provide a business owner with quick results, higher ROI, better targeting, and whatnot. However, its proper implementation is super important to create an "attention-worthy" campaign and generate greater output.
Must Read: How To Make Money Online With Website Flipping?
Featured Image by Joseph Mucira