Because digital marketing is multi-faceted, it can be a tricky business. This means that you are susceptible to committing digital marketing mistakes that can make or break your marketing campaign.
That explains why it is advisable to have a checklist of all digital marketing services you provide. That way, you can avoid the common digital marketing mistakes listed below:
7 Fatal Digital Marketing Mistakes You Should Avoid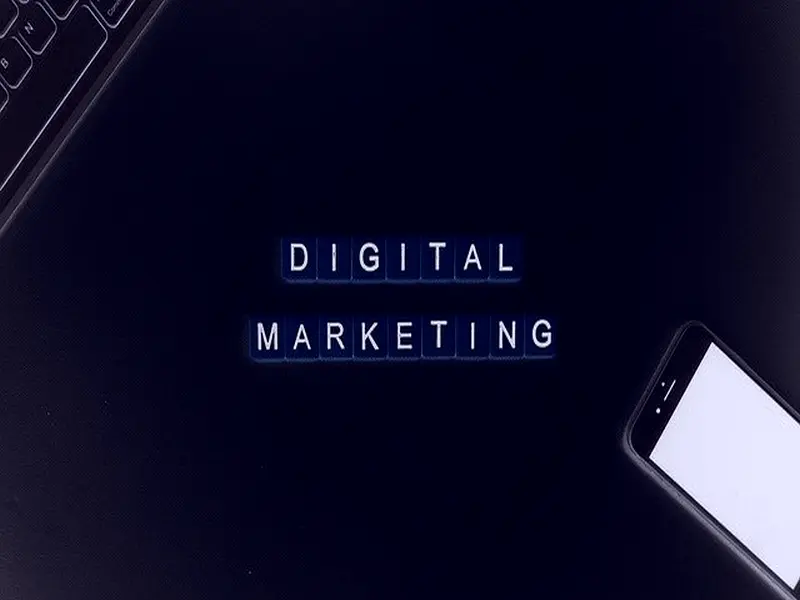 Unrealistic Marketing Goals
One of the digital marketing mistakes why digital marketing fails is because of unrealistic marketing goals.
Sure, you need a goal to help you set the direction for your marketing efforts. It also allows you to identify Key Performance Indicators to measure. But you have to ensure that your goals make sense.
For instance, your goal is to generate $1 million in revenue from your digital marketing efforts within twelve months. The problem is that you are a new business and you are competing against big brands.
Hence, achieving this goal can be challenging. Instead, choose to set SMART marketing goals.
Also read: Top Reasons You Need A Digital Marketing Strategy
Wrong Target Audience – One of the Digital Marketing Mistakes
Another digital blunder you should avoid is targeting the wrong audience.
Here's the thing: You can target a younger or older demographic if you see a demand. But just because you are using the Internet does not mean you can target anyone and everyone.
Hence, it would be best to find your target audience and research about them.
If you have an existing audience, you can start by working on your website and social media analytics. Doing so gives you an insight into who interacts with your online content and why.
But if you are a new brand, you might want to check out your competitors' existing market.
Forgetting About SEO
Say you can find your target audience. What's next is to ensure that they can come across your brand.
This is where Search Engine Optimization could come in handy. However, most business owners tend to think of having a website as a one-and-done thing. But there is more to it than that.
It is not enough to have your website up and to run online. It would help if you optimized it for search queries that your target audience will use.
For example, you sell shoes for women online. Through keyword research, you discovered that your target market types in "shoes for women" on Google often. It would be best to incorporate this keyword when working on your website.
To learn more about SEO, we suggest that you read this Beginner's Guide to SEO by Moz.
Not Having a Blog – one of the Digital Marketing Mistakes
One of the best ways to include your target keywords on your website is through blogging. It can also help build brand awareness and establish your authority in your niche.
But because it can be cumbersome to manage a blog, many website owners tend to neglect it. What they do not know is that blogging can have an impact on their marketing efforts, including the following:
Boost SEO efforts
Establishes your brand as an industry leader
Provide value to your audience
Nurture relationship between you and your audience
Generate qualified leads
Without blogging, you might find it challenging to incorporate your target keywords on your website. The same thing goes with targeting them.
Also Read: Best Content Marketing Strategies To Build Career In Digital Marketing
Social Media as an Afterthought
Another way to engage with your target audience is to use various social media platforms. But it is common to see business owners who do not know the value in it.
Hence, they abandon the idea of social media marketing only to realize its importance later on.
Sure, it is better later than never when it comes to social media marketing. However, treating social media as an afterthought can do you a disservice.
Keep in mind that there are now 3.80 billion active social media users worldwide. Imagine how many you can connect with have you consider social media marketing early on.
If you do not understand how to get started, we suggest that you start with one platform. Another pro tip is to check how your competitors are utilizing social media to promote their business.
Neglecting Web Design – One of the digital marketing mistakes
Nowadays, it is imperative to have a user-friendly website. This means that your website does not take a while to load, easy to navigate, and mobile responsive.
For one, website visitors can be impatient. Hence, a fast page load speed is essential. A slow website can also prevent a person from doing his tasks, like buying a product from your online store.
The same goes for if they cannot find what they are looking for because your web design is complicated or not loading correctly.
Luckily, web design does not have to be complicated. There are ways to simplify your web design process, ensuring that you do not make it cumbersome to the site visitors.
Not Doing Remarketing
If you run an e-commerce website, it is common to see customers who abandon their carts. Meaning, they have decided not to push through with the purchase for some reason.
The problem is that an abandoned cart means missed sales opportunities. Hence, it would be best to salvage as many abandoned carts as you can.
However, according to a ComScore study, not everyone practices remarketing when it is one of the most effective ways to build brand awareness, retargeting the highest trademark search behavior lift at 1,046%.
So, whether you run a website or company website, consider how you can add remarketing to your digital marketing efforts.
Read More: How To Increase Business Through Digital Marketing?
Are You Running an Effective Digital Marketing Campaign?
Is your digital marketing campaign not giving you your desired results?
The problem is not the tactics you use. You may be doing it wrong. You are doing digital marketing mistakes as mentioned above.
That said, it would be best to learn the digital marketing mistakes listed above by heart. Doing so ensures that you are less likely to commit, allowing you to run an effective campaign for your brand.
Keep in mind that digital marketing is multi-faceted and ever-changing. Hence, adaptability is the key to an effective campaign.
That way, you can create an online presence that reveals itself to the right audience at the right time. As a result, you can ensure your brand's success.
Must read:
Featured Image by launchpresso from Pixabay