One of the most exciting and gratifying experiences you can have is getting your own office space. The connection to work that comes with a dedicated workplace is like no other. Having your own office space has the following perks and amenities:
Having a designated space for work
Setting your own office hours
Creating your own office culture
8 Must-Have Amenities For Your Own Office Space
If you're looking for an office space for lease in Dallas, there are some amenities that you can't put a price tag on. Amenities can allow you to attract and keep top talent, boost your bottom line, and save you money. Here are the eight must-have office space amenities that you should include in your plan: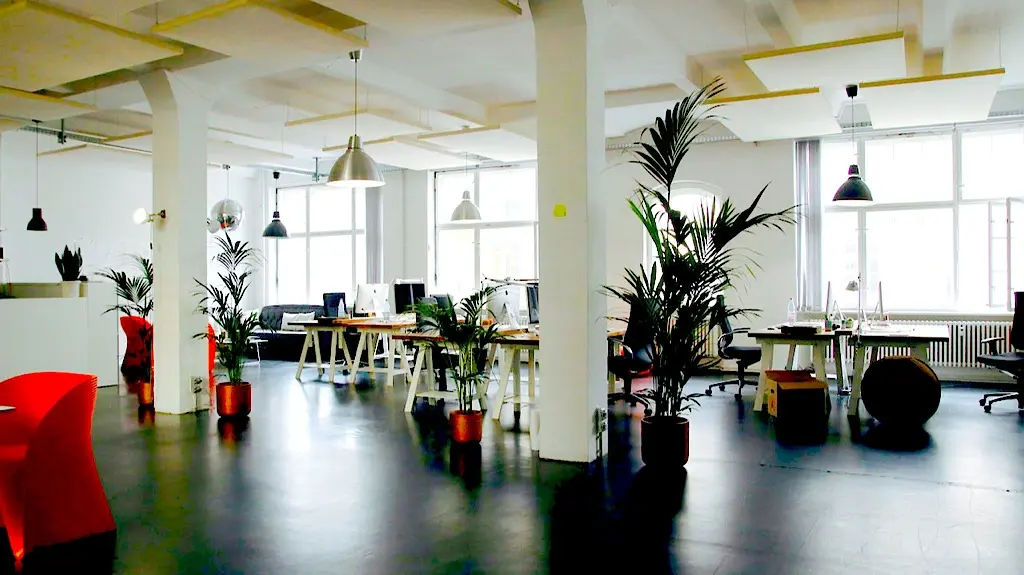 Wi-Fi or Internet Access
There's nothing more frustrating than working in an office where your Wi-Fi is out of reach, or the Wi-Fi owner restricts access to certain hours during the day. If you want to avoid those issues, you should get your own office space with reliable access to the Internet to help improve productivity and collaboration.
A modern workplace is a more productive place when employees have free access to the Internet and email. Not only does this ease communication, but it also allows you to stay in touch with customers, suppliers, vendors, and business partners all over the globe.
An office space without Wi-Fi or internet access is like a company without a telephone or a fax machine. There are situations when we need to send an email or share information in a hurry, so having the means of communication at our fingertips is essential.
Quality Working Environment
(good lighting, air conditioning system, big-enough desks, and comfortable chairs)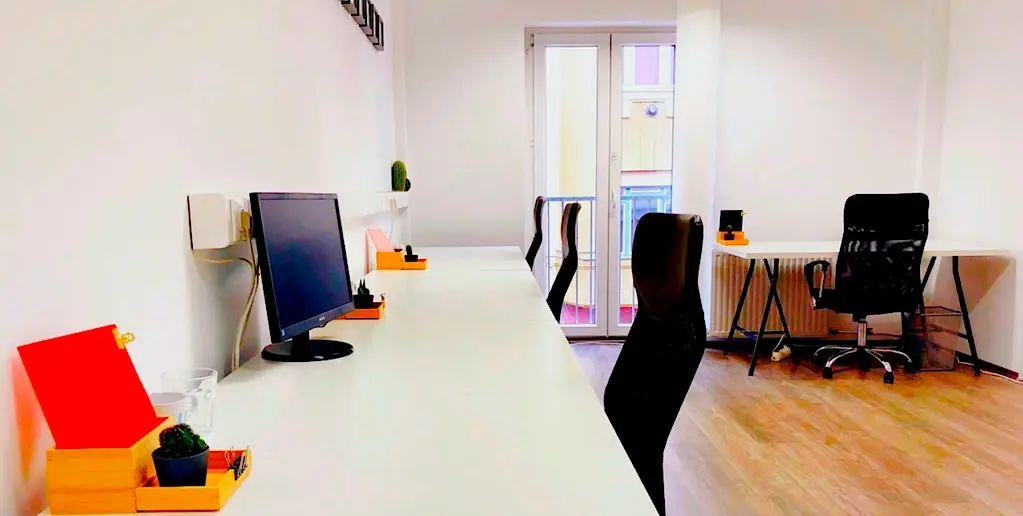 A quality working environment for you and your employees is one of the essential features to keep in mind when finding office space for lease. Great lighting, an air conditioning system, and comfortable chairs help to create a positive work experience for your team members. Any good office space should also offer big enough desks and other amenities (like an on-site cafeteria or massage therapy) to benefit employees and tenants alike.
Your employees spend most of their time in the office. It is the space where productivity, creativity, and collaboration are nurtured. The office should provide enough space for employees to work comfortably to improve productivity.
The air conditioning system should keep the temperature comfortable, while good lighting will help people feel more energized and creative. Adequate-sized desks and comfortable chairs are also important as they allow employees to work in an ergonomic position without discomfort or pain.
Conference, Training, and Meeting Rooms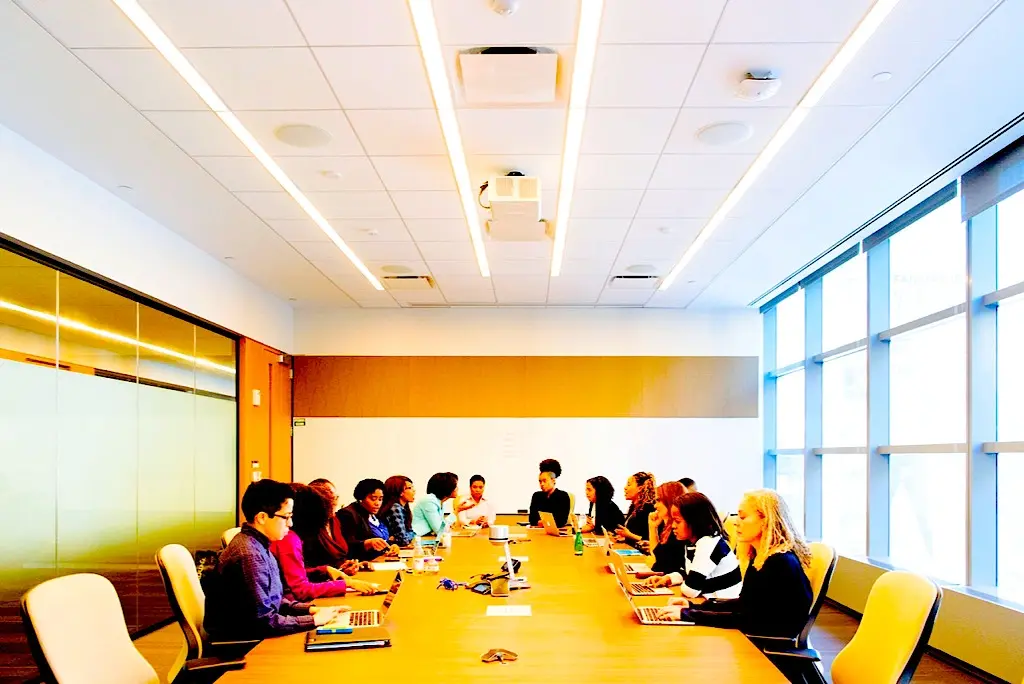 Why are conference, training, and meeting rooms important? They're great for group activities — whether you're hosting a conference, training session, an internal meeting, or small sales team brainstorming. With the right amenities, your employees can be effective in these environments.
It's best not to overlook conference or meeting rooms in daily business operations. They are among the essential office space amenities to have. Without them, you're working in a warehouse with no walls—and no privacy for anyone else.
To get the most out of your space, flexible meeting rooms and conference spaces that can be made ready for various meetings and events are necessary.
Also Check: How To Reduce Startup Costs?
Clean and Proper Restrooms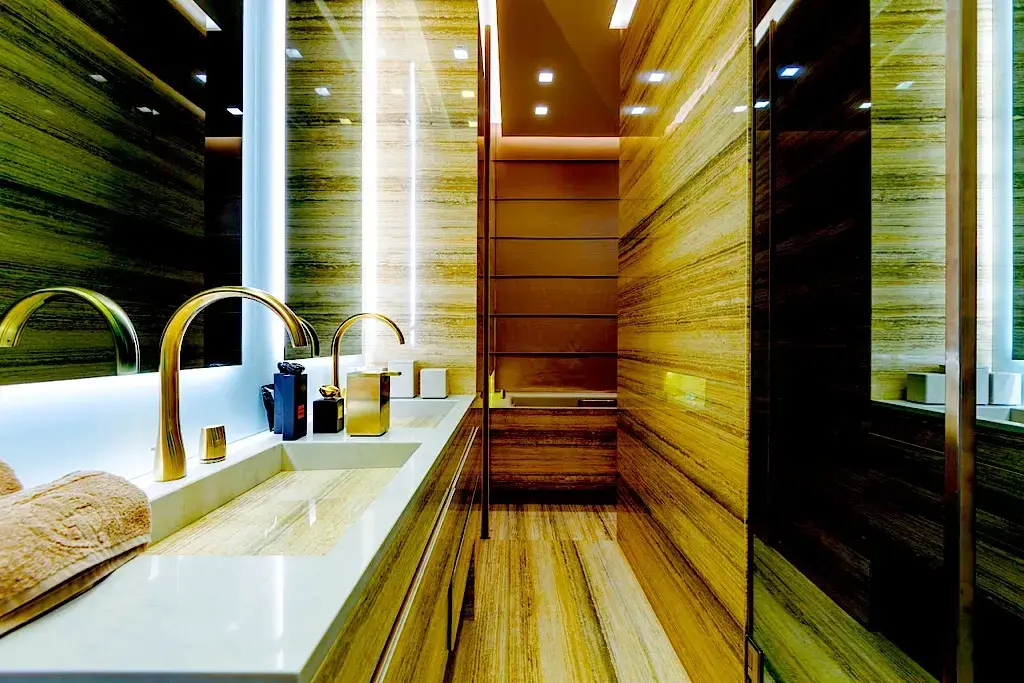 One of the most vital things to consider when renting an office space is the cleanliness of the restrooms. Unsanitary or unclean facilities put the whole office at risk.
A clean restroom is a must-have for your own office space. Maintaining and cleaning the restrooms should happen regularly. Clean, safe, and proper restrooms are essential for a comfortable work environment. When employees walk into the office, they are usually in a hurry. Having an adequate restroom where they can take their time and relax will work for your company to save time and money.
Good restrooms help make a place feel more like home. To create an ideal office environment, you must ensure the restrooms are stocked with clean toiletries and grooming supplies. A bank of sinks can allow for meeting rooms to be outfitted with a traditional bathroom or offer unisex bathrooms that can serve employees of both genders. If your team plans on using the same restroom every day and needs frequent meetings, the facility needs adequate lighting and ventilation so everyone can focus on their work without feeling distracted by noise or smells.
Also Check: How To Build A Positive Work Culture In Your Office?
Free Parking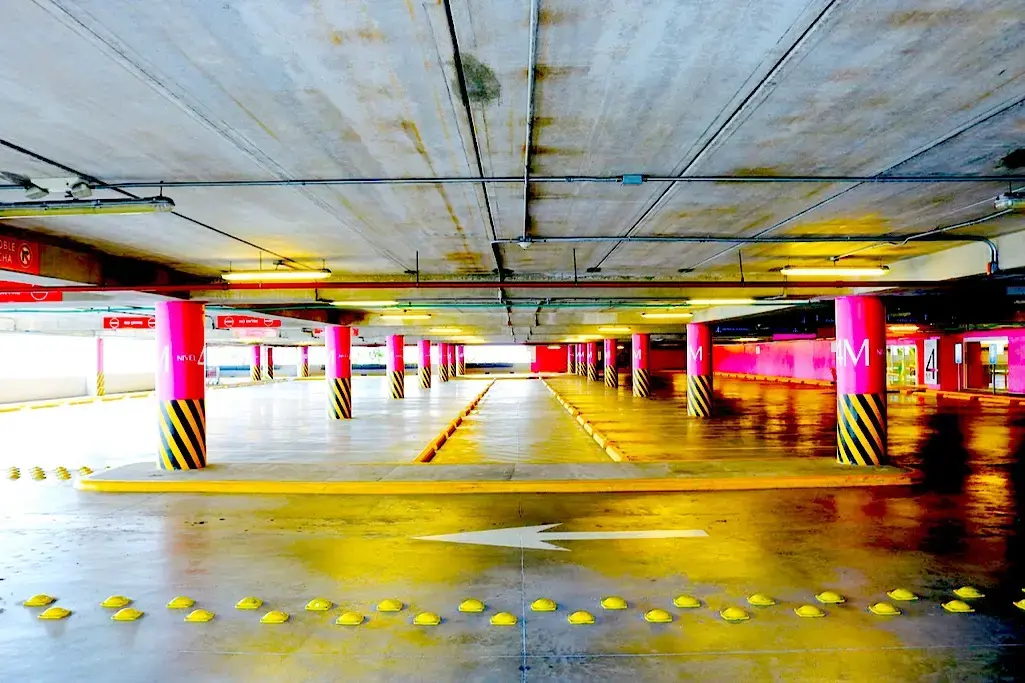 If you are looking for an area to rent and create your own office space, then free parking is one of the must-have amenities for your workers. But how does one find the best deal on a parking spot? Here's what you should look for when looking for great deals on office parking spaces.
Office spaces aren't complete without free parking. The new office will give your company a more professional look and feel and ensure that you'll never have to worry about running late for an important meeting.
Along with a clean, modern, and well-organized space for your business, you'll need a place to park your car first. Most office buildings have plenty of parking spaces, but if you're using an alternative to public transportation like Uber or Lyft and don't own a vehicle, you should be able to find a nearby lot for free parking. Regarding parking at work, it's not only about finding a place to part must have reasonable access, so there aren't any barriers in the way.
24/7 Access to Buildings and Facilities
When looking for your own office space in Dallas, you'll want to ensure that the building doesn't need you to use a key or lock to access or close your workplace. It's easy to run into this hassle, especially if you're always out of the office when getting ready for a meeting or working late at night. You can avoid this problem by renting an office space where all doors are accessible 24/7.
Knowing whether you have 24/7 access to buildings and facilities is essential because this will affect your work time. If you don't have 24/7 access, you will be unable to use certain parts of your workplace, which can lead to a negative work experience. This type of amenity is essential for those who work long hours because they will need a place to go after their shift ends without any restrictions.
Safety or Security Measures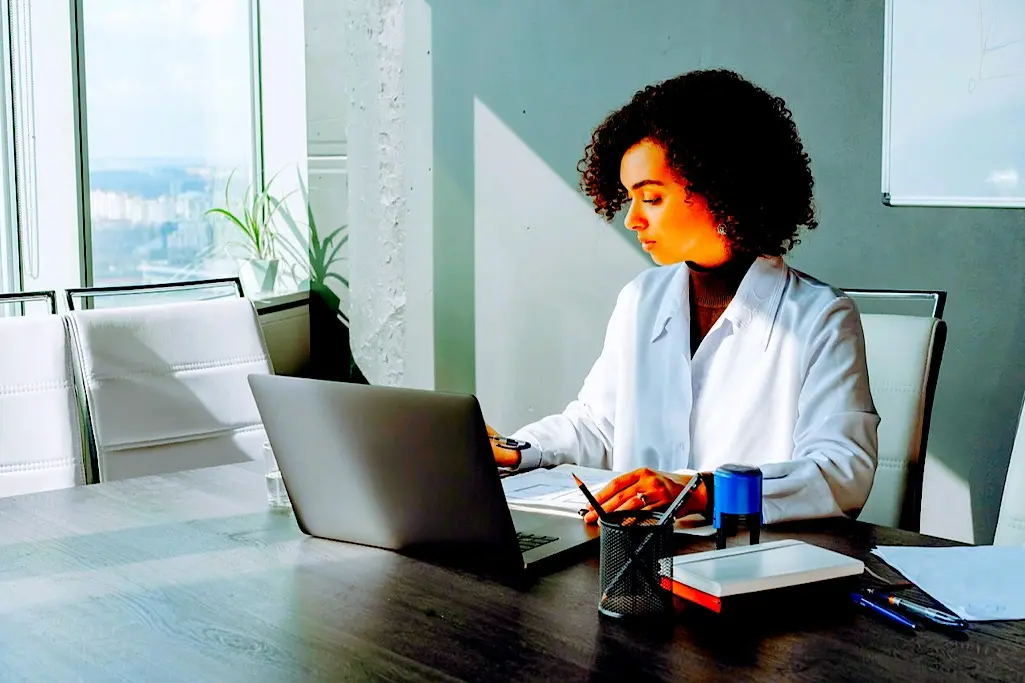 The buildings' and facilities' safety and security measures are a priority for companies with their employees, customers, and other visitors. As a business proprietor, you should do your best to confirm that your chosen areas are as safe as possible. A few things to look for in certain offices include the prevention of tampering with cables or other hardware within the premises, access control systems, CCTV cameras, and fire safety equipment and detectors.
The security of your employees is of the highest importance in the workplace. The safety measures in your own office space should reflect the essence of protection and vigilance of your employees. Also, these provisions must ensure the health and well-being of those who work for you.
Office Kitchen or Pantry Area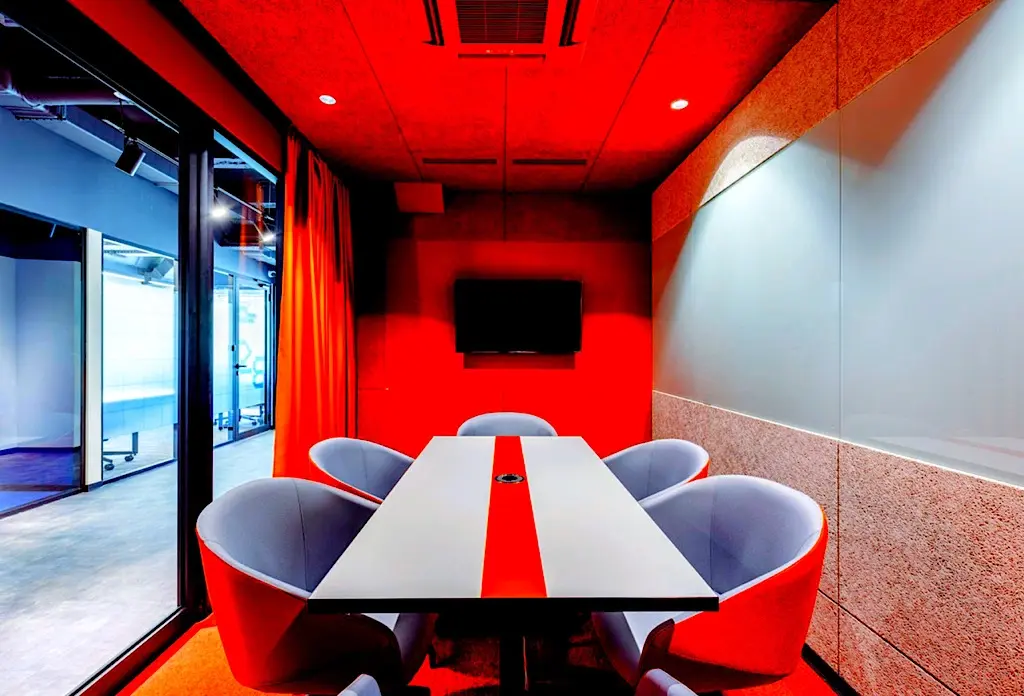 A kitchen or pantry area is a must-have office amenity and can be an excellent space for employees to meet in or use as a makeshift break room. This amenity might not feel essential, but it is helpful to your employees, given that there's no need to step outside for a cup of coffee. Designing a kitchenette for a specific purpose, like in this case, will help you keep the focus on working.
A soda machine, a candy machine, a snack vending machine, and a refrigerator with cold drinks can help keep your office more bearable by bringing in refreshments. They also save you the trouble of making many trips to the cafeteria during your lunch break. It can also increase productivity. For example, if a worker decides to have lunch outside the office, they may return late after lunch due to traffic or factors beyond their control at the eatery of their choice.
If they have the option to prepare their lunches or drinks before entering the office and enjoy them without leaving, it is less likely that they will return late and can resume their duties as soon as possible. This will also save them money, as they need not spend money on gas to drive or to buy their lunch.
Also Check: 7 Things You Should Check Before Purchasing A Virtual Office In London
Conclusion:
The office space is where you pay most of your time. So, your own office space should have everything you need to make your day go. Offices are not just a place to work, they are also a place to grow and develop as an entrepreneur. They help you stay focused, productive, and creative while still having the freedom to take care of other things that may come up in your life. Therefore, it's best to seek the best possible office space amenities to make your office life enjoyable for yourself and the people around you.
Also Check: 5 Best Office Interior Design Ideas For Your Workplace