Do you have an app under development? Looking for or thinking about the ideas with what you can promote the app after releasing it? Or you just get overwhelmed and failed to promote your existing app. How to promote your apps – here, we have gathered 22 simple but creative and effective ideas on this post that might be helpful to promote your Android or IOS app properly.
20+ Ideas On How To Promote Your App In 2023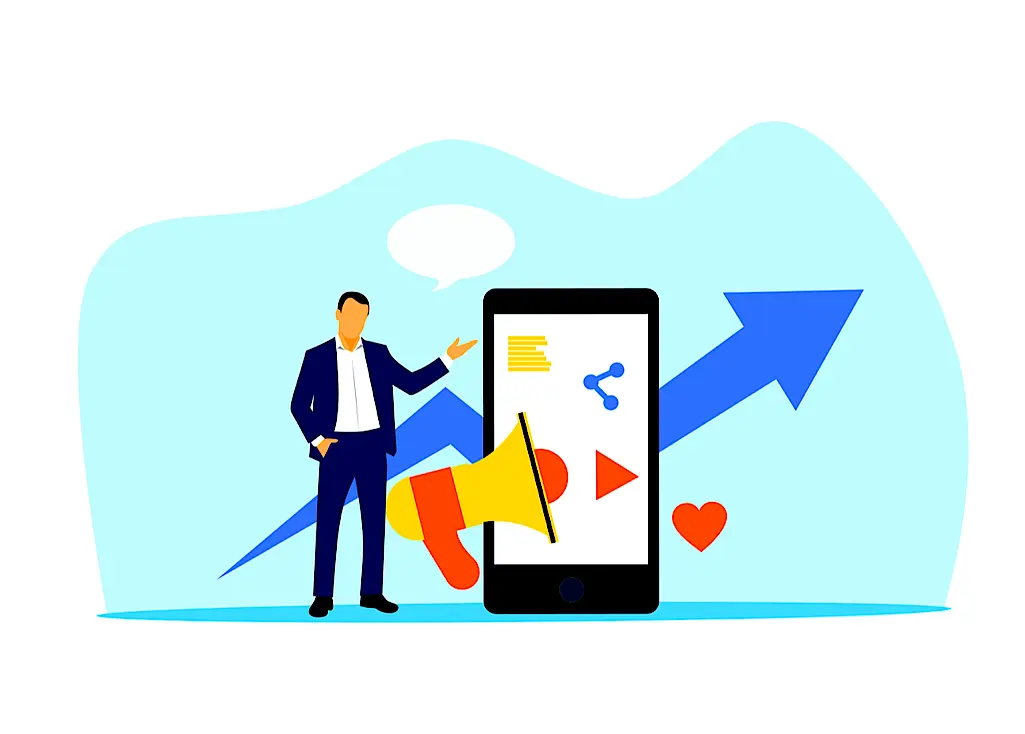 Create A Website With A Stunning Landing Page To Promote Your Apps
A website could be one of the best ways to promote your app if you follow the rules correctly. If you already have a website, you can create a stunning landing page for the app along with the description, features, and ways to use it properly. Simply search on Google to find out app landing page templates or examples. If your business does not have a website for your app promotion yet, you can create one using one of the CMS like WordPress or have it developed by hiring full-stack developers.
Coming Soon Page
Once your app development is underway, you can create a coming soon page on your website with a subscription box to collect emails from beta users. It will help you understand the usability of the app and fix the problems if it has any before the final release.
Create A Blog And Publish Posts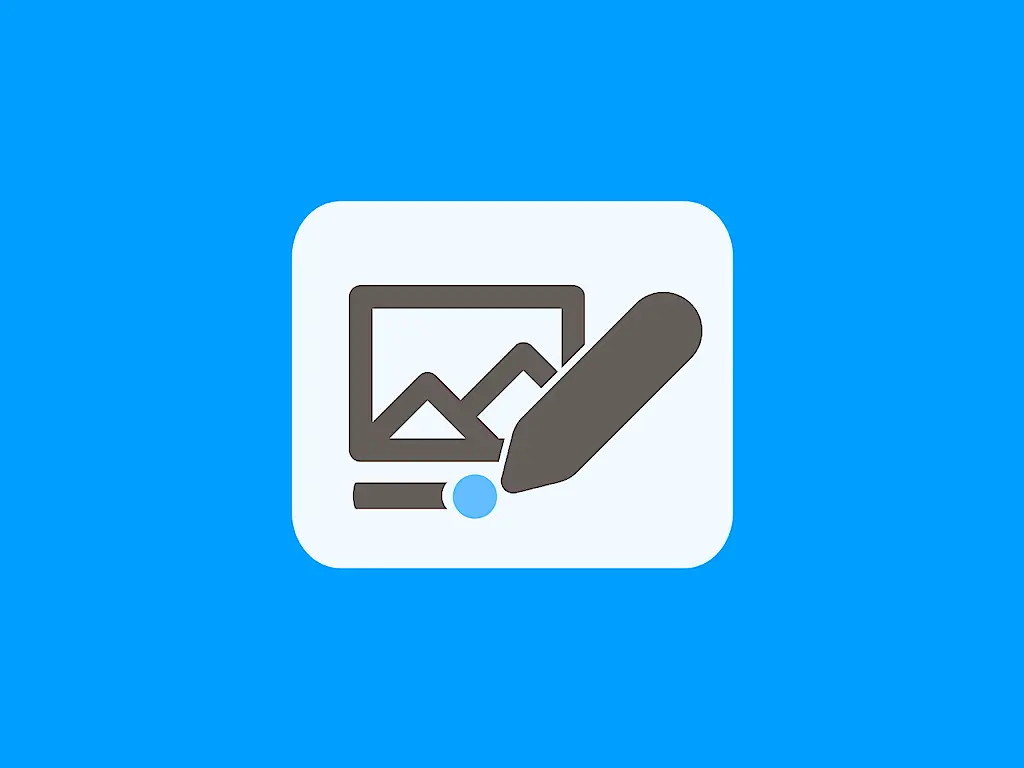 When you have your app website, creating a blog, and publishing different useful posts related to your app could be a fantastic idea to reach more people. Under every post, you can add the app link and ask readers to try it. It will maximize the chance to get downloaded.
Promote Your Apps Through Social Media Accounts
Social media are another effective way to let peoples know about your app. Simply create accounts and fan pages on popular social media websites, for example, a Facebook page, Twitter, Instagram, and Pinterest account, and more and include the app link in your profile. Then post valuable news, updates, posts, images, and videos related to your app. This way, you'll be considered an expert, and people will check your app willingly.
Also Check: How Can Mobile Apps Help In Reaching And Converting More Customers?
Add The App Download Link On Your Website
On the header at hello-bar, add the app link with some interesting texts. It's awe-inspiring and compelling because the header is the first viewable point of a web page. If you don't like adding the link on the header, you may add it on the footer with Google Play and App Store badges.
App Launching Party To Promote Your App
Just before the final release of the app, planning a launching party might be helpful too. Just fix a date and time, invite the local influencers, famous people, and dearest friends, and let them know about the app during the party.
Integrate Social Share Within The App For Easy Promoting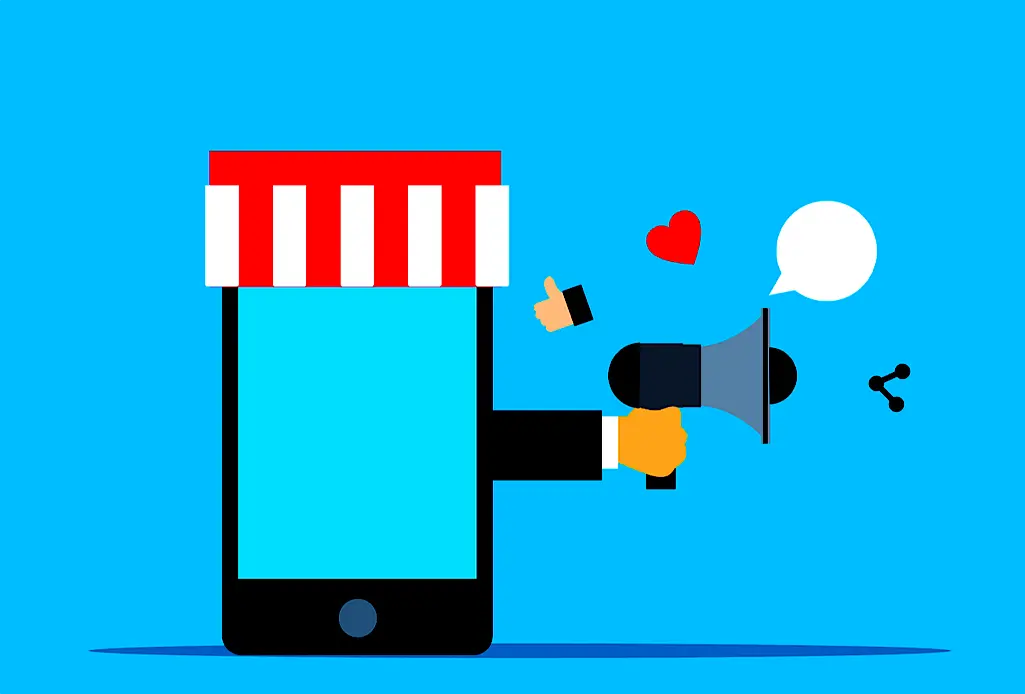 When people find something online that's valuable and could be helpful for others, looking for sharing option is the first thing they do. To get benefit out of this, simply integrate social share options in the app. It works great.
Reach Out To The Bloggers
Go to Google and search for "best eBook reader apps" when your app is an eBook reader. You'll find a lot of results where tech bloggers have shared lists of best eBook reader apps. Then, simply reach them sending emails, and ask them to have a look at your app and include it in the list on the next update of the post. This practice is so useful for app promotion; this way, the app will get exposure, backlinks, and organic downloads.
Ask For App Reviews
There are many app reviews websites are available online. Simply emails to them describing the features and benefits of the app, and at last, ask them to review your app. If 10 out of 100 website owners accept your request and review the app, imagine how good it could be to get more users.
Also Check: What Is The Best Android App Development Framework?
Promote Your Apps By Joining Groups And Communities
Meet with peoples throughout the world in your app niche, only joining groups and communities. You can start with Facebook and LinkedIn groups, help others with valuable comments and suggestions. Also, join questions and answers websites like Quora.com, answer different questions that relate to your app and tell them that your app can solve their problem.
Create And Share Interesting Infographics
Infographics are amazing – visualize contents; people love infographics. So, create a beautiful, well-designed infographic pointing out everything about the app accordingly. You can use Photoshop to do this; however, many websites are available online that are offering infographic creation service. Most of them have some free options and templates with what you can easily create a good looking infographic. Once the infographic creation is done, submit it to popular infographic submission websites (you can find a lot of them merely searching on Google).
Record A Podcast And Share Your Apps To A Large Audience
The Podcast is another exciting way to reach out to more people. To do this, simply record a podcast about the app, mainly its benefits. Then submit the Podcast on the different podcasts and audio submission websites.
Also Check: How Can Mobile Apps Help In Reaching And Converting More Customers?
Promote Your Apps Applying For App Awards
Participating in app awards is one of the most recommended mediums to get your app noticeable remarkably. This way, you can get tons of press, blog posts, exposure, reviews, and plenty of organic downloads. Although the chances of winning depend on your pitch and app idea. If you have got everything done correctly, you may win. Appy Awards, Best App Ever Awards, and The Webby Awards are some of the famous app awards sites.
App Store Optimization (ASO): Better Optimization Means Better Promotion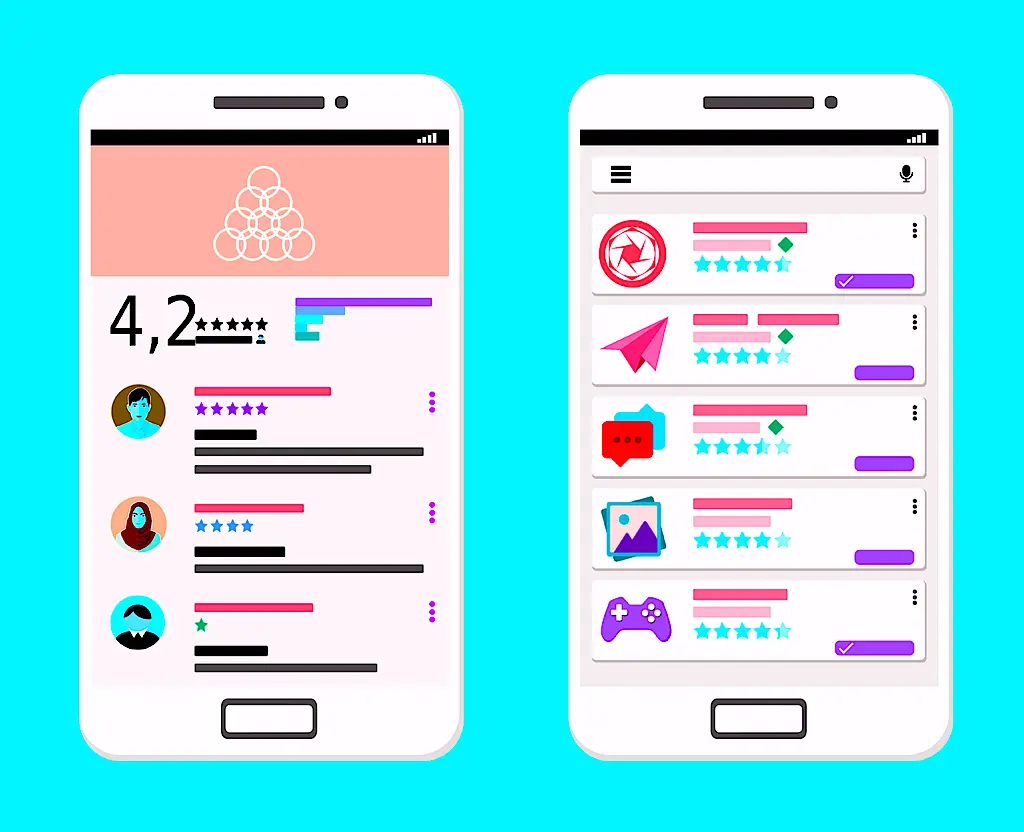 App Store Optimization (ASO) is the most critical task after publishing your app on Google Play or App Store. ASO is the same as SEO, and the only difference is that ASO is for App Store, and SEO is for Search Engine. Doing proper ASO helps increasing discoverability in an oversaturated market. Here below are the followings to accomplish a solid ASO.
App name – Make the app name unique. As well as try something catchy and easy to remember.
App Icon – Create a meaningful and eye-catching icon.
Keywords – Find out the related keywords to your app and include in the app name and description, but don't do 'keyword stuffing.'
Descriptions – Take your time and write a short description focusing on the main view of the point of the app. Then write the long description with your app's value along with the features and benefits.
Screenshots – Take 2-3 feature screenshots, make them looked more exciting and appealing using Photoshop
Demo Video – Also, make a demo video outlining the core app highlights – focusing on these three main aspects What, Why, and How.
Downloads, Ratings, and Reviews
The last thing that ASO needs is continuous downloads, positive ratings & reviews. With all other ideas, you can get these naturally, but to maximize the amount you can hire someone who is a specialist to get quality downloads, or directly buy app downloads, ratings, and reviews from the websites that provide.
Have A Try Alternative App Stores
Don't stick with only Google Play or App Store. Try submitting and uploading the app on other popular alternative app stores online as well, like AppBrain, GetJar, SlideMe, and more. This way, the app download will increase more compared to Google Play only.
Link The Apps In Your Email Or Use Email Signature To Promote It
For various purposes, you send a lot of emails for sure, and most of the people check their emails every day. So why not put the link of your app at the below of the email texts as an invitation to try the app or just simply adding the ring of your app in the Email signature.
Promote Your Apps As A Guest Blogger And Contributor
Writing articles in your app niche for different blogs is a fantastic way to get noticed the app by more people. Every time you publish a post as a guest blogger, you'll get an opportunity to add at least one link in your author bio. Simply add your app link, that's it. This is also great for creating quality backlinks for the app to increase the ranking boost.
Also Check: Get A Detailed Perception Of A Fashion E-Commerce App Development
Offer Free Trials Or Freemium
If your app is premium, then you should offer a free trial for a short period like for seven days or one month so people can try and check things. But, if not premium, just in-app purchase, then it's okay (it's called Freemium).
Run Contests And Give Prizes
Running a contest is also an excellent idea to promote your app. To do that, simply run a contest where people have to download the app and answer some questions, quiz, survey, or something else. After the contest, give the prizes to the winners publically.
Try Paid Advertising To Promote Your Apps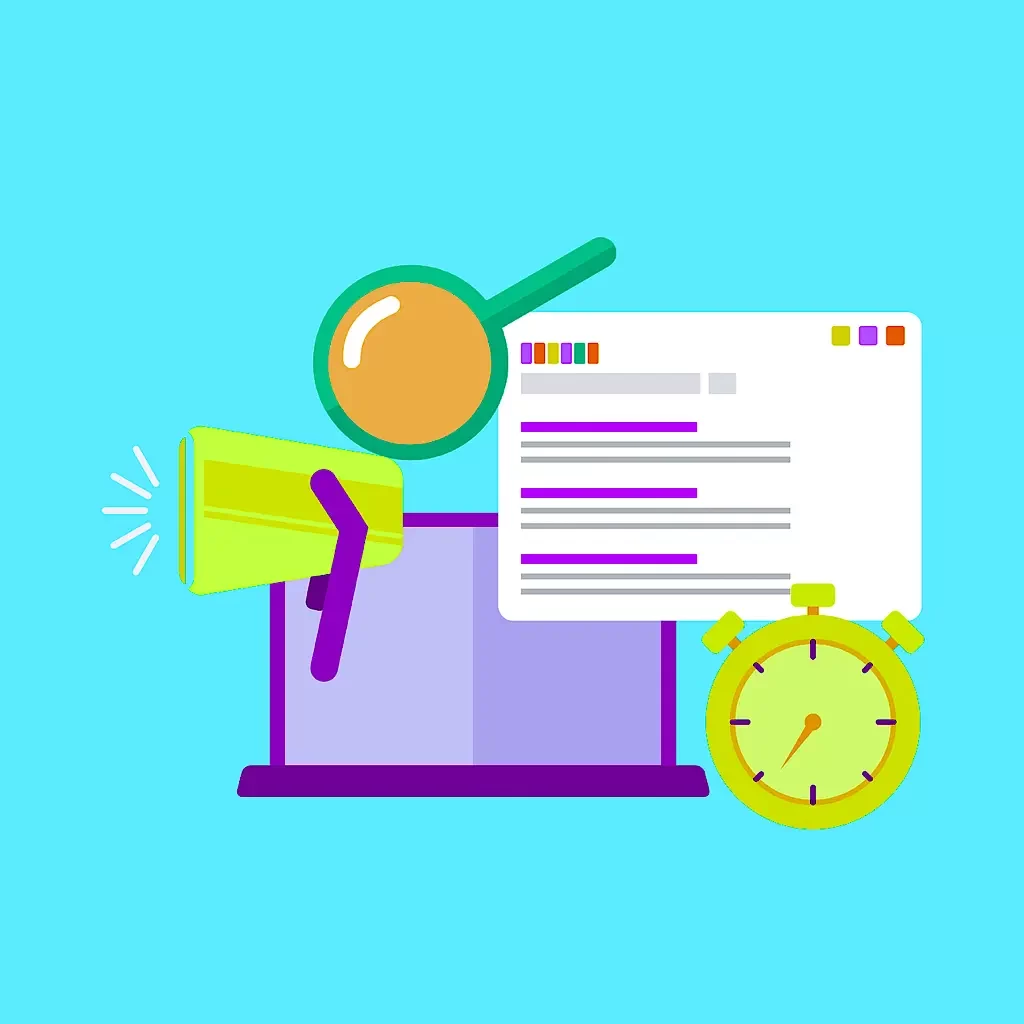 To boost the overall result of the other free app promotion ideas, you can also try paid advertising frequently. There are many paid advertising options available like Admob, AppBrain Ads, in App Ads, and more.
Search ad is one of the high paid advertising options for app promotion, which gets performed within the App Store, where you can bid for relevant keywords related to your app. When a user is searching for apps using that particular term (keywords), your app will appear first.
Also Check: 7 Technological Advancements that Promote Business Growth
Respond To All Your App Reviews
App reviews are critical to understanding user's demand. So, try to make good use of it, respond sincerely to all the reviews. Who told something good, thanks to them for their appreciation, and if you find any bad reviews, ask them for the issues of the bad reviews and when they tell you, fix the problems and ask them again to edit their reviews. This will help you to get recover the bad reviews and increasing the good reviews at the same time.
Bring New Updates Constantly
Don't forget to appear with the new updates of the app regularly, the same thing for a long time is annoying. Give something new to your users, which could be anything — a new feature, a new design, anything. Just make the user experience better step by step. Users will love your app.
Now you know a lot about app promotion, I'm pretty much sure about it. So, go and try these ideas, you'll get notable results for sure. If I missed any practical ideas in this post, let me know with the comments.
Also Check: What Are The Best Camera Apps for Android?
Images by Mohamed Hassan, u_fg0tkeqgiy, Mohamed Hassan, Megan Rexazin, 200 Degrees and Megan Rexazin