Most businesses take time to grow, but their growth is stable and consistent. They can thrive and achieve unparalleled success by building strong relationships with customers.
To build lasting relationships with your customers, you have to treat personal relationships seriously. For that, you have to invest time and show support as well as care. Most businesses today are built upon trust, and for that, they work on developing an emotional bond with the customers.
New businesses overlook the importance of building long-lasting and strong relationships with customers. They strive to gauge more business prospects in the shape of clients.
However, having new clients doesn't promise new customers. You need customers to continue increasing business and prosper. If your customers don't return, they should refer their friends and relatives to do so.
If you desire your business to do well and earn high revenue, focus on building relationships with your customers. Understand how your clients see you and what kind of understanding they have of your business. Of course, there are several ways to achieve that.
For example, you can learn how to create durable and long-lasting relationships by finding out and outlining the steps needed to ensure that.
Principles of Strong Relationships With Customers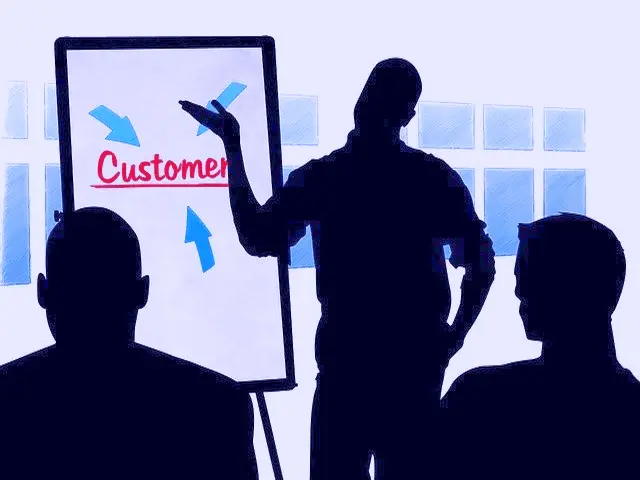 Customers look forward to a consistent and stable experience when they interact with a company. They want to be left with a sweet memory, and for that, you have to work on leaving a solid impression. In addition, there needs to be mutual regard and understanding, which takes time to build.
Actions like offering real-time support to the customers will help you succeed in this mission. It would be best to geared towards building a mutually beneficial relationship and extending beyond the first purchase. Now, what exactly should one do to develop such relationships with customers?
Start by adopting a customizable approach – send greetings, gift cards, weekly newsletters, etc.
Make your customers feel understood. They shouldn't feel like they're talking to a wall.
Understand that customers are more interested in how you treat them than the product or service you're selling.
You must keep the customers informed about the latest updates or news related to your business.
How Do You Build Relationships With Customers?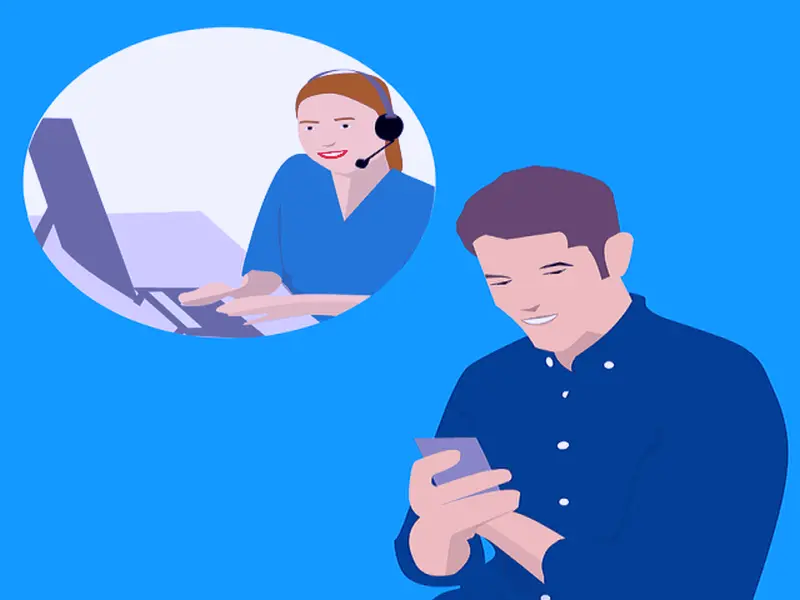 The trick to building long-lasting relationships with customers is. Try and don't overcomplicate things – focus on the following six techniques, and you'll do just fine.
Build Strong Relationships With Customers By Effective Communication
It would help if you highly prioritized corporate communication. Make sure that you provide undivided and consistent attention to your customers as well as the client. Never let personal conflicts negatively influence how you interact with your customers because it will only damage your popularity and reputation.
By being available at all times, you give satisfaction to the customers and make them feel important. We all want to feel valued. One way to accomplish this is by having open and thorough communication with customers. That's why it's important to have customer representatives that are available 24/7 to attend to your customers' concerns. You can do this by either training your employees or outsourcing call center services in the Philippines.
Once the customers are comfortable, they'll respond accordingly. They would know that their reviews and feedback are taken seriously so that correspondence will be the same.
Also Read: Why Customers Do Not Like And Use Your App?
Build Strong Relationships With Customers With Positive Attitude
Customers are not interested in understanding that you had a bad day. They would expect you to improve their day – no matter how difficult it has been for you. Therefore, if you're stressed out, try not to exude that energy around the customers. Whatever is going on in your day, mask it up and put out positive energy around your customers.
Customers are attracted to an enthusiastic and energetic persona. You must have heard that your energy and vibe are contagious. Thereby, feel it to experience it in return. Be the kind of person people want to be around. If you're feeling miserable, you shouldn't be around customers.
Also Read: Significance of Customer Satisfaction for a Business – 4 Views of Eric Dalius
Acknowledge All Client Individually
Yes, you're dealing with customers – but they are all human at the end of the day. They need to feel validated and accepted. You can't treat them like a vessel that helps you make money. Acknowledge their presence and build appropriate relationships with customers.
The level of appropriateness varies according to the industry. Don't get too personal because it gives off a wrong impression – they could feel uncomfortable, and that's not the dynamic you want with your customers. There's a fine line between rude and friendly – keep the conversation to the point and work on the tone.
Also Read: 9 Questions To Ask Customers When Collecting Feedback
Share Knowledge To Build Strong Relationships With Customers
One of the best techniques to establish friendly terms with customers is by forwarding important information. If you think something could be resourceful and specific to a certain client – pass it on. The idea of sharing this information is simple: It will build trust and keep them in the loop. This is another way of making them feel empowered.
You may start by initiating a conversation about your product or service. Next, if they have any questions, you may answer those. Furthermore, share it with them if there's any latest update that you think is related to the product or the questions they asked you.
This will make them feel heard and valued. It would help if you always guided those regarding policies, discounts, or any other news related to the business. Explain to them what you do and why you do it so that they can see how passionate you are. By communicating the information, you will not only make them feel more informed but also empowered. They will feel that the power rests on their shoulder and only their actions will make a difference.
Also Read: Contact Center: A Solution to Customer Services
Be Open about Your Opinions
You have a business to run, so; obviously, you will do everything to make it successful. But in doing so, don't spread false narratives. You can't lie to your customers and expect them to trust you. Your lie may go unnoticed the first time, but you will get caught and lose out on important customers and clients if it becomes a practice. Therefore, the idea is to be truthful and authentic.
Of course, you have to put out a great image to the world and follow the policies – it's crucial for business. But try and keep them in the loop and give advice that is in their best interest. Projecting a fake image will get you caught – customers find it irritating and unreliable.
Counterproductive practices can harm your reputation, be open and lay out professional guidelines. Your point of view and business is essential but not at the cost of malice and false promises—Excel at what you do by walking the talk and respecting your customers.
Also Read: 7 Best Ways to Get More Site Traffic Through Social Media?
Surpass Expectations To Build Strong Relationships With Customers
What is the one thing that customers appreciate? They appreciate surprises! To build strong business relationships with customers, you need to live up to the expectations and surpass them every once in a while. No one is asking you to oversell yourself and set unrealistic expectations. But keep in mind that you're trying to sell your business to someone.
Therefore, you need to demonstrate knowledge and experience to build trust and reliability. Next, show off business millstones in an aesthetically attractive manner. Send out a gift card or unexpected discount voucher every once in a while to make them feel important and appreciated. This will work as a token of appreciation for all the loyal customers – an opportunity to strengthen business relationships.
If you are interested in growing strong business relationships with customers, you need to study the business model of Appsocio. This company is leading the world of applications because it focuses on its product quality, building a brand, and strengthening public relations.
We hope the above-discussed write-up helped you understand how to build a stronger relationship with customers; if you haven't or you have any questions, hit them up. They had been more than happy to assist you in every way.
Must Read: What Is The Relationship Between A Boss And His Employees?
Images by Gerd Altmann and mohamed Hassan