What is forensic compliance? What is the the significance of forensic readiness? Over the years, many corporates have been involved in scandals – from auditing irregularities to insider trading and mismanagement of sensitive data. Globally, companies are expected to invest USD2.3tn in digital transformation in 2023.
The pandemic has accelerated the efforts of businesses looking to explore more intelligent ways of doing business by leveraging technologies such as AI and advanced analytics. Embracing technology has enabled them to scale and grow faster.
As more companies embrace digital transformation, it brings both risks and rewards. Significant risks include exposure to cybercrime and auditing irregularities.
Well-known cases of auditing irregularities include the scandals at Wirecard, NMC Health, and Nikola, which were audited by well-established market leaders. Traditional auditors are protected by legal disclaimers and caveats, resulting in a lack of accountability.
In this context, forensic compliance services can play a vital role in safeguarding a business, its data, and the interests of its shareholders, customers, and clients.
What is forensic compliance?
Forensic compliance is the practice of establishing and maintaining information, data, and financial records in a way that is accurate and serves the organization's purposes, especially in the event of a legal dispute. Forensic evidence can be easily lost or tampered with. Still, by leveraging various tools and techniques under the guidance of a forensic compliance partner, a company can achieve its forensic compliance goals.
Outcomes can range from ensuring that expenses are not fraudulently recorded to ensuring a smooth transition during mergers and acquisitions and successions. Forensic compliance brings transparency and a scientific approach to data management and boosts corporate governance.
What kind of businesses require forensic compliance services?
A wide range of companies can benefit from leveraging forensic compliance services. However, the criteria for determining which businesses should obtain such services are how much wealth they control and how sensitive the data they have access to is.
Businesses that control trillions of dollars of wealth and have access to extremely sensitive data include the following:
Corporate and investment banks
Brokerages and trading firms
Commercial banks
Asset and private wealth managers
Retail banks
Digital forensics – an emerging area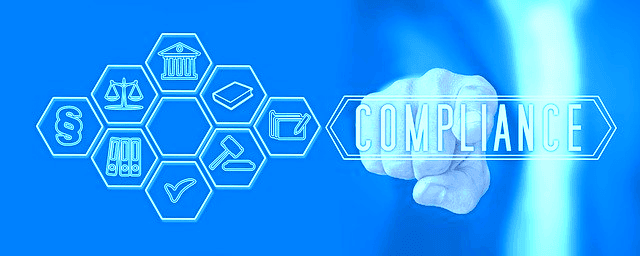 As more companies embrace the digital culture, demand for digital forensic services, in particular, is increasing.
Digital forensics is described as the "use of computer and information systems (IS) knowledge, coupled with legal knowledge, to analyze digital evidence acquired, processed and stored in a way that is legally acceptable."
Digital evidence plays an important role.
For example, in supporting insurance claims and in assisting with law enforcement investigations and disputed transactions.
Digital evidence needs to be protected and managed in a way that makes it easy to produce such evidence when required. Also, impossible to destroy when someone wants to tamper with it. Sometimes, digital data is non-compliant simply due to a lack of awareness of compliance norms.
Typically, companies do not follow forensic compliance norms. When things go wrong, they hire the services of a forensic compliance service partner that leverages digital forensics tools and techniques to recover lost files and data.
However, this is more of a damage-control approach that could lead to compromised data, data leakage, destruction of crucial forensic evidence, loss of millions of dollars of revenue, and other issues that destroy the credibility of a business.
What is Forensic readiness?
Forensic compliance is no longer something organizations can afford to think about only in the circumstances such as fraud or when they make headlines for the wrong reasons. Planning and being prepared is a much more cost-effective and fool-proof approach to safeguarding an organization's interests. That is called as forensic readiness.
Critical advantages of forensic readiness include the following:
Boosting corporate governance and regulatory compliance
Preparing for when digital forensic evidence requirement arises
Making the right investment decisions
Reducing the cost of investigation
Protecting shareholder interests
Reducing opportunities for employee misconduct
Protecting data
Reducing the chances of potential fraud
Also Read: Top Professional Security Certification You Should Have in 2020
Who offers forensic compliance services?
Forensic compliance has emerged as a niche vertical in itself, and forensic compliance service providers leverage a mix of technology and knowledge to offer the best results.
Forensic compliance teams are usually multi-dimensional and have experts with decades of experience and professionals with advanced digital forensic skills.
Companies such as Acuity Knowledge Partners offer end-to-end forensic compliance services, including forensic analysis, compliance testing, monitoring programs, risk trend analysis, and risk mitigation.
Each of these forensic services serves unique client needs. Forensic analysis, for example, is a niche tool in an investor's toolkit. Asset managers, investment banks, and hedge funds all leverage the services of forensic analysts to support them in their investment goals.
The takeaway
Organizations must not look at forensic compliance services as a cost but as an investment in assuring the credibility and longevity of their business. The cost of not having end-to-end support on forensic compliance and not taking a holistic approach to forensic readiness could result in both monetary and reputational loss.
Also Read: How To Find The Best Guest Speaker for Your Event?
Images by Gerd Altmann from Pixabay