What can be more exciting than starting an online food delivery business? Having your own food business set up can provide you with attractive growth opportunities.
In the last ten-twenty years, we have seen tremendous growth in the demand for home delivery of food. Telephone delivery was the first to pick this culture up by allowing individuals to place orders by dialing a few numbers. Since providing instant delivery was difficult and expensive, only a few posh restaurants can offer it.
But with the inception of on-demand food delivery apps, this issue has been sorted out. Customers are now opting for doorstep food delivery services because the popularity of online food delivery apps is growing. As per statista, the online food delivery segment will attract 1,589.3 million customers by 2024.
But before you start, it is crucial to know that online businesses require research and planning. Today, online businesses face stiff competition, making it more challenging for you to earn better profits for your business.
Food Delivery Business Ideas To Earn More Revenues
The significant advantage of an on-demand food delivery app is its convenience.
On-demand food delivery app allows its user to order their favorite food from the best restaurants of their city within a few taps over their smartphones.
Apart from this, on-demand delivery services enable customers to find their favorite restaurants, view menus, place orders, and pay.
Popular on-demand platforms like Deliveroo, Zomato, Swiggy, UberEats, have earned millions in the global online food delivery markets. But how did these companies achieve such gigantic success?
Let us look at the revenue sources of the biggest food delivery platforms have and learn how you can make money with an on-demand food delivery business:
1. Build an online platform
There are two ways to generate higher revenues in the food delivery business. First, you can tie up with third-party platforms, which is the easiest way to get a solid customer base for your business. And second is to go for on-demand delivery app development.
If you build an on-demand delivery platform independently, you are less dependent on third parties. Lowering your dependency on these external platforms lets, you avoid the whopping commission fees charged by third parties.
2. Drive traffic to your ordering channel
Now, if you have successfully built an on-demand delivery platform for your business, then it is time to think about how to drive traffic towards your on-demand food ordering channels.
Take the help of popular social media platforms such as Twitter, Facebook, Instagram, Pinterest, WhatsApp, etc., to promote your on-demand food delivery business among a broad group of customers. Don't stop just after one post but keep posting repeatedly. Make a content calendar and schedule your posts and messages.
Moreover, search engines or search engine optimization is the best way to drive traffic to your website. There are multiple tactics you can use for search engine optimization, such as Google AdWords.
Along with this, you can start uploading blog posts on your website, or you can post the same as a guest author to other websites to get more traffic.
3. Integrate customer loyalty schemes
When you're driving traffic to your ordering channels, you need to thank the customers.
You need to appreciate the customers who make an effort to order directly at your restaurant.
They could have gone straight to a third-party food delivery app.
And the best way of thanking your customer is through loyalty schemes.
Saving points for extra discounts have always been an excellent method to make customers more loyal to your brand and stick them to your online food ordering channel.
4. Peak hour deliveries
The modernized concept of on-demand delivery of food business also offers the food delivery admins with a profitable opportunity in the form of peak hour deliveries. Charging more for peak-hour food deliveries is an excellent way of bringing in extra revenue.
For instance, you can charge surge pricing during lunch and dinner. At peak hours, you can limit menus and locations to charge an additional fee to make them available.
In this way, if you can reap better revenues if you can adequately use the peak hours. However, you should ensure that every customer may not pay more for the peak deliveries. So, set your peak rates in such a way that it does not burden your customers' pockets.
5. Charge commission from restaurants
One popular method to monetize your food deliveries is to charge a commission from restaurants or food chains. As an on-demand food delivery business owner, you can charge a fixed commission on a fixed amount or percentage or charge a commission per order size.
The commission is an excellent way to make money and can lead to long-term customer relationships. You can assign different commissions to different restaurants to provide your platform for free.
Still, to take out platform cost, you should charge a commission on each order to make revenue from the online food delivery services.
Also Read: 5 Great Ways to Support Small Businesses
Wrapping Up
Customers love the idea of on-demand food delivery business apps as they don't need to drive up to the restaurant to eat or to go pick up their meal. This convenience makes online food delivery app development a successful idea that will thrive for a long time.
Besides this, if you have a top-notch on-demand delivery app that collaborates with various restaurants and is popular among the users, you will start making money from commissions, peak deliveries, delivery costs, customer loyalty schemes, and other revenue streams.
I hope this blog has presented you with a comprehensive outlook of the profitability of an on-demand food delivery app. Feel free to contact us if you have any doubts or if you want to know more about on-demand food delivery app development.
Also Read: Generate Good Revenue By Selling Cupcake Boxes At Wholesale Price
---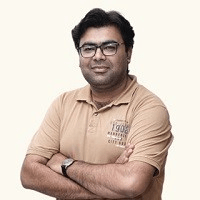 Author Bio: Mushahid Khatri is a Chief Executive Officer of Yelowsoft, one of the leading Ride hailing software. He thinks in sharing his strong knowledge base with leaned concentration on entrepreneurship and business.
Photos by Andrea Piacquadio, Anete Lusina and Norma Mortenson from Pexels