Are you looking for tips and tricks on how to keep your vehicle looking its best? If so, you're in the right spot. We've made a helpful guide to ensure your car is getting the care it needs. All you have to do is read through the guide and apply the helpful tips. If you're waiting to get started on making sure your vehicle is looking and running as it should, then keep reading now!
Proper storage is vital if you want to keep your car clean and in top shape. Top-quality car covers are essential whether your vehicle is parked in a garage, driveway, or carport. Read on to discover what to look for when shopping for car covers so that you can buy them with confidence.
What Does a Car Cover Do?
A car cover will preserve your car from dust, dirt and act as a moisture barrier. Additionally, a cover will protect against rain, snow, ice, and pollutants.
Even when parked, your car is at risk of getting hit with objects, and a car cover will offer protection, so your car remains scratch and nick-free.
While car covers are often thought to protect the exterior of a car, they also protect your interior against UV rays, mildew, and mold.
What Kind of Car Cover?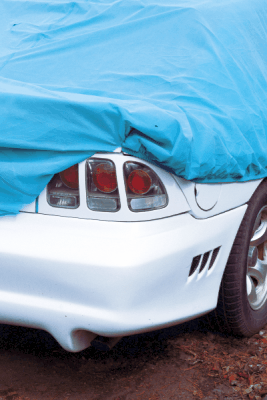 Garages are the safest and most ideal place to store your car. Unfortunately, many car owners think if their car is garage kept, it is not at risk of potential damage.
There are numerous ways a garage-kept car can get scratched or dented.
For example, if there is more than one car in the garage or toys being stored, this increases the likelihood of accidental door dings, scratches, or dents.
Indoor car covers can prevent such things and give you peace of mind protection.
If you park your car outdoor, you will want to shop for a heavy-duty car cover. You will want an outdoor car cover that is designed to withstand harsh weather.
Additionally, a durable car cover should be resistant to water, fading, and tearing. A good fit is essential, along with a cover that can be tied down, buckled, or Velcro to help secure the cover during wind and storms.
If you are unsure whether an indoor or outdoor one is better suited for your needs, choosing an outdoor one will ensure your car is protected wherever it is parked.
Also Read: 6 Warning Signs Your Car Needs A Service
Why Do I Need Dog Seat Covers?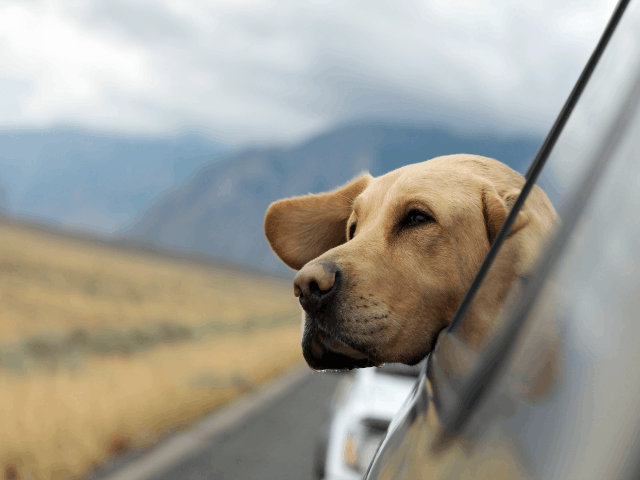 If you're going to have pets in the vehicle, then having dog seat covers is of the utmost importance.
Dogs are great and funny and furry, but their hair sheds like crazy.
Even if you have a dog that doesn't shed very much, you'll quickly notice that in a vehicle, it does.
Also, dogs and cats too are both likely to scratch your seats if you don't use car seat covers.
They may even scratch with the covers on the seats, but at least you'll be protecting the car itself.
Must Read:
Images by Emerson Peters, Zachary Keimig and Freddy G on Unsplash