It's crucial to understand that there are different varieties of android photo editing apps. Some try to rival computer programs where efficiency and quality are concerned. Others focus on the basics and essentials of editing and are thus more comfortable to use. The last type is the editor already inbuilt in the social media application and doesn't do much but offer fun effects. It is easier to know what you're looking for if you know what it offers.
You probably take hundreds of photographs, don't you? But the number of those photos that get to be posted on social media translates to the amount of work you put in taking them. Why is that? Is it the color grading of the photo or the depth in it? Whatever the case, many applications exclusively for enhancing your photos are developed every day.
If you have an android phone, the number of these applications increases exponentially. With millions of photography-related apps in the android market, the possibility of losing your footing while going about looking for them is high. Luckily for you, we have dedicated time and effort to analyzing them. Ultimately, a compilation of the best android applications for you to use is what we bring forth.
Let's delve a little deeper into the world of the best photo editing apps for android in 2020;
Top 20 Best Photo Editing Apps For Android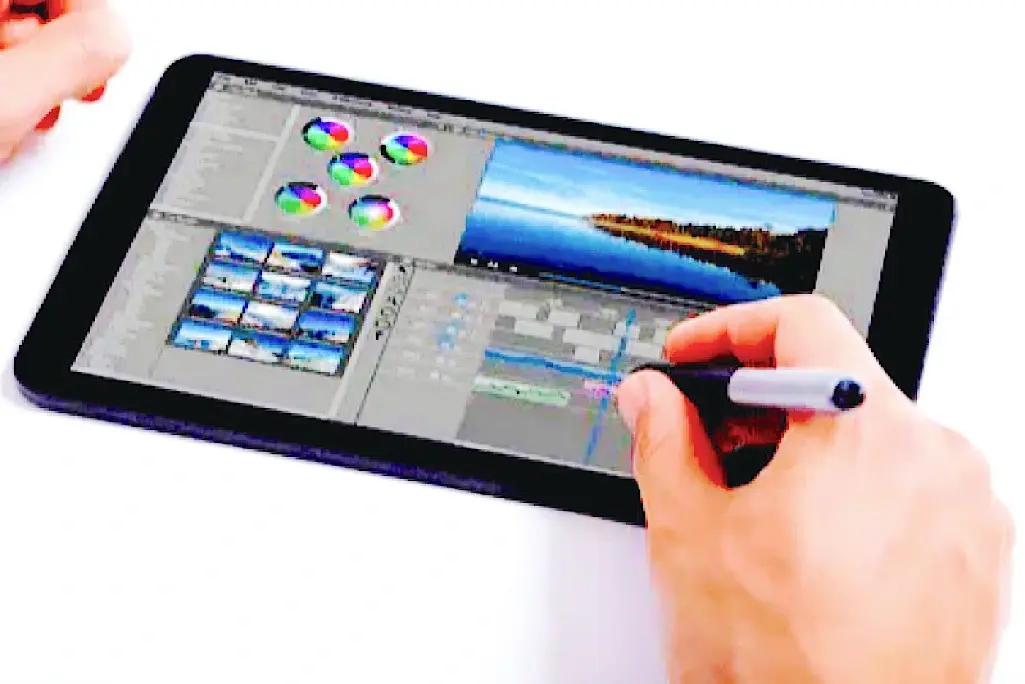 Adobe Photoshop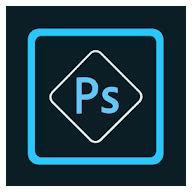 If you don't know of Adobe Photoshop, you've probably been living in a rock. Adobe has been known to produce some of the most effective photo editing apps for android and computers.
Adobe Photoshop Express and Adobe Photoshop Mix endeavor to integrate these powerful manipulating tools with the android operating system.
They not only offer one-touch enhancement modes but also have a plethora of manual adjustments for your liking. Color, brightness, and plenty of other tools you can play around with. Numerous other features can be accessed once you sign in with your Adobe ID.
It contains cosmetic tools, including teeth whitener, red-eye fixer, and blemish remover. It also has plenty of filters. Furthermore, fog and haze can be removed with one touch. Regular updates will give you the latest development in editing.
Fotor – Photo Editor & Collage Maker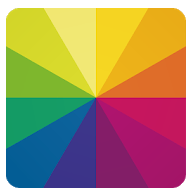 Fotor has been a long-standing member of the editing elite. Many say it's a must-have for photographers, and we couldn't agree more.
It has the essential editing tools; brightness, contrast, exposure, saturation, temperature, lighting, and the like.
What sets aside Fotor from the lot is that it's an imaging licensing platform, meaning photographers, irrespective of whether professional or amateur, can make money from it.
You can make some money from your hobby, and nothing could be heavenlier than that.
Snapseed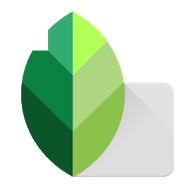 No photo editor could be easier to use than Snapseed. That does not take away from the fact that it's very powerful. It supports photos in RAW format, which will please a lot of photographers out there.
One-touch and manual enhancement are also present. It is equipped with a significant number of filters, which is great if that's what you prefer to use. By using this app, you can add an elegant Bokeh to your photos
The app itself is free. What's more, unlike other free applications, Snapseed is ad-free. Consequentially, you can go about your work without being interrupted by those ads that are borderline irritating. We cannot insist enough on how ridiculously easy it is to use this app.
Pixlr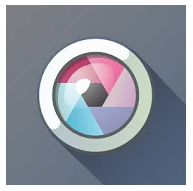 Pixlr is a fantastic app when it comes to one-touch enhancement tools. Formally known as Pixlr Express, it carries with it a ton of features and tools.
Take, for example, color splash, a feature you can use to focus on a specific color. It offers an almost unlimited number of options in the photo effects it has.
When using Pixlr, it is easy to upload your photos onto the socials. This app offers something for everyone.
PicsArt AI Photo Editor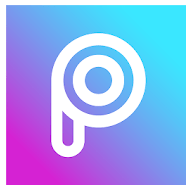 This one has been around for some time now. The designers have done an excellent job of keeping it fresh over the years, with regular updates being uploaded.
To date, it has north of 250 million downloads. It easy to see why PicsArt has quickly integrated into the world of photography.
It has plenty of collages, filters, and stickers. Camera PicsArt makes this app even more dynamic and efficient.
The presence of a community of photograph creative offers an avenue by which you can consult and discuss with others. PicsArt is a complete editing app among all photo editing apps for android.
Also Check: Wondershare Filmora: The Best Video Editing Software
Photo Lab – Picture Editor & Art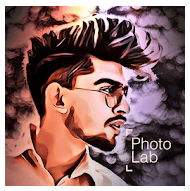 Boasting over 900 different effects, it's easy to see why Photo Lab cracks easily into this list.
The user interface is simple and easy to use, and the results are so useful, you'll find yourself a regular of the app.
You can swap out your face with another using the face photo montage effect in the app. This app isn't the most popular, but its esoteric nature should only serve as a hint that only the elite use it.
Vimage – 3d Live Photo Animation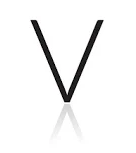 Vimage is the new kid on the block. It provides a moving dimension to static photos, like adding steam in motion to a photo of a cup of coffee. Sounds cool? It is.
It has the essential tool and features to help in your editing, but you can also add these pre-installed animations to your photos to give it more life and depth.
We assure you, once you start using it, you'll get hooked straight away. The app is free, but you can also subscribe to its monthly and annual options for more features.
Picsay Pro Photo Editor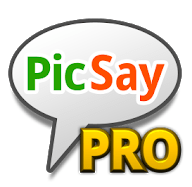 Picsay Pro enables users to have fun while editing. It only summons up your creative and humorous side.
Adding mustaches to faces, using text bubbles, and an array of other tools will help you achieve comedic status amongst your following on the socials.
The app also carries the fundamentals of photo editing from saturation and exposure to tint adjustment, the whole lot.
PhotoDirector – Photo Editor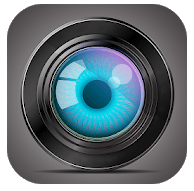 PhotoDirector is relatively new to the game. It's nevertheless one of the best in the business. With the provision of features like HSL sliders, white balance adjusters, and RGB color channels, this application focuses mainly on in-depth editing.
It also has an inbuilt camera, thus allowing you to apply live photo effects. Color editing is taken up a rung with the feature present here.
PhotoDirector is in the upper echelons when it comes to resizing photos and editing their backgrounds. This application is more powerful and more efficient with manual adjusting of your photos.
Camera360 – Photo Editor & Selfie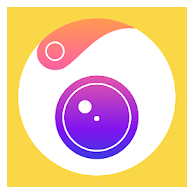 Aside from the essential photo editing features, what sets Camera360 apart from the rest is that it has a cloud platform for managing your files. It also has 3D stickers that will add an element of humor to your pictures.
Finding your way around this application is easy because each shooting and editing option has short descriptions to help you understand its functionality.
To add to all of this, it has more than eight shooting modes, including audio mode, quick shot, and panorama. The icing on the cake is the funny photography mode you can use to create Andy Warhol style pictures.
Also Check: KonMari Method – How To Organize Your Photos?
Cymera – Photo Editor Collage Maker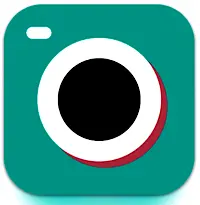 Cymera isn't merely a camera to take exquisite selfies; it is also packed with some of the best editing tools on the market.
The skin makeup feature allows you to remove dark spots, pimples, and wrinkles from the face.
On top of all the beautification tools, it has seven different camera lenses and one-touch editing features to help you with your brightness, contrast, and the like.
TouchRetouch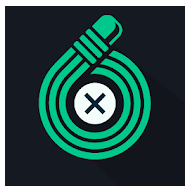 TouchRetouch does not focus on helping you implement significant changes to your photos. It does the contrary; assist you in removing small imperfections from your photographs.
It is excellent at removing stuff from the picture. Small objects you don't want to be seen, power lines crossing through your photo; that type of thing.
The app works wonders, and it is effortless to use. Unlike the other apps mentioned earlier, it doesn't have a free option. You will have to splash a bit of cash to get its services.
Vignette – Photo Effects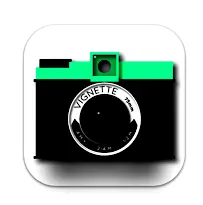 Vignette Photo editor offers more than 50 framing styles and 70 framing effects.
To add to this, every fact can undergo further customization as there are over 20 custom settings.
The convenience of this app is that you can edit photographs as you take them, saving more time. This editor has retro and vintage filters, and blur and Orton effects.
AirBrush – Easy Photo Editor Pro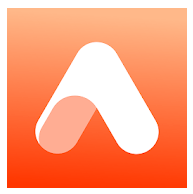 AirBrush is an application that is jam-packed with useful features.
The user-friendly interface is the application's selling point.
The incredible editing tools in the app don't just make it a decent program; they set it up as one of the most useful applications.
The blur tool is particularly impressive, as it blurs out certain sections of your photo, giving it more depth.
Flickr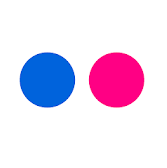 The thing with Flickr is that it's not just an editing site, it's also one of the best sites for uploading your photos.
The app's dynamic nature helps you organize your photos and share them on the numerous social media networks.
Store the pictures you take on the Flickr camera roll and upload high-resolution images on the app.
Also Check: Why Do Photo Release Forms Matter?
Instagram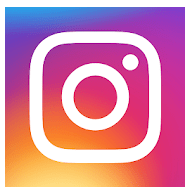 If you're taking photographs, you know about Instagram. After all, it's the most profound social media platform.
Its primary use is sharing photos. As a result of its use as a sharing medium, the editing features it has are more often than not overlooked.
The gram does have decent tools that will help you make your pictures pop up.
With a wide range of filters and stickers, the license to goof around with photos is guaranteed.
Retica – The Original Filter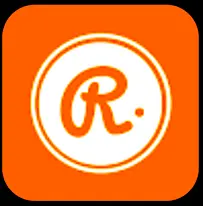 Retica is in the crème de la crème of apps the android market can offer.
With over a hundred filters, you have the power to make your photos pop instantly.
The ability to take multiple photographs and instantly turn them into a collage will blow your mind away.
Retica also makes it overly simple to upload your photos to the socials, without breaking a sweat.
LightX – Photo Editor & Effects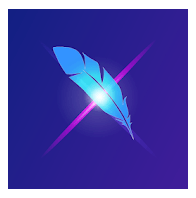 Having gained success on other operating systems, LightX is now an up and coming photo editing app on android.
The features it offers include a background changer, color splash effects, and a myriad of others.
What's mind-boggling about this particular app is that you can now merge two photos instantly.
The blur tool, stickers, and photo collages offer further selling points.
Another newcomer, this one will be the preferred choice for professional and amateur photographers alike within a short period.
Photo Mate R3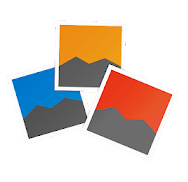 From the name, you can probably deduce that there was a Photo Mate R2.
Photo Mate R3 is the successor of an application that was already being tipped the best there was.
Naturally, you'd expect it to be better, and your assumption couldn't be more correct. This application is the best when it comes to professional editing.
All the basics are there, plus a couple of other reliable suit editing tools.
Photo Mate R3 does support the RAW format of pictures, which is good news for pros. Chromatic aberration, distortion, and vignetting are just part of the broad Lens Collection that is present in this app.
The only downside about this app is that it does not have a free version, only a free trial version. After the trial expires, you'll be forced to buy it.
Aviary Photo Editor

Aviary has been around the block for some time now, and for an excellent reason. This application can do just about anything when it comes to editing.
Its reliability has proven repeatedly why it remains to be a long-time popular photo editor amongst editing circles.
It has both one-touch mode and manual adjustments.
Experiment with the stickers and filters present to give your photos more pop and appeal.
Meme generators are also present, making it ideal for comedic purposes. Red-eye rectifiers are also present, along with blemish removers.
The Bottom Line
You might be excited to try many of these photo editing apps for android right away. You can try them all out, but the most suitable one will depend on the work you do and how you engage with your system. So, You can use as many or as few as you like. Start experimenting now.
Also Check: Best Free Photo Editing Software for Windows 10/11