I have always loved stories. Brought up on a healthy dose of comics, Disney movies, Harry Potter, and Myths and Lores from around the world made for a very amazing childhood. The love for stories is still there, but a working day doesn't allow me time for leisure reading. And that is why love technology for bringing top Audiobook apps, eBooks, and Podcasts into my life.
On weekends or while going on vacations, I don't have to worry about making my bags heavy with books. Because I can use my Kindle (FYI, I still love to carry a book, love that book smell, wonder if technology can make that possible too).
When I am in the mood for a short story, I can listen to podcasts. And when a novel catches my fancy, I can listen to it while I travel back-and-forth work without tiring out myself.
So I thought, why not introduce you guys to some of the best Audiobook sources you can find online? If you want me to find just a free book, sources leave a comment down below.
Also Read: Creation Of Today's Modern Book By FlipHTML5
Top 5 Audiobook Apps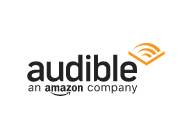 Price: Free / INR 199 per month/ Different Book Prizes
Play Store Rating – 4.5
Owned by the retail giant Amazon, Audible is the world's most popular audiobook platform. You can buy audiobooks on their own, subscribe to free books or get big discounts on others.
You even get 1 book and first 30-days of Audible Plus Membership for free. The books you buy remains with you even if you no longer wish to pay the monthly subscription fee.
Audible has been quite a favorite app of mine. I was waiting for it to be released in India. It has such an extensive collection of books for you to browse through.
Give the free trial a chance and let me know how you like it.
Read Also: Facebook Account Hacking Software For Windows

Price: Free / Almost $14.99/ Books Prizes may Vary
Play Store Rating – 4.3
Audible had the advantage of Amazon, but Audiobooks.com gives Audible quite a run for its money.
Two apps have very similar workings. AudioBooks.com allows you to either sign up and buy books or subscribe.
A subscription gives you access to some books for free/ month and gives discounts on others. Audible has an extensive collection of audiobooks and podcasts, which makes it a favorite.
The app allows downloading audiobooks for offline listening and different playback speed controls.
Although for Indian Audience it can be very expensive, a reason this app is not that popular in India.
Must Read: How To Promote Your Apps – 22 Effective App Promotion Ideas You Can Try Right Now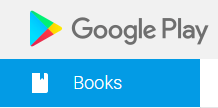 Price: Depends on the prices of Books
Play Store Rating – 4.1
I have been using Google Play Books for the past few years to get my hands on amazing eBooks. But one of the recent updates of the app added audiobooks to its list of features.
Unlike the previous two apps, this one doesn't have any subscription feature you can just buy any book you like. It is perfect for Android Users for both regular reading or audiobook listening.
The apps boast of its rather extensive collection of both Audiobooks and eBooks. It boasts a ton of audiobooks and regular books.
Users can even read free samples for eBooks and audiobooks to make sure they are interested in the story. Google Play Book works on several platforms including iOS and the web (Windows, Linux, Mac).
It also comes with a night mode option so you do not end up straining your eyes.
Check Also: 8 Best Anonymous Social Media Apps 2020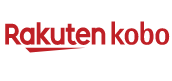 Price: Free / Book prices vary
Play Store Rating – 4.3
Kobo Books gives quite a competition to Google Play Books, Audible, and Amazon.
The app has a simple working, similar to that of the Amazon Kindle App.
Kobo Books also has options of both Audio Books and eBooks and takes pride in its diverse yet large collection of these books.
The app has a bit of glitch as compared to its counterparts, but was definitely worth a mention in this list.
Kobo Books has a multi-language support feature so you can read in several internationally prominent languages if you like.
If you are an avid reader, you can even share your reading experience by writing book reviews.
Read Also: 8 Best Real Estate Apps 2020 – Buy And Sell Your Home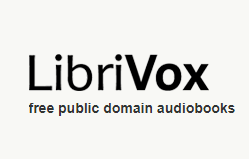 Price: Free / $1.99
Play Store Rating – 4.6
LibriVox Audio Books is a small platform compared to the above mention. But it is a decent app if you love reading but do not want to spend a lot.
LibriVox has a collection of 24,000 free audiobooks. Although its collection is not as big as its fellow players in the market, it provides 24,000 free audiobooks and that makes it unique from them.
If you are looking for cheap audiobooks than it doesn't better than this. Its free collection has made it popular and better liked than other top audiobook apps.
Find a book you like, download it offline and Voila!! Some other features that make the app interesting include its sleep timer feature so that your phone doesn't run out of charge and its bookmark feature so you don't lose where you were.
It has a free version that comes with ads, or you can get it for a premium version at a one time payment of $1.99.
Also Read: 8 Best Job Search Apps To Find You Dream Job In 2020
Conclusion:
Now that you are all informed about the top audiobook apps. I have a special insight for all the Bangla audience who might read it. Also, I recently came across this great Bangla Keyboard App that has changed the way I chat. I am so bad at typing Bangla and the app completely saves me with its speech to text feature that works flawlessly in Bangla.
Must Read: How Can Android Phone Spying Apps Help Parents?
Image by Felix Lichtenfeld from Pixabay