Are you curious to see if your boyfriend is texting someone behind your back? Are you a vigilant parent or guardian and want to monitor your kid? Do you want to hack text messages without access to phone of your kids, boyfriend/girlfriend, or someone else?
Whatever the specifics might be, the driving factor is always the same, curiosity. Also, it's not your fault if you are curious. Humans are curious beings by nature. There's a constant itch in our heads to know things about other people's lives. And for that, you want to know how to hack text messages without access to phone.
You want to outsmart your kids or your significant other. You trust them, but you can't help but suppress the instinct to spy on them. I mean, you are human. You wonder if you could get access to their texts. But asking them directly makes you look insecure. Only if there was a way, you could read their texts without them knowing. Well, I wouldn't be here if there wasn't a way.
Hack Text Messages Without Access To Phone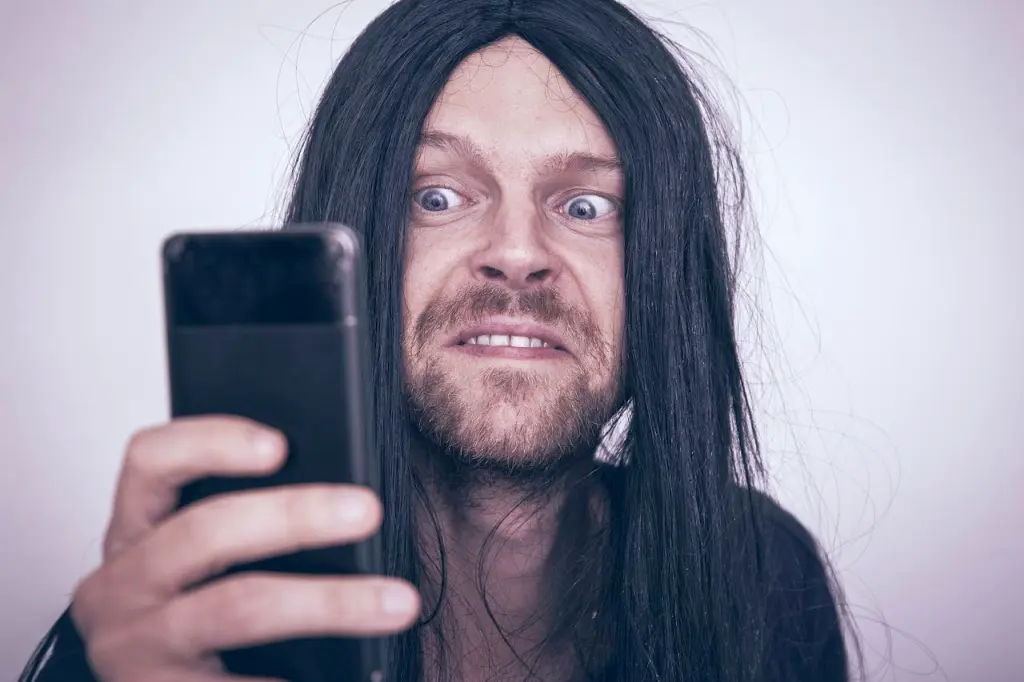 Do you think your spouse/kids are showing you fake screenshots? Do they seem too good to be true? Well, chances are they might be fake. The possibilities are that they are freshly minted out of a message generator.
You can easily find imessage generators online. It can produce such good fakes that you can't even tell the difference.
I know when you hear hacking, you think of all those Hollywood tech scenes and terms. They always bounced off of your head. What I am about to tell you is more like trespassing.
I know you asked how to hack text messages without access to phone. It will do just that. But hacking without any access at all is a tricky business and is for the pros.
To get remote access to someone's text, you need to use a spyware app.
To get remote access, you need access to their phone just once. Once you install the particular app on the target device and grant all the permissions, you are set.
Also Read: Facebook Account Hacking Software for Windows
Protection Against Spyware
Remember when the first iPhone came out? Nobody was thinking about security issues or data security. It wasn't a big deal back then. People couldn't get over the size of the screen and its functionalities. And the fact that you could touch it!
The internet is evolving with time and becoming available to more and more people. The importance of user data increased exponentially. And as a result, smartphones became much more secure.
It became exponentially hard to hack into a smartphone to read messages remotely because of layers of security. And with the inclusion of biometrics, it became harder to even open the phone without knowing the password.
Time hasn't made it easy to hack a smartphone. But it's still possible. You have to follow a few more steps.
Also Read: How Can Android Phone Spying Apps Help Parents?
Is It Easy To Hack Text Messages Without Access To Phone Of Someone?
Suppose you think that hacking only means sitting in a remote location and accessing someone else's device. Then yes, it's a very tricky business.
But thankfully, it doesn't only mean that. You can hack using apps designed to breach through the security layers of smartphones.
Hacking means getting unauthorized access to a device. It doesn't necessarily have to be remote.
And yes, with the help of spyware apps, a teenager with a smartphone can do it. It's that simple.
Also Read: 8 Best Anonymous Social Media Apps 2022
How To Hack Text Messages Without Access To Phone?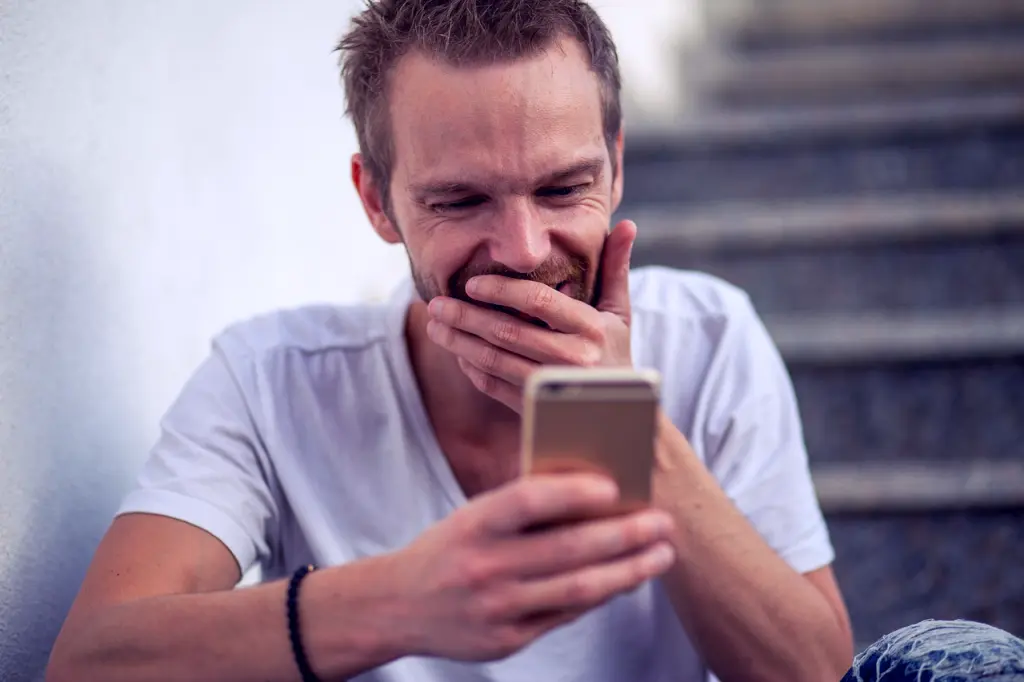 The answer is more honest than you might think. Have you heard of spyware apps? If not, let me tell you what spyware is first.
What is a spyware app? You have to install an application on the individual's phone whom you want to spy on. It's pretty simple.
But to do this, you will need to access their phone just once. Once you grant all the permissions to the app, it infiltrates other messaging apps. These spyware apps can get you access to their WhatsApp, telegram, Messenger, and even social media profiles.
Each app is different in the level of access it provides. But they are very reliable and stealthy.
Also Check: Best Location Sharing Apps (Paid & Free)
Top 3 Most Reliable Spyware Apps
I have cherry-picked some of the best spyware apps out there. They are easy to use, and all you have to do is somehow get a hold of their phone. Once you install this app, you are suitable to go to hack text messages without access to the phone. Let's take a look at the different apps. Keep in mind that they all are paid apps.
MSpy
mSpy is one of the best spyware apps out there. This app can help you get access to more than just messages.
It can help you track the live location of the target device. You can read their text from WhatsApp, telegram, and any other social media app.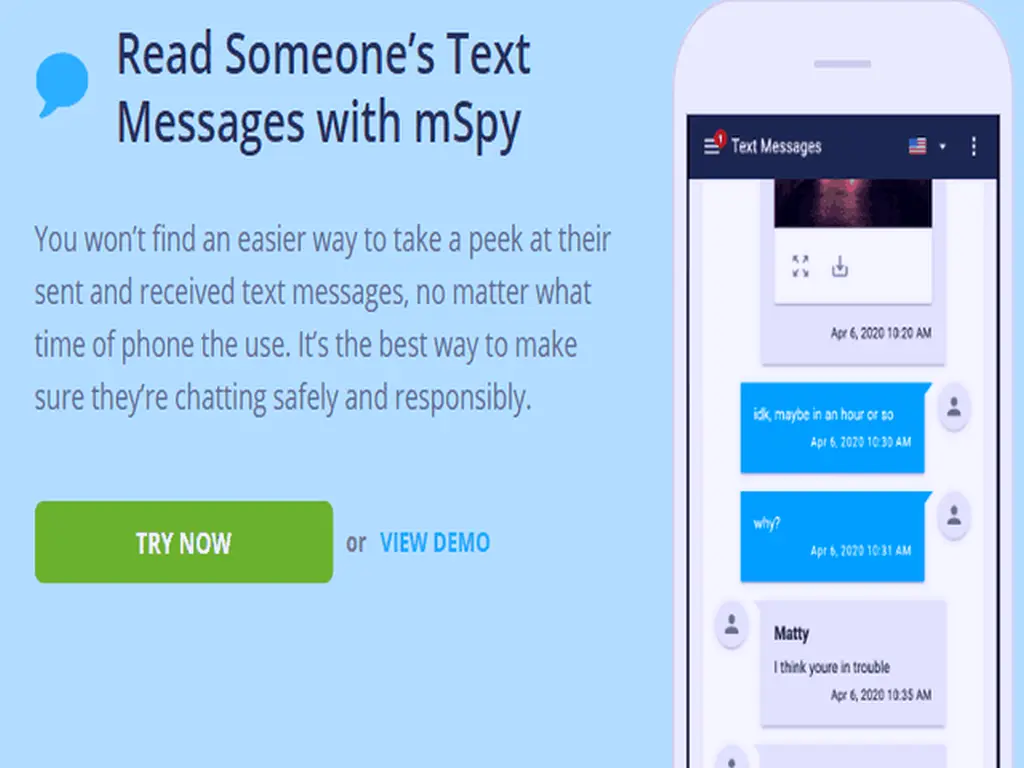 It is an easy-to-use app that is compatible with both iOS and Android. It has a straightforward user interface, and anyone with little to no experience can use it.
Do you desire to keep an eye on your kids? Go ahead and install it on their devices. This app is very stealthy. Once it's on the device, you can't tell if someone is spying on you or not.
At an affordable cost, that is one of the best value for money packages for you.
FLEXISPY
FlexiSpy is a fantastic spyware app for android users. Yes, it is only for android devices for now. To spy on their device, you need to have access to the target device just once.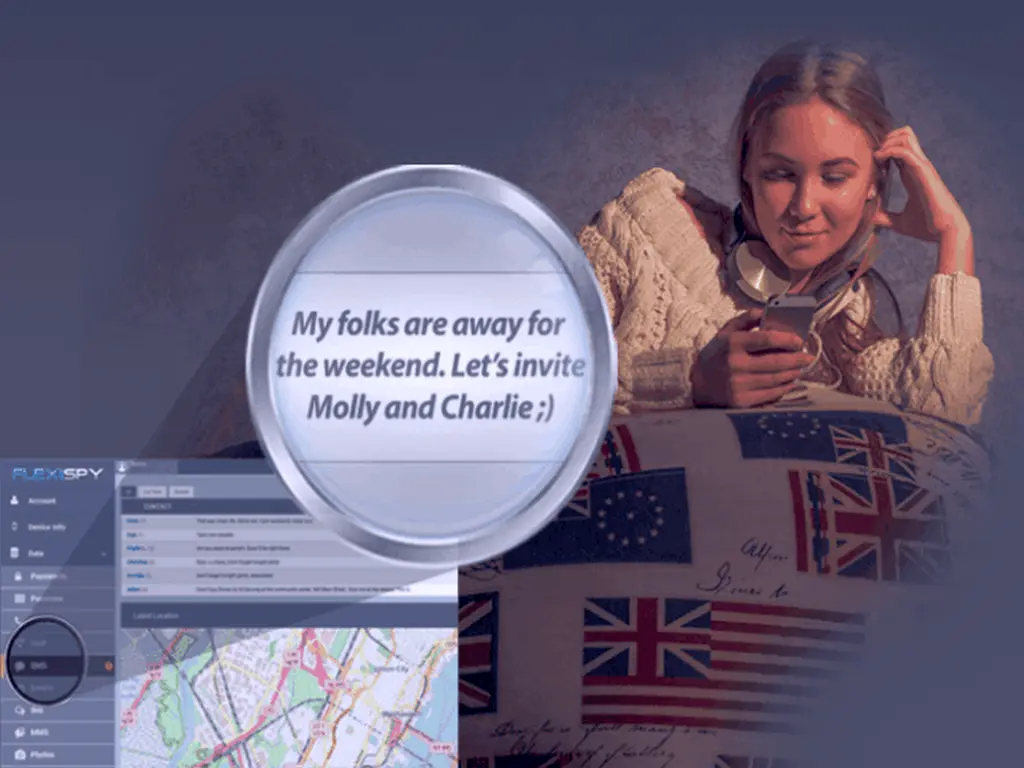 Once you install the app mentioned above on the target device, it will ask for several permissions. Grant permissions, and you are good to go.
FlexiSpy can get you access to the following things :
Live GPS location
Text and Call records
Search history
Images and media files on the device
Social media profiles
You can even access the camera of the target device remotely.
It is a very easy-to-use app and has a straightforward and informative dashboard.
XNSPY
With a clean and smooth user interface and beautiful dashboard with Red and white, XNSPY is another great spyware app. It is ready for both Android and iOS.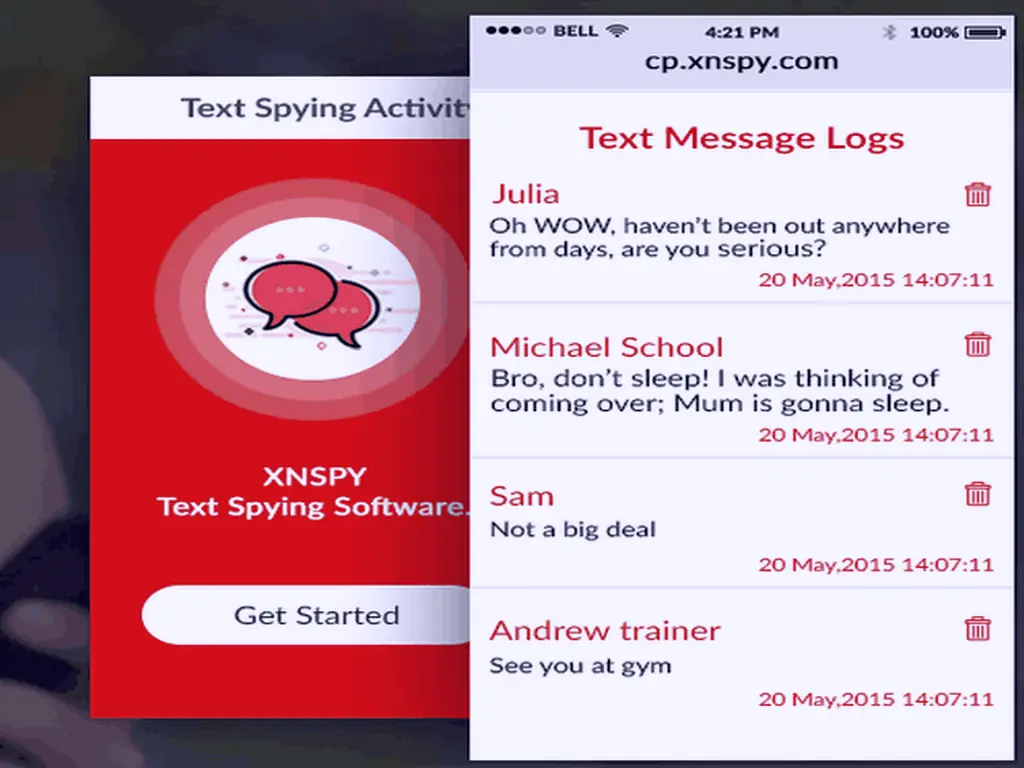 XNSPY can get you access to the following things:
Call history
Text messages
Live GPS location
Access to social media profiles
You can even record phone calls on the target device remotely.
Also Check: What Are The Best Android TV Apps
Conclusion
We have our reasons to be curious. We want to find out if our suspicions are correct or not. Suppose you want to find out if your significant other is loyal or not. Also, you are a vigilant guardian who wants to keep an eye on your mischievous kid.
To do all these things, you are going to need access to their Smartphones. Smartphones are like a pandora's box for today's generation. It has every secret about them hidden in it.
And these spyware apps are key to that box. Try these apps out and put your mind at ease because they won't be able to hide anything from you.
I hope the article "How to hack text messages without access to the phone?" was helpful and these apps will help you. So, if you have any queries regarding the apps or the article, please comment below.
Must Read: What Are The Best Camera Apps for Android?
Featured Image by Sammy-Williams from Pixabay