Safety should be the topmost priority for every homeowner, landlord, and employer. Oil and gas safety apps are significant aspects that every homeowner should consider.
Homeowners in the United Kingdom are legally responsible for repairing gas appliances, heating, pipes, wiring, flues, and more. That means oil and gas safety is also one of your responsibilities. Keep in mind that you could end up on the wrong side of the law with hefty fines to pay in case of mishaps that result in you failing to take care of these responsibilities.
In the UK, a homeowner is responsible for conducting an annual gas safety check by a registered engineer as per law and receive your gas safety certificate. The gas safety certificate cost starts from £60, but you should get the certificate regardless of cost.
However, the process of keeping oil and gas safety checks doesn't end here. As a homeowner, you must always keep oil and gas safety in mind for your tenants if you want to avoid lawsuits and damage to property.
Thanks to the rapid pace of digitalization, this can also be done through applications on your smartphones. In this article, we'll be discussing the six best oil and gas safety apps for homeowners to help you make your property a safe home for everyone who resides in it.
6 Best Oil And Gas Safety Apps
Here are the 6 Best Oil And Gas Safety Apps for Homeowners:
Gas Certificate App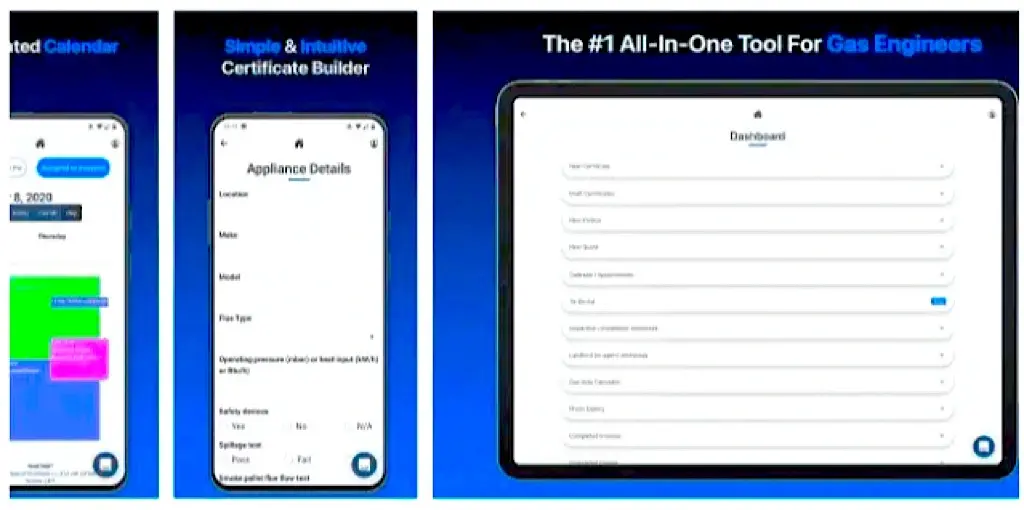 Whether you're a gas engineer, homeowner, or landlord, the Gas Certificate App will prove to be a game-changer for you! As mentioned above, a gas certificate is essential by law for any homeowner and landlord in the UK.
This app enables you to order various certificates from domestic gas certificates, non-domestic gas certificates, domestic oil certificates. You can access Warning Notice Certificates, Breakdown records, Service Records, Unvented Hot Water Cylinders Certificates as a homeowner or landlord.
Using an app to get these documents will save you hours of paperwork and make the process easier! Other valuable features of the app include a gas rate calculator, invoices and estimates, client records, and saved certificates.
Also Read: School Apps: A Promise for Future
AutogasApp UK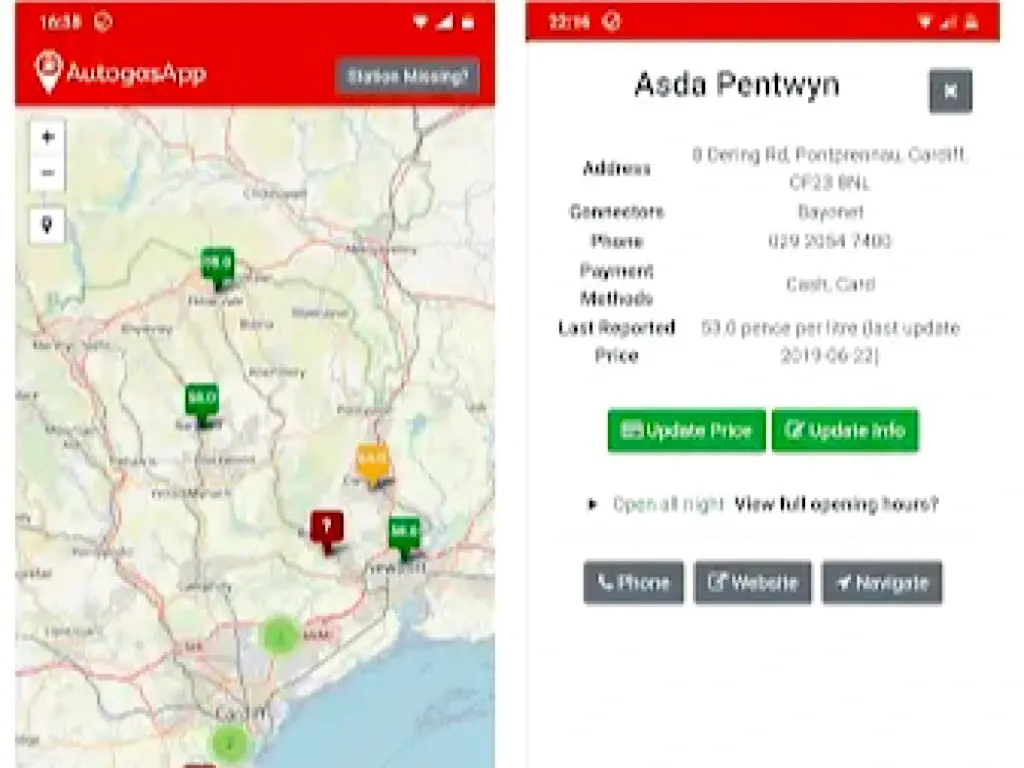 This app is a must-have, especially for road trip lovers or people likely to travel on long commutes for work or other commitments. Autogas App UK helps you find Autogas prices in your area. Moreover, the app also enables you to compare the prices per liter with other areas.
Suppose you're traveling out of town into unfamiliar areas and concerned about not able to locate an LPG station. In that case, Autogas UK will not only assist you in locating a station but also navigate you to it. The app is easy to use, and also the prices are updated regularly; accuracy is not a problem!
Also Read: Best Driving Apps – Enjoy Safer, Easier, and Comfortable Driving
Centriq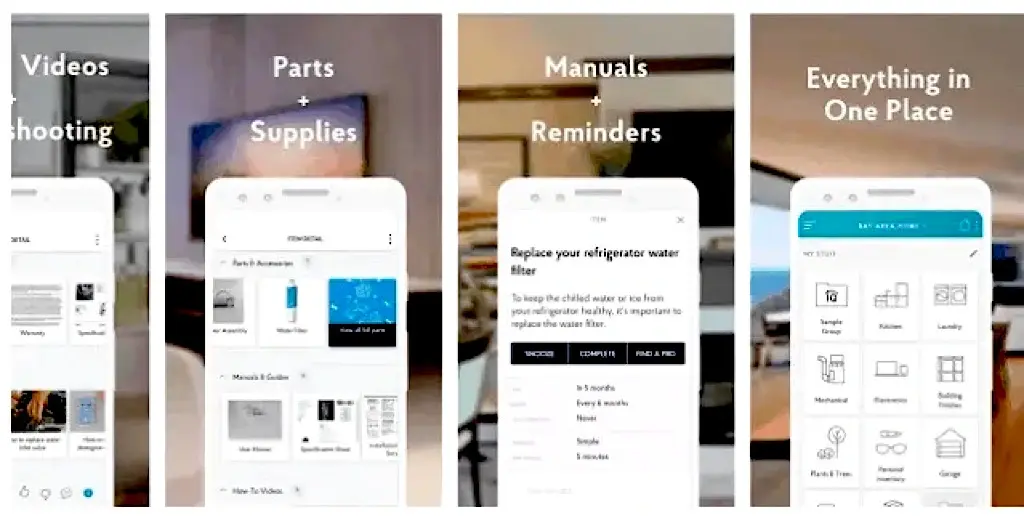 Being a homeowner isn't always easy. Many times, waking up to your boiler or fridge malfunctioning can result in hours being wasted trying to repair them, but lucky for us, that's where Centriq comes in!
Centriq is an app developed to assist homeowners in maintaining and repairing essential appliances around their house on demand. The app is handy for gas home appliances such as furnaces, gas ovens, grills, fire pits, stovetops, and much more!
If any of these appliances or their parts break down, Centriq will also help you locate and order parts from 1000s of brands that sometimes offer free shipping.
Moreover, it also includes "how to" videos to help you fix appliances. So, instead of wasting your time scrolling through Google and YouTube, download Centriq and go DIY repairing necessary appliances while saving your precious time!
Other valuable features include manual reminders and warranty support.
Also Read: 5 best Location Sharing Apps (Paid & Free)
JouleBug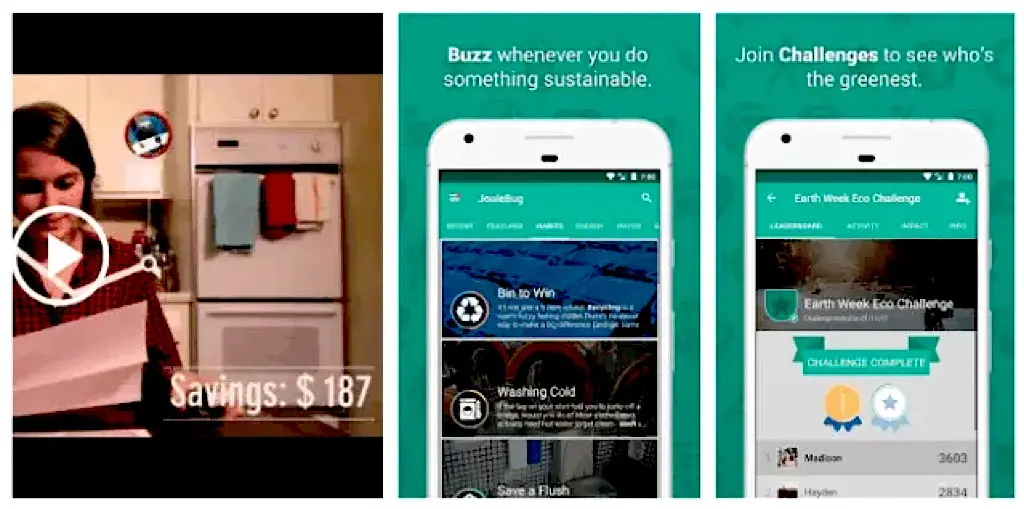 JouleBag is an app centered around sustainability. The app is designed to help you practice sustenance at your workplace and home by taking care of your community and reducing extra expenses. I
if you're concerned about increasing energy and gas bills, this app is a must-have! Joulebag includes accessible practices and habits you can adopt to lower your energy consumption and bills.
Moreover, Joulebag also helps you identify products that consume less gas and find suitable alternates for products or appliances that consume extra gas or energy and are heavy on your wallet.
You can also share your sustainability practices and share ideas with your neighbors and friends to help your community go green!
Also Read: How Can Android Phone Spying Apps Help Parents?
Meter Readings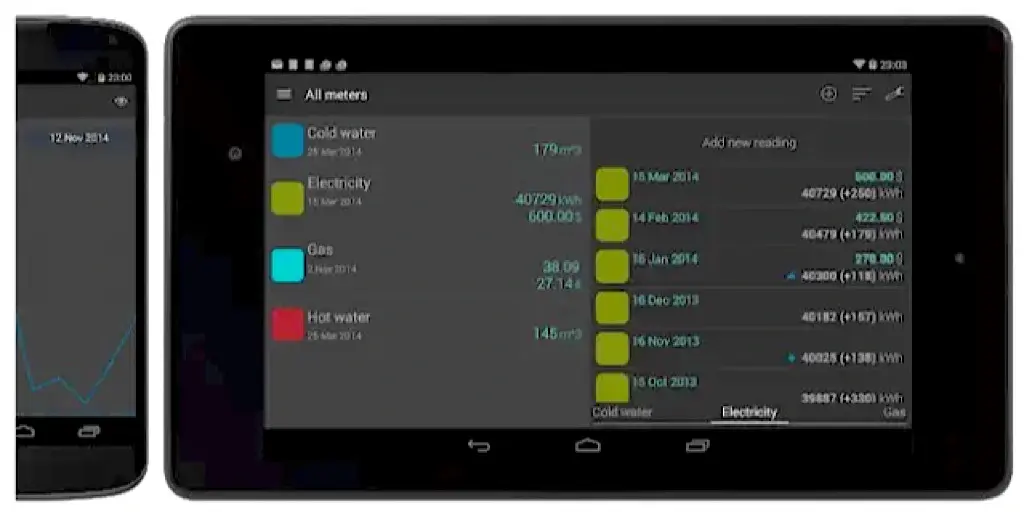 The Mater Readings app enables users to track several meters such as gas, electricity, and water and helps you compile a report of the consumption data.
The app will exhibit the data through easy-to-use graphs on your phone and help you compare your recent consumption data with older reports.
Meter readings can help you check your gas consumption by keeping you up to date with the consumption data.
Whenever you feel like your gas consumption increases your everyday consumption, you can take measures and adapt practices to reduce it and save yourself from an expensive bill!
Also Read: Top 6 Websites to Watch Free Movies Without Sign Up
Oil And Gas Safety Management App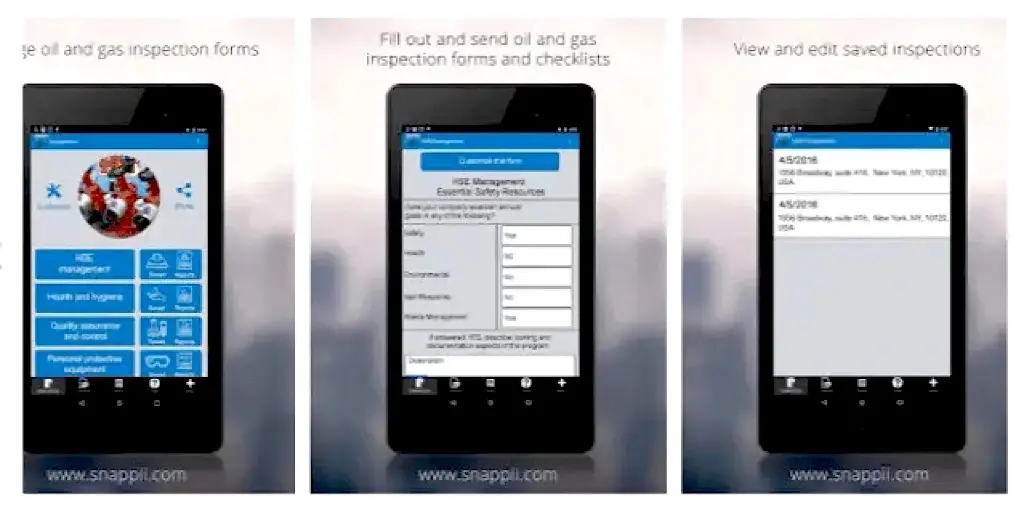 One of the most helpful oil and gas safety apps out there, the Oil And Gas Safety Management App, enables you to perform oil and gas inspections. A great feature of this app is that you need to drag your laptop or camera along. You can conduct inspections simply by using your mobile.
All you have to perform is fill out and send oil and gas inspection checklists. You can also receive completed reports in PDF and Excel. It's a reliable and easy-to-use app to keep you in check with the safety of all your property.
Moreover, you can save these inspection reports and checklists and forward a copy to your tenants to keep them in the loop! The app also enables you to control emergency planning and preparedness, manage safety resources, fulfill incident and illness recordation.
Although it is more for engineers, homeowners can use this app to inspect their house before an official inspection to find and fix the flaws to save time and money.
Also Read: 10 Great Tech Gadgets To Make Life Easier
Takeaway
Taking essential safety measures is an essential step for every home. They help make your home, family, and community a secure and safe place. We hope these Oil And Gas Safety Apps will help you take better precautions for your safety.
Photo by PhotoMIX Company