With the advancement of digital advertising and technology, the mobile apps' market is expanding at the fastest speed possible. Enterprises of various scales and sizes create their mobile app that meets their clients' business needs. The ever-rising demand for mobile app developers has generated several mobile app development tools that create apps for all kinds of businesses. But selecting the best one can be a challenging task.
We have witnessed sudden growth for Android and iPhone app development companies in the digital era. Therefore, it is time to understand; what app development tools they prefer and which can be convenient for an individual developing a mobile app. So, to make things easy for you, here we have reviewed the top 10 mobile app development tools; that will enable you to create top-notch mobile apps for your business.
10+ Best Mobile App Development Tools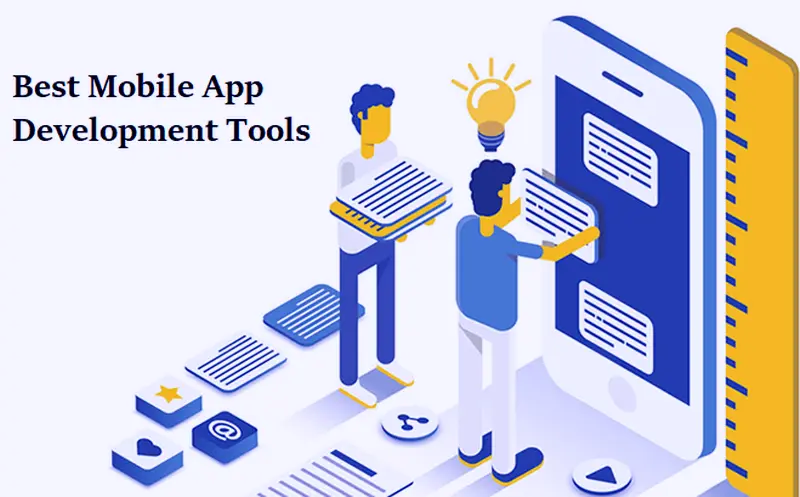 Swing2App
Among the most excellent mobile app development tools, Swing2App ranks #1. It helps developers in designing, testing, launching, & managing apps for Android and iPhone devices. Swing2App is suitable for start-up companies, freelancers, and large-sized industries.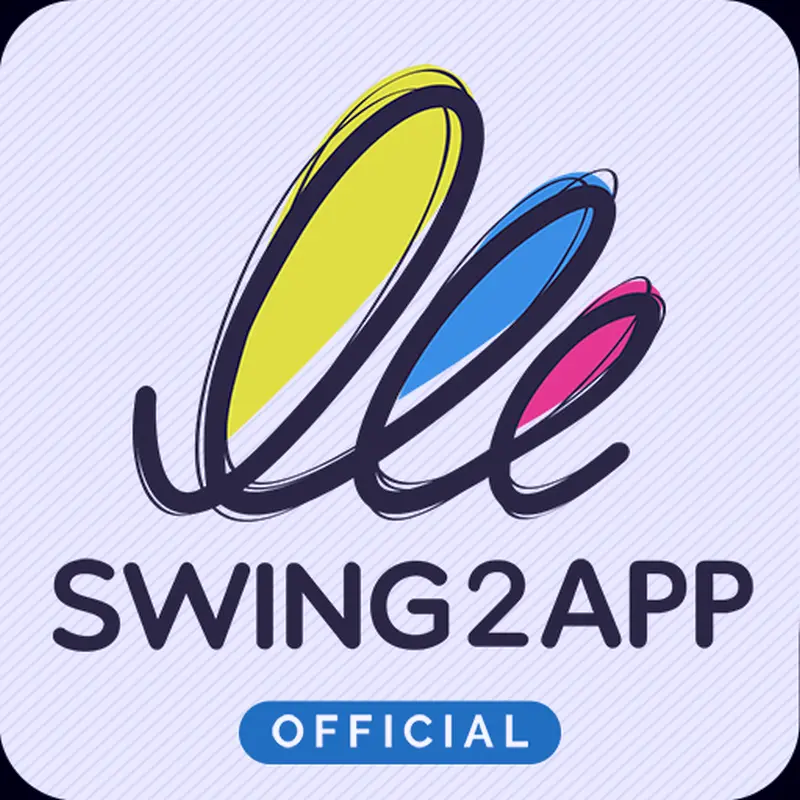 The platform consists of an authoring device with which people customize applications with themes, backgrounds, UI, etc. With this software, you can insert or take-out content on the go; including bulletin, posts, chat rooms, trackers, and much more.
Professional developers can handle push notifications by employing an administrator gateway. Moreover, Swing2App works with AWS cloud technique to manage regular backups, protect data, and transfer them safely via HTTPS.
A no-code app development tool helps in the rapid development of applications; specifically for businesses and SMEs, for converting their prevailing websites to mobile apps.
Overall, Swing2App is one of the best iPhone app development tools; compatible with multiple platforms, including Linux and Windows, and it pays extra attention to mobility rather than web development.
Also Check: Top 6 AI and ML Tools For Professionals
Quixy
Quixy, the 2nd best development tool, enables users to produce applications without using any codes with automated systems and workflows. Develop business-level apps by employing an easy drag-n-drop technique 10x faster than any traditional technique.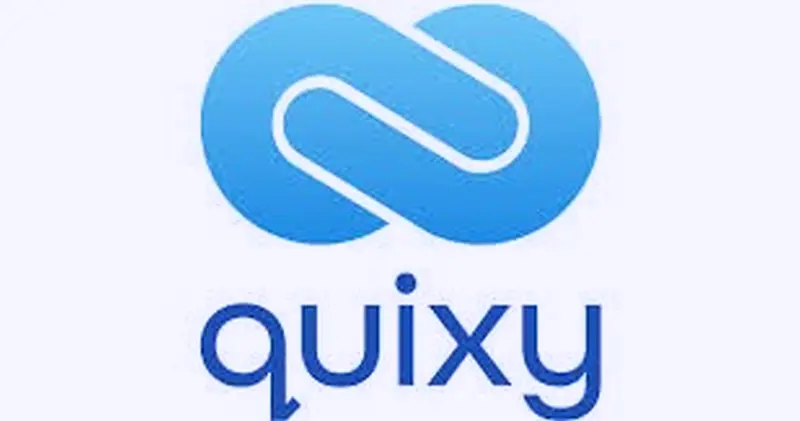 This beginner-friendly cloud-based platform provides several pre-built solutions for different issues relating to Project Management, CRM, HRMS, & more. Quixy can be effortlessly combined with other systems and extended apps. Use Quixy to deploy applications faster than ever.
The Document Generator of this fantastic tool allows developers to perform rapid and no-error operations. Derive actionable insights from inbuilt reports and dashboards in this platform.
Overall, Quixy controls more than forty form fields & supports all kinds of data. This helps in creating the user interface of your choice. Moreover, the rule engine organizes all your company's rules, making it simpler and faster to operate.
Also Read: Best 5 Reverse Image Search Tools That Can Make Your Life Easier
Zoho Creator
If you are exploring one of the best iPhone app development tools with very few codes, Zoho Creator is ideal. It is used to develop and execute apps for both websites and mobiles; and there is no need to write long codes for developing apps.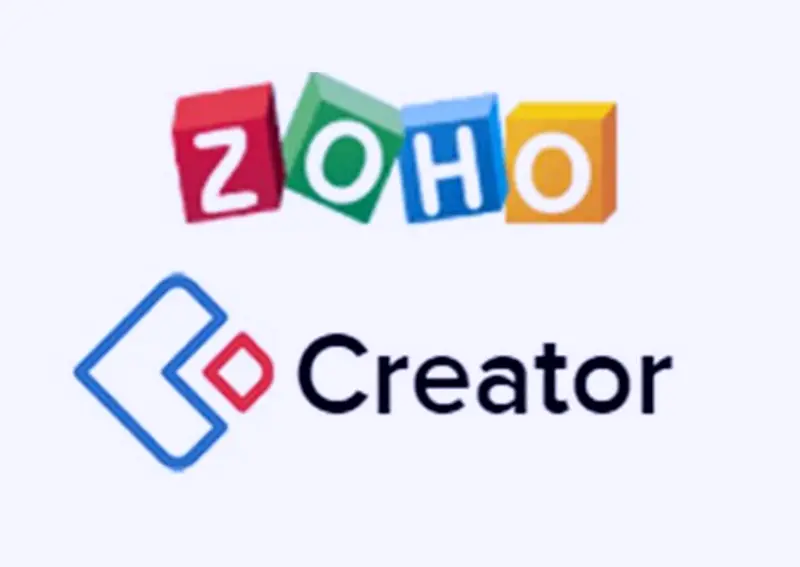 Zoho Creator develops multi-platform applications, trouble-free call logs, or complicated ERPs. It allows users to edit codes & employ pre-set templates that speed up the process.
Additionally, Zoho offers JavaScript, 3rd party integration, AI technology, Cloud-based technology, reads multiple languages, and many more.
Having over 7mn developers and 6mn applications, Zoho is both flexible & adaptive to various entrepreneurial needs. So, develop several apps effortlessly with Zoho Creator to produce more insights.
Also Read: How To Get The Best Price For Software Tools?
AppyPie
AppyPie is a no-code platform making application development & designing easy and smooth. It lets developers create applications without having much knowledge regarding coding. With Drag and Drop, build any mobile app in real-time using AppyPie.

AppyPie has solutions for every problem and various budgets and scales. Developing apps with AppyPie is highly intuitive, and it is suitable for small companies such as restaurants, real estate, etc.
It is worth mentioning that AppyPie can build radio applications; and it offers a Prototyping system compatible with iOS and Android systems. Perform analysis with Appypie that provides features like a tracker, IAP, etc. The unpaid version uses the AppyPie logo, but you can remove the watermark with the platinum plan. In addition, the Enterprise plan gives you limitless disk space & bandwidth.
Also Read: 10 Best Rapid Authoring Tools for eLearning
AppSheet
Another ideal choice for the top app development tool is AppSheet, a subsidiary of Google. Use AppSheet to build applications for both Apple and Android devices. Extract data from any cloud-based platform or spreadsheets without requiring coding skills & knowledge.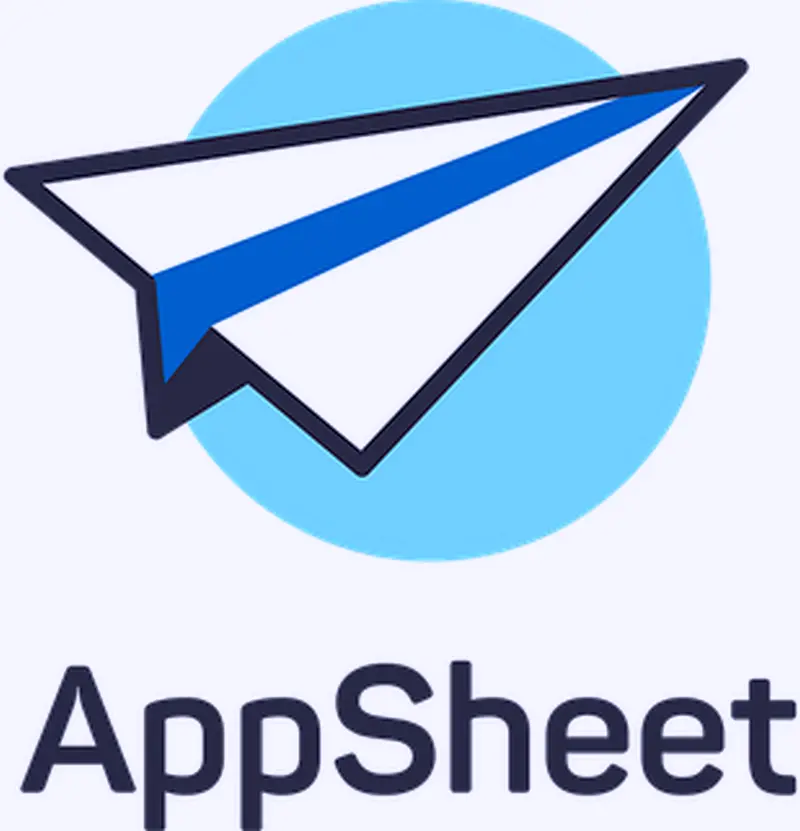 AppSheet allows you to customize apps with your company's logo & background. Additional features include charts, GPS tracker, alerts, push notifications, and image support.
You can use the standard editor and an advanced version to customize the apps. The former performs actions like view control, app logo, names, etc. No matter which version you use functions; like the toggle button, drop-down menu, and text field are available on both versions.
So, AppSheet falls under the top 5 app development tools with rich features and no-code requirements. It helps in enhancing productivity and centralizes the management process.
Also Read: Grammarly Vs ProWritingAid – Best Proofreading Tools For 2022
Bizness Apps
Bizness Apps is quite an affordable choice for the best app development tool. It employs cloud-based services and is most suitable for SMEs. Pre-built configurations allow developers to design apps for ordering food, shopping carts, push notifications, etc.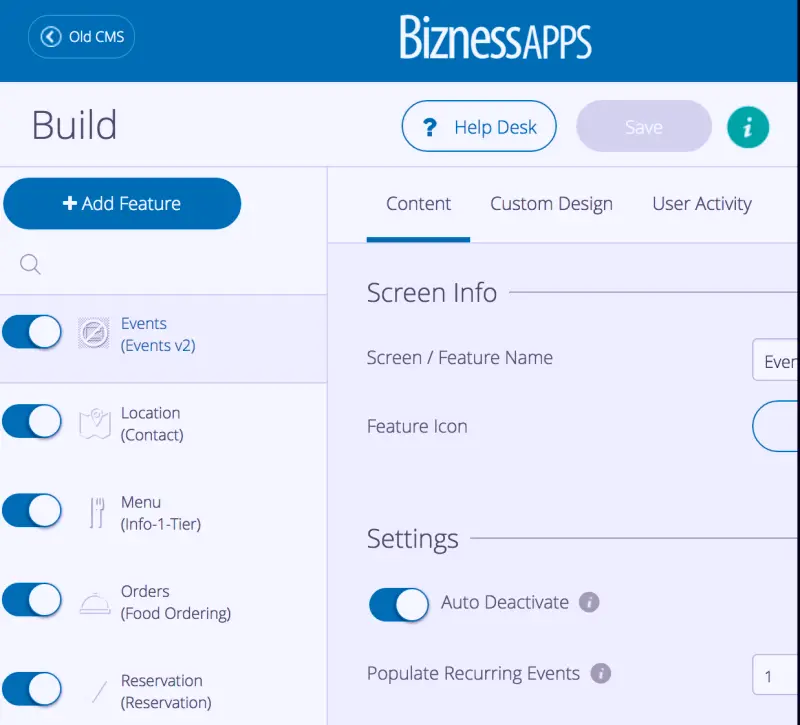 You can develop local applications for Apple and Android devices without much programming and coding skills. Drag and drop interface allows developers to select from a series of options and 3rd party integrations.
Additionally, Bizness Apps offers bonus add-on features like Signature, Multiple Language Support, Private App Store, etc. It is incredibly beginner-friendly with easy access to Google fonts; and there are about 1K templates and more than 800 fonts. The notable feature of Bizness is that it provides incredible designs for technology and marketing.
Also Read: 6 Steps to Understand the Mobile App Development Lifecycle
Appery.io
Appery.io is famous for being an exclusively cloud-based platform, requiring minimal coding for developing applications. Developers using Appery.io can launch apps faster on the cloud than on other platforms.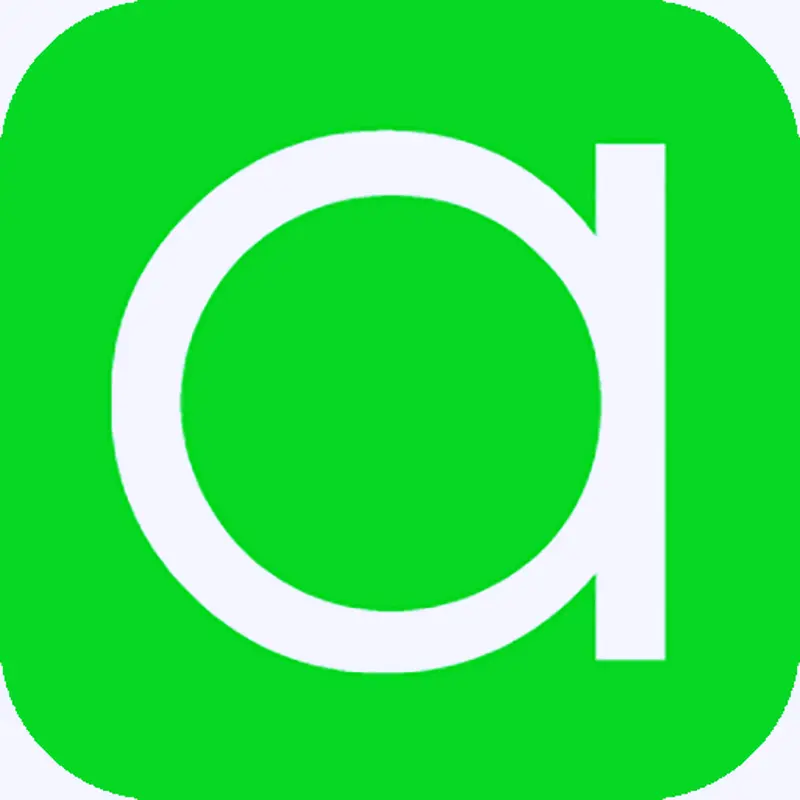 App developers build apps for several systems, including Android, Windows, iOS, and other web platforms; thereby allowing the companies to spread & expand their businesses further.
However, users need to have some coding knowledge. Beginners can use the hassle-free Appery.io with the help of tutorials to get an idea of how it works. Import & backup straightaway into the application. Services like Account Management, Private deployment, etc., are made available for users only for the paid plans.
Overall, the features of Appery.io are collaborative, enabling users to transfer applications from one platform to another. It is suitable for both programmers & non-programmers; thus, it can be used by a wide range of app developers.
Also Read: Comprehensive Guide for Flawless Mobile App Development Process
iBuildApp
iBuildApp is another excellent design software for mobile apps that requires minimal coding skills. You can gain colossal business credibility by creating an app using iBuildApp. With access to multiple platforms and a robust management system on this software; you can customize the multipurpose features like geo-targeted notification.
iBuildApp provides top-quality features that serve several small businesses and agencies. With over 25 built-in features, you can edit or update your apps any time on the go. The platform has an inbuilt store containing more than 150 downloadable apps created by the iBuildApp users.
It is worth mentioning; the platform offers an all-in-one promotional toolbox that enables users to develop customized features. It is being used by developers of various sectors like health, radio, event planners, restaurant, etc.
On the whole, iBuildApp is one of the top 10 mobile app development tools with over 1000 template designs and iOS, Windows, and Android devices compatibility.
Also Read: Mobile App Development Android Vs. Mobile App Development iOS
Jotform Apps
Jotform Apps is a no-code app builder. That can help you create custom apps that include Jotform Forms and can be downloaded onto any device. Use their free app templates and an intuitive drag-and-drop interface to add forms, branding, and widgets to your app.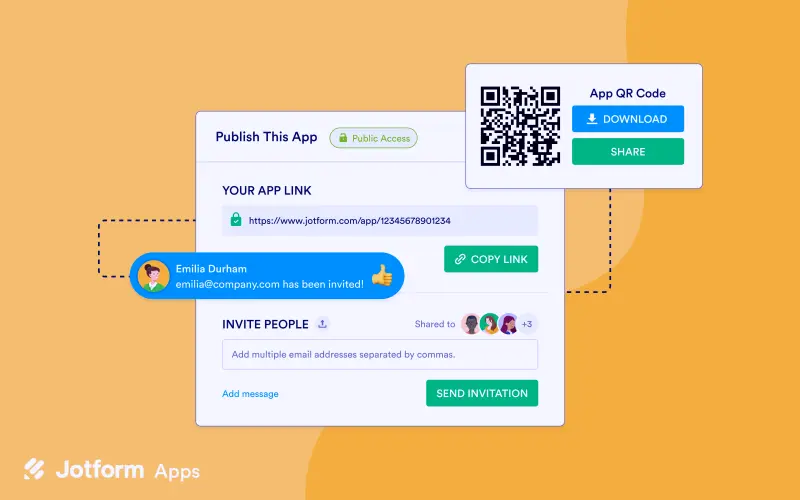 Use tons of integrations to add different features to your apps. Make them collaborative and edit from anywhere using Offline Forms. Jotform Apps runs seamlessly on any device, so you can always reach your audience.
The free plan includes all features, just with some form count limitations. You don't experience any waiting time. Just add the elements you want to your app and download it to any platform with just a link or a QR code.
Shoutem
Shoutem is a powerful app development tool that employs the drag-n-drop design. Build applications on various platforms like HTML5, iOS, and Android with no prior coding knowledge. It offers comprehensive solutions for different applications such as E-Comm, News, Loyalty, etc., with the White-labeled dashboard.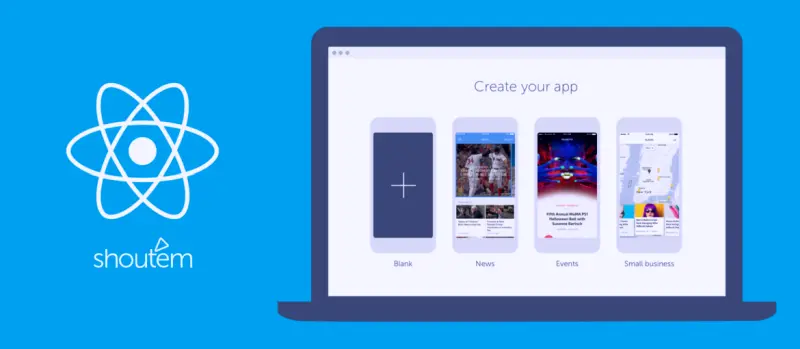 Re-Publish service is accessible free of cost, and it automatically publishes the application to Google Play & iTunes. It allows you to analyze the behavior of the app built.
Shoutem can be combined with external channels like Facebook, WordPress, Twitter. Additionally, this tool updates the binary app; hence, it is continually renewed with the current OS version. API allows users to synchronize the database and provide services for customized content segments.
Also Read: 7 Tips for a Strong Financial Strategy for Mobile App Development
Rollbar
Rollbar is another cloud-based development tool offering automated error grouping based on the causal effect of errors. Not only does Rollbar identify mistakes, but it provides customized solutions. The fantastic tool supports several programming languages and platforms such as .NET, Pyramid, Python, etc.
The Rollbar notif filter helps users to categorize & arrange notifications according to error type. It can control workflows, thereby allowing users to label problems as Active, Resolved, & Muted.
With Rollbar, track all the deployments and perform analysis in graphs. It manages timelines and maintains deployment records. Triaging allows developers to allot any error to its owner by creating a ticket in the tracking kit, and the ticket gets solved as soon as the error is solved. Additionally, the security system is excellent in that it protects the entire database with encryption.
Also Read: To-Do List: After Mobile App Development Idea Pop Up In Your Mind?
Conclusion
To sum up, the list of app development tools is endless, but we have reviewed the top 10 app development tools to make things simple for users. App development tools are supposed to speed up the development process of your application, and the APIs provided should ease the integration process. So, do careful research on the software mentioned above so that you can derive the maximum benefits and create your app effortlessly without having any prior coding knowledge.
Also Check: Why Mobile App Development Is Crucial In Today's Strategy?
---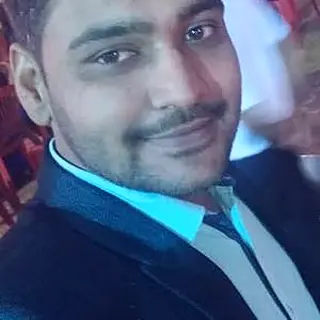 Author Bio: Akash Tripathi is a Content Marketing Strategist at Top Mobile Tech. He has more than ten years of understanding in digital marketing and blogging. He covers various how-to and tips and tricks related to iPhone and more related to technologies at Top Mobile Tech.